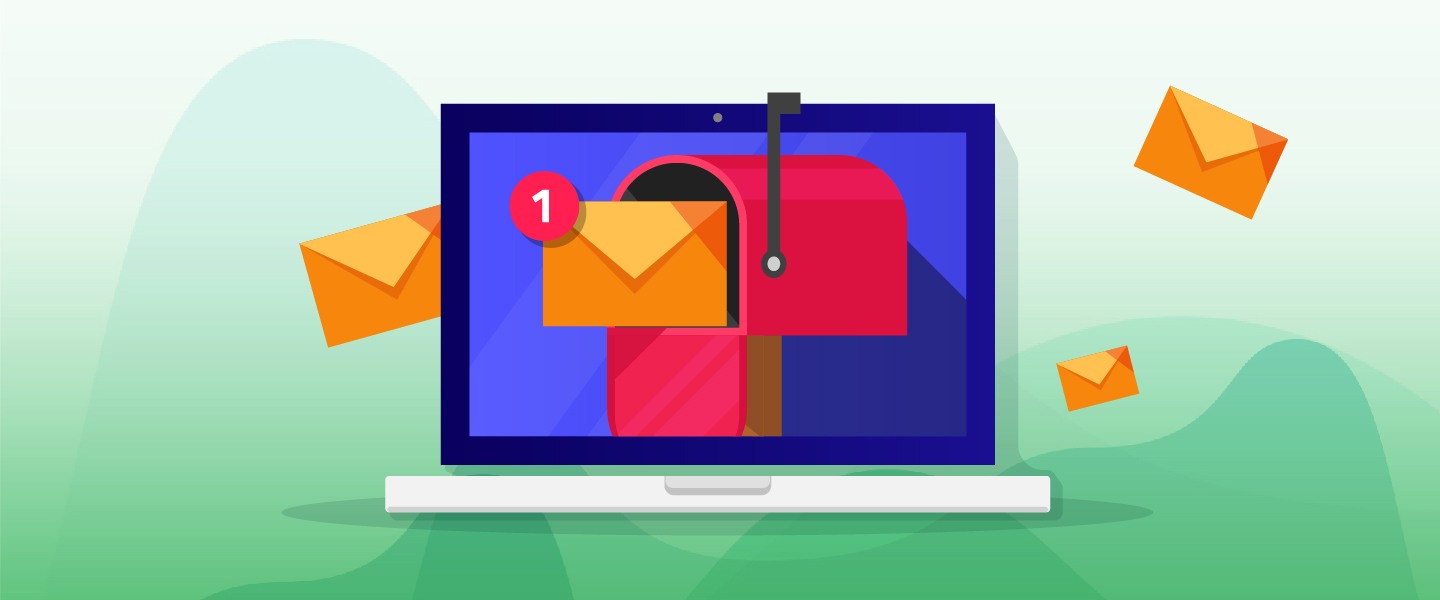 What are your thoughts on having a CRM specializing in email marketing? Sure, you can have a separate email marketing tool independent of your CRM, but it will make little sense not to take full advantage of everything that a CRM can do for your email marketing campaigns.
CRM stands for Customer Relationship Management and gives you access to a centralized database of customer data, including their contact details, past interactions, and several insights into customer behavior. However, CRM tools offer much more than centralized data storage, a good CRM is a powerful tool for streamlining your entire sales and marketing process.
CRM email marketing refers to any effort that relies on a CRM to execute email marketing campaigns. The data from CRM is effectively used to craft better-personalized email content, reach out to the right audience, and get better ROI. But there is more to it. In this article, we will explore email marketing CRM in-depth and help you get started.
Advantages of Combining Email Marketing and CRM
Here are some of the significant benefits of combining CRM email marketing to let you rethink the way you strategize email marketing.
CRM lets you gain a holistic view of customer data and create emails with better positive outreach. As you have access to your audience's data, you can use it to craft personalized email messages that ought to be more appealing.
Combining CRM and email marketing lets you devise and execute personalized communication journeys for each of your prospects. For instance, if you find a customer has frequently visited your site through your email call-to-action buttons, you can send them more informative emails frequently as they seem to value your emails.
CRM lets you simplify the email creation process with the help of pre-built email templates. For the most common use cases, such as presenting a sales pitch or collecting user data through forms, you can easily set up an email using the pre-made templates provided by your CRM application. This lets you save time and cost that goes into crafting emails for each scenario from scratch.
Additionally, the email workflows provided by some CRM applications such as GoCRM enable you to automatically segment customers as well as provide a full-funnel marketing approach. Meaning, you can seamlessly integrate SMS, phone and automation into your marketing campaigns. Thus, achieving state-of-the-art customer experience without any added effort.
What Kind Of Emails Can You Send?
The primary reason emails are still considered effective is that they let you establish a close and personal connection with your audience and customers. So, you must send emails at the right time and follow up with them appropriately to establish a trusting and loyal customer relationship.
But doing that manually could lead to errors, delays, and inaccuracies. This is where a CRM could help you out by automating your email messages and ensuring they are personalized without discrepancies in the information shared.
There are two main types of follow-up emails that you can send for effective customer relationship maintenance. You can also further classify your emails for each scenario, sales stage, and the personal preferences of your customer.
📧➡️ Pre-transactional
Pre-transactional emails are sent to generate interest in a new product launch, gather leads for a product, or inform the customer of any new development, offers, and events prior to the purchase. You can use them as alerts or reminder emails to keep in touch with your customer and keep them informed of any new offers and deals they might be interested in.
📧⬅️ Post-transactional
Post transactional emails are to be sent once the customer has already made a purchase. It is often a neglected practice that could cost in terms of customer retention. Customers like it when they are cared for. You have to keep them engaged and feel valued. You can send personalized email follow-up messages that give further insights into the previous purchases they made. Post transactional emails can also collect customer feedback and as reminders for further product renewals or subscription extensions.
You can also use these emails to inform your customers about new offers and deals exclusively available for them due to their previous transactions.
How To Combine CRM And Email Marketing?
The very classic way of combining CRM with email marketing is to import customer data and automate your email campaigns.
A lot more can be done by combining CRM and email marketing than just getting access to customer contacts from the CRM database. There is a whole set of optimization and personalization that can be done with automated CRM features.
You can easily collect the lead generation data, segment your email contacts, find qualifying leads with ease and make sure your efforts are focused on high return tasks. The personalization level you can achieve with email marketing in CRM is also relatively high and gives you many options.
Here are some things you can achieve or optimize by integrating email marketing with CRM.
More Effective Segmentation
Customer segmentation is a crucial part of any marketing strategy. It helps fine-tune your user personas and achieve a better personalization level across all your customer-facing business operations.
In normal circumstances, you can only collect limited information about a customer. In contrast, with a CRM system, you get loads of data that can be used to segment and personalize customer interactions easily. Both emails and CRM provide you with immense opportunities to collect data from the user.
Third-Party Software Integration
Have you ever wondered how you can embed email forms and social media features into your email? Now you can do it with ease without necessarily having to add in extra coding or manual effort. You can easily integrate social media tools and other third-party software into your email messages using a CRM. Using tools like Zapier, you can integrate hundreds of apps including  other email marketing software and further enhance the CRMs functionality.
Even if your CRM does not currently offer in-built support for specific third-party integrations, it will let you build it yourself with the help of APIs.
Email Personalization
The more personalized your emails are, the more effective they will be in terms of lead generation. As revealed by HubSpot's State of Marketing Report 2020, personalization was considered the best tactic to improve email engagement.
Email marketing CRM lets you consolidate data from multiple channels and offers a sophisticated level of personalization. For instance, if your contact has searched for a product in any of your social media handles or has made a query regarding the same,  you can log such data into CRM with ease. You can use the collected data to craft personalized email messages to reach out to the customer and increase your chances of securing a successful sale.
Alerts for More Useful Follow-ups
Do you know an excellent way to increase your sales? Try sending useful follow-up emails that introduce the customer to any related products, better deals, exclusive offers, and more.
With CRM email marketing, you can set up automatic alerts and notifications to be sent to selected email contacts based on an event or a deadline.
Improved Lead Nurturing
Lead nurturing is the process by which you gently nudge your customers into the various stages of a sales funnel, from the initial discovery point to the final sales. CRM equips you with the correct information that will help you quickly craft the personalized journey for each customer and make sure the lead nurturing process is smooth.
About 65% of marketers feel that lead nurturing is one of the topmost challenges involved in marketing. Being able to do it efficiently is an excellent advantage that email marketing in CRM gives you.
Customizable Email Marketing Templates
Your CRM application can create pre-defined templates to quickly craft and send email messages. As a step further, you can also customize these templates by using the specific customer data you get from the CRM.
Using the email marketing templates from CRM can also ensure you have a uniform look and feel across all your channels. These templates are also responsive and bug-free, ensuring a high level of reach and quality operation.
Email Marketing Automation
As mentioned earlier, CRM can automate your email marketing communications. You can set up events based on customer interactions, past purchases, product inquiries or engagement workflows. You can set up reminder emails, automate newsletter mailings, send email confirmations and acknowledge each sales activity. Marketing automation can greatly save your time and the way you target your customers.
Mass Email-Sending
Mass email sending becomes the most straightforward task when you combine your email marketing with CRM. You can set up customer segments, select contact lists, and send mass email communications instantly.
Detailed Analytics
With just email marketing in place, you will not be able to track the customer interactions and data collection effectively. When you use it in combination with CRM, you can easily log each customer's interactions and make sure you make data-based decisions in the future. The ability to collect data and analyze it lets you recycle your most successful campaigns and get to the bottom of what works and what does not.
Better Customer Service
Combining CRM with email marketing gives you the ability to enhance customer engagement. It lets you keep track of all customer interactions and ensure all of your customers are promptly taken care of with timely communication.
What To Look For in CRMs For Email Marketing
If you are convinced of the various benefits that combining email marketing with CRM can bring you, do not wait longer to put it into action.
Get the best email marketing CRM for your needs, and provide a new dimension to your email marketing campaign.
To help you make the right choice, here are a few features you should look out for:
SMTP routing
Contact list management
Email automation
Built-in and customizable email templates
Drag and drop email builders for customization
Email analytics
Pre-made content for emails
Customer segmentation feature
Responsive email design
Dynamic email content
Email testing for all your email marketing software
Third-party software integration
That said, it is essential to mention that our email marketing CRM provides all these features and more. Ah, no, we are not promoting (*wink*), but it does pay to weigh your options well before making a decision.
💡 Takeaways
When you start using CRM with your email marketing, you will realize the power of the data you are presented with. By making innovative use of all available data, you can find newer and better ways to engage your customers and establish an effective and long-standing customer relationship. You can contact us today to get a free GoCRM demo and explore its email marketing features in detail.