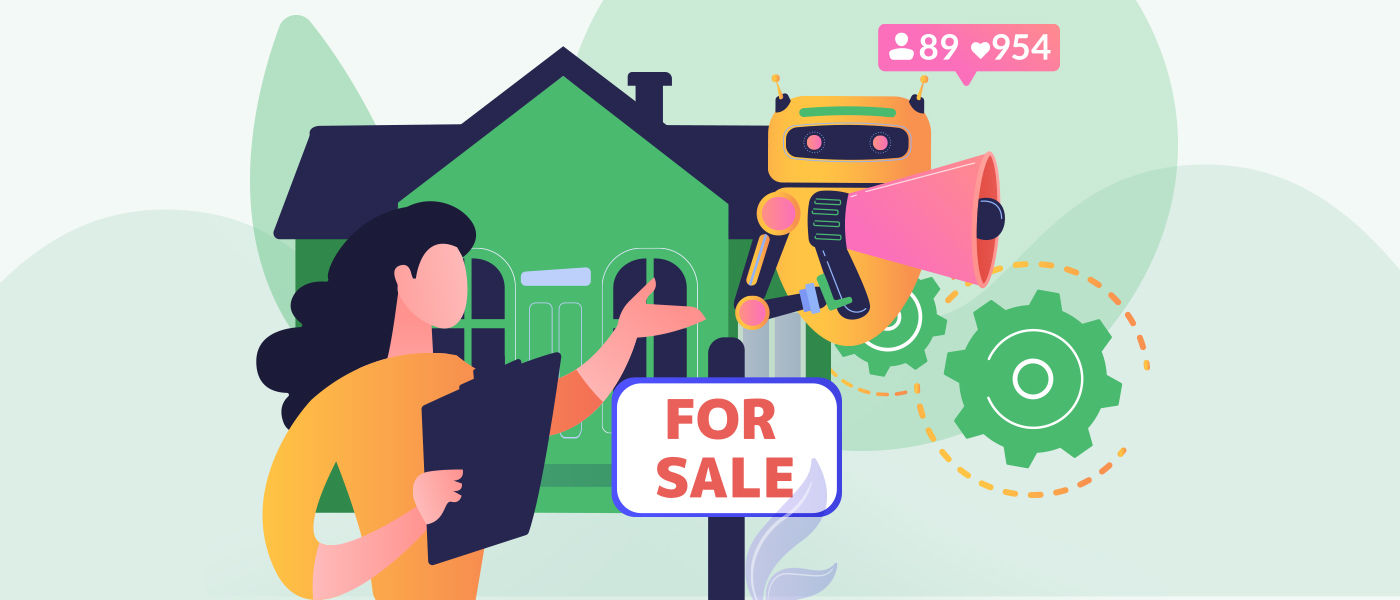 Table of Contents
Introduction ˄
In the complex, ever-changing world of real estate, automation provides a way to streamline and maximize key elements of your business.
Marketing automation is quickly replacing more traditional methods of implementing marketing techniques, and it can span both traditional and digital marketing formats, all while saving you time and money.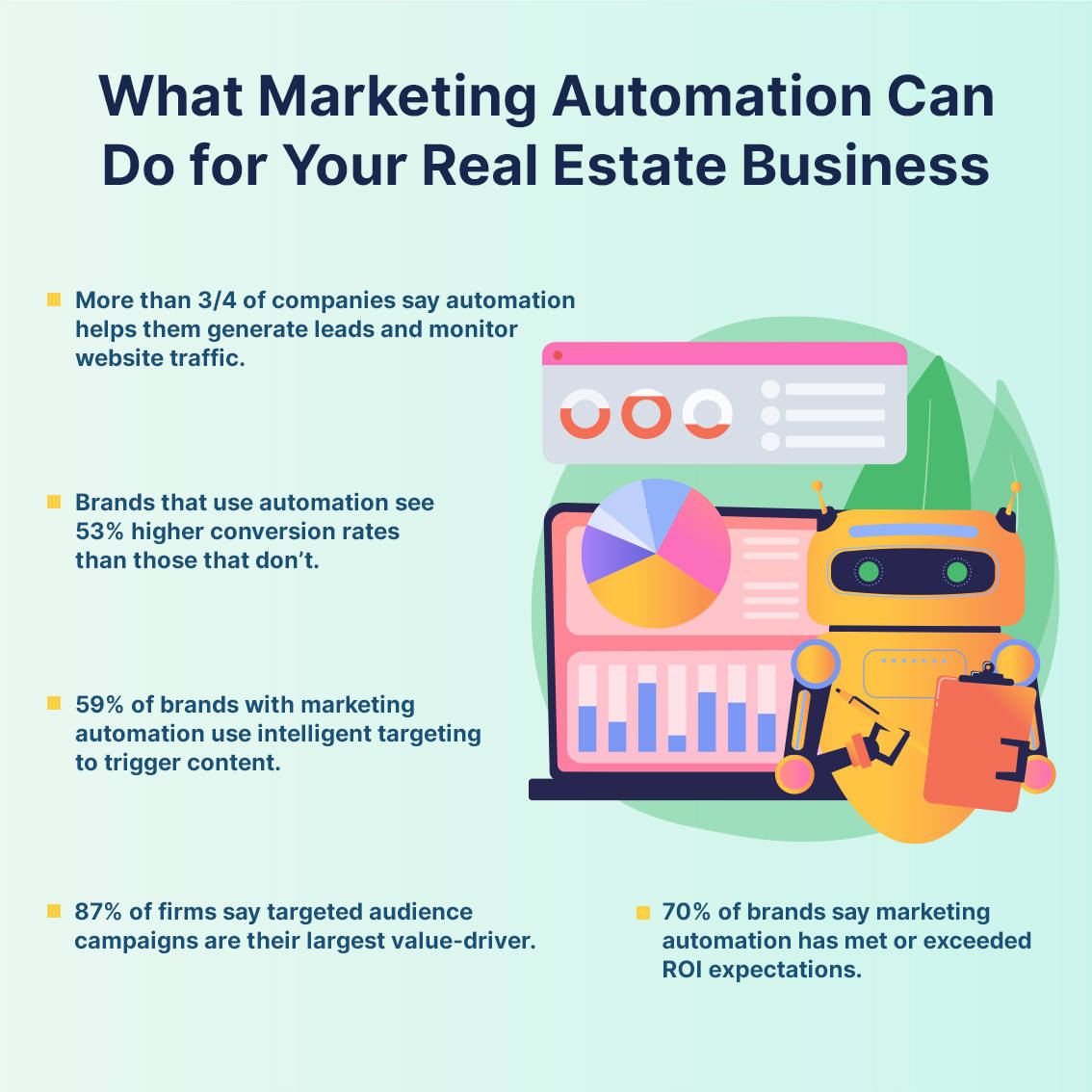 Consider these facts:
Imagine the growth your business could experience (with less time and effort!) if you were able to close 40-80% more real estate deals every year (or more!), just by implementing real estate automation.
If the possibilities intrigue you, but you need to know more about what marketing automation for real estate is and how you can use it in your business, then this guide is for you.
The Case for Real Estate Automation ˄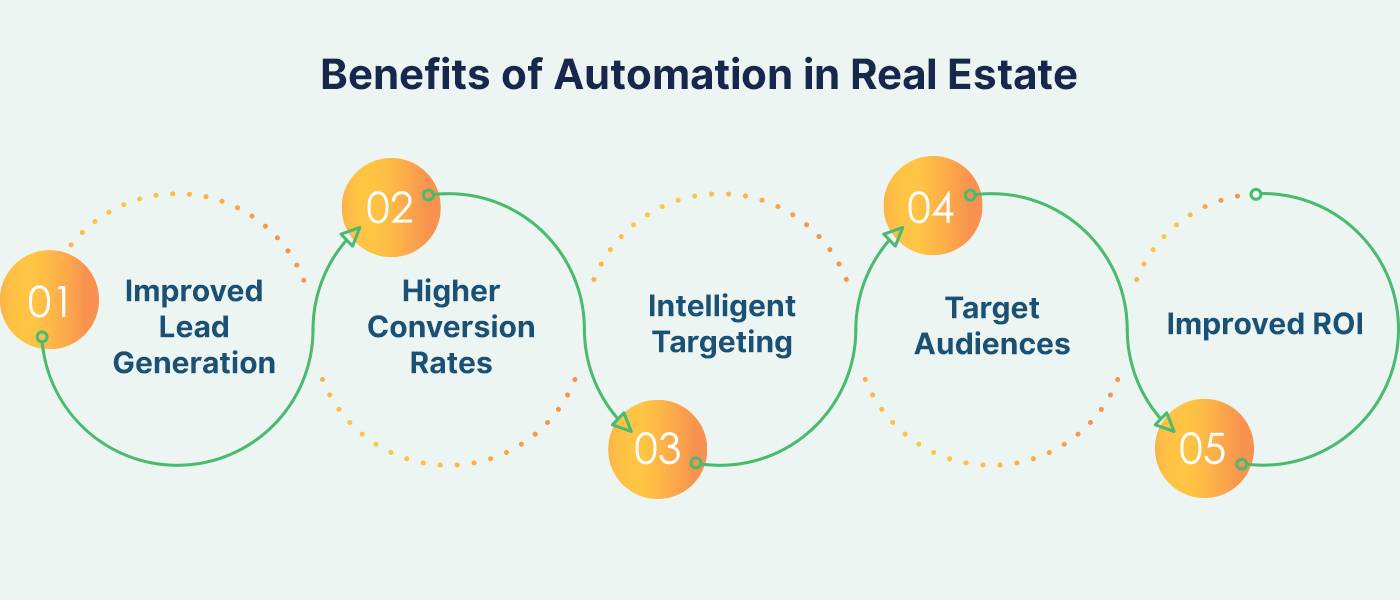 Automating certain marketing tasks for your real estate business delivers tangible, measurable benefits. Marketers who have implemented automation report the following benefits:
Improved Lead Generation
About 80 percent of businesses that choose automation report improved lead generation and website monitoring as a result.
Practically, this means that businesses are able to generate more leads when they use a CRM to accomplish tasks that they previously undertook manually.
If you are a real estate business, more leads mean more people interested in buying and selling properties with you.
Higher Conversion Rates
Not only does automation deliver more leads, but it also turns more of these leads into customers. More than half of businesses that choose marketing automation enjoy higher conversion rates.
How much would your real estate business benefit if you could close more deals (up to 40% more) without investing any more of your limited time?
Intelligent Targeting
Automation also enables businesses to adopt a powerful method of tailoring content to specific leads.
Intelligent targeting identifies the specific types of content that will appeal to specific consumers in order to maximize the chances that they will convert.
For example, use automation to deliver listings from a specific zip code to leads who are looking in a certain geographic area, or offer an ebook or leaflet on home buying basics or a specific property listing to first-time home buyers or riders.
The right content at the right time can drive leads, conversions, and growth.
Target Audiences
Creating campaigns that target specific groups of people can help you to generate the leads and conversions your real estate business needs.
Real estate marketing automation can help, with 87 percent of businesses reporting these campaigns as some of the largest drivers of value for their companies.
Send personalized emails to customers within specific geographic areas. Alert higher spenders to more expensive properties, and more, all with automated processes.
Improved ROI
Improved lead generation, higher conversion rates, intelligent targeting, and target audiences all lead to a better bottom line.
In fact, 70 percent of businesses that use automation report that they have met or exceeded their ROI goals.
What is Real Estate Automation? ˄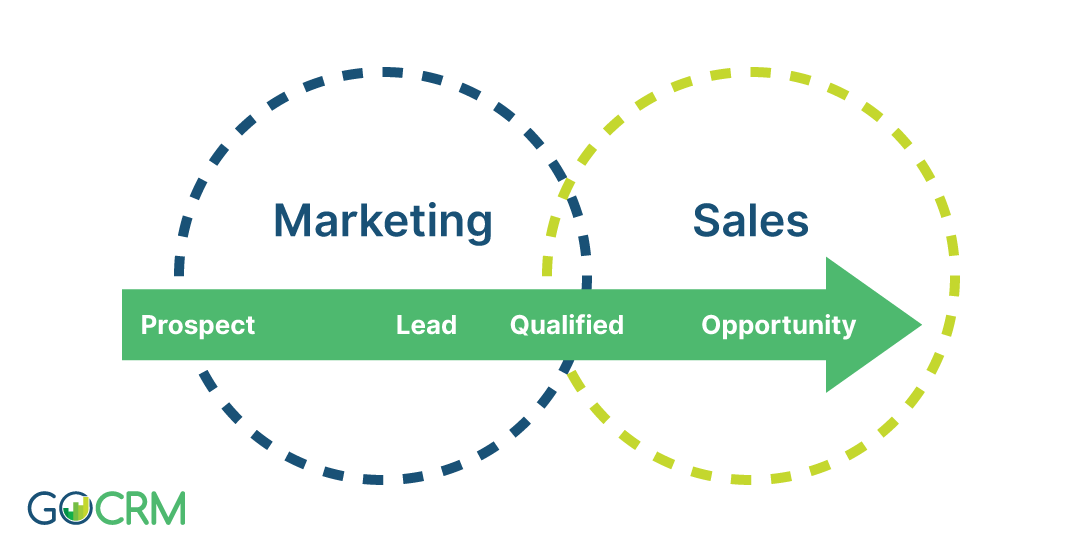 Marketing automation for real estate clearly works. But what is it? Simply put, automation in marketing is the practice of using specific tools to accomplish marketing tasks for you.
Because automation uses these tools to replace manual tasks, it allows you to market more efficiently. For your busy real estate business, automation can mean closing more property deals without adding more responsibilities to your team's already full schedules.
Regardless of how you choose to use automation to boost your real estate business, you need more than a basic customer relationship management mindset.
Marketing automation tools and CRMs traditionally fulfill different roles.
Automation allows marketers to more efficiently segment target audiences, implement marketing campaigns, nurture leads, and measure the results.
CRMs, on the other hand, allow your sales force to more efficiently understand, interact with, and convert potential customers by centralizing lead data, streamlining internal tasks, and targeting content for leads.
This does not mean you require two separate tools. You will achieve maximum results if you select a CRM that uses a full-funnel marketing approach, like GoCRM, that can deliver automation across both sales and marketing.
For example, the right customer relationship management platform can deliver automated email drip campaigns to leads after they complete certain actions (usually a marketing task) while simultaneously recording and importing data from the phone calls your sales team has with prospective clients (usually a sales task).
When you can use your CRM to accomplish all of your real estate automation, you can create synergies between marketing and sales that translate into more property deals, more profits, and happier customers.
How Real Estate Businesses Use Automation? ˄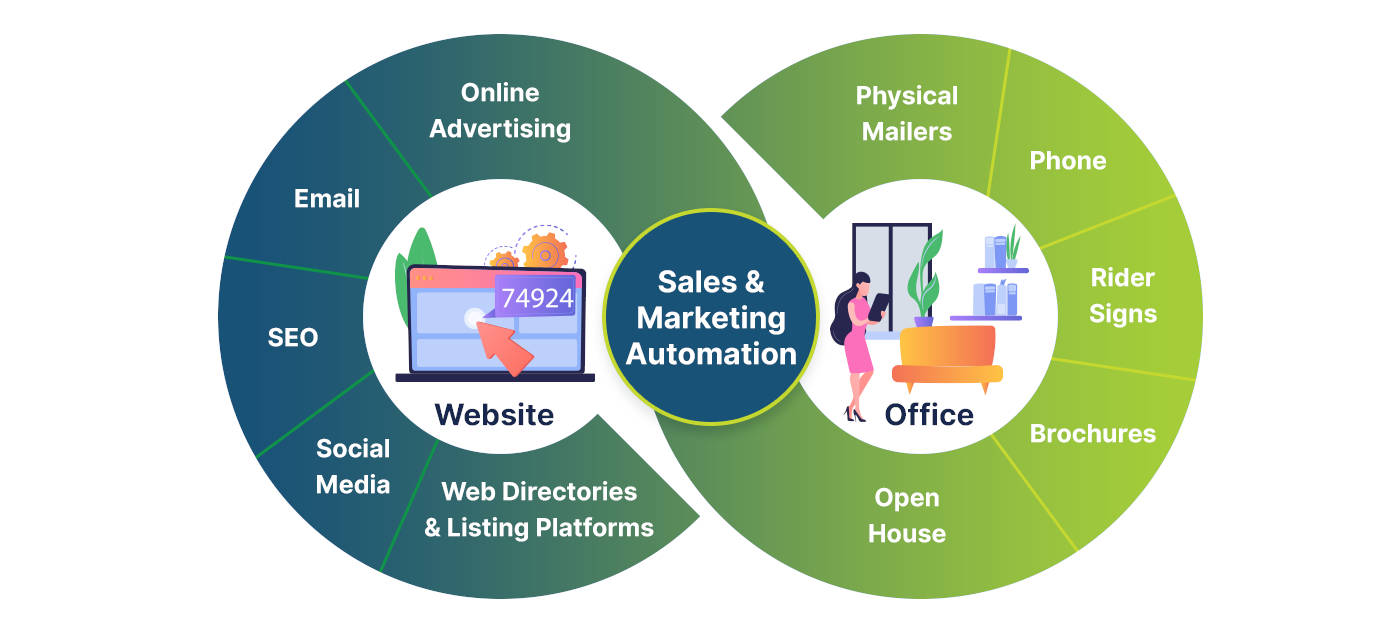 While it is true that historically marketing automation has been referred to as software that sends information at certain times and dates to potential customers or clients. Many times these have not ceased to be passive marketing and sales activities.
Fortunately for real estate companies looking to get started with automation, 2021 offers more comprehensive possibilities.
Automation can now be used to achieve greater efficiencies in the day-to-day operations of your sales and marketing teams, as well as full integration with core business activities, including information automation as well as business process automation.
Information Automation
Web forms and marketing automation are a match made in heaven for businesses. By fully integrating them you can achieve:
Real-Time Updates
Use your CRM to alert you every time a potential client takes any action (i.e. Inquires about a listing, fills out a contact form, submits paperwork, etc.).
Automated Workflows
Create and implement workflows for everything from email drip campaigns targeting people willing to buy or sell to re-engaging cold leads who have stopped responding to beginning the deal closing process for new clients.
Automated Notifications and Tasks
Keep everyone in the loop with task assignments, reminders, notifications, and calendar events sent out automatically.
App Integrations
Integrate your CRM with real estate apps, your website, and more for automatic data importing and centralized communication.
Business Process Automation
Operation efficiency is easily achieved with automation. For example, you can automate emails, workflows, task assignments, call tracking, and more, or pick and choose the automations that fit your business best.
In addition, you can customize email templates, workflows, communication triggers, and more to fit your target audiences and your specific business processes.
You can even personalize communications and provide a direct link between your automations and specific members of your real estate team. With total customization and personalization, you can boost lead engagement as you nurture leads toward conversion.
Marketing automation exists to make your real estate marketing efforts simpler and less time-consuming. Start now with the automations that will streamline your current efforts, and build from there as your business needs grow.
Automations by Channel ˄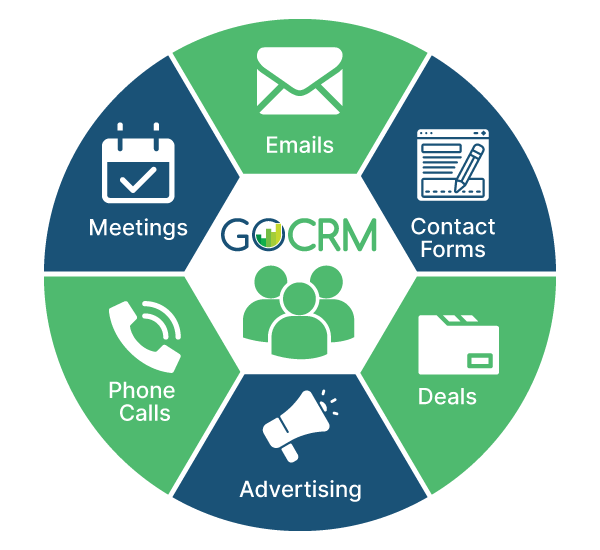 What follows is a look at the easiest and most effective methods of using automation in your real estate business. They have been organized by channel for easier reference.
🤖 Traditional Marketing
Traditional, or offline, marketing is essential for real estate, even in the digital world. Clients usually need to meet you, and view a property, in person before they feel confident enough to make the large investment necessary to purchase real estate.
Automation can make these traditional marketing efforts more effective.
Automate open house lead generation
The mainstay of real estate, the open house, is a lucrative way for real estate agents to capture leads. One estimate is that open houses can add $60,000-$120,000 to an agent's commission every year.
Taking advantage of the possibilities present in open houses means efficiently and effectively handling the leads you glean from them.
The average number of leads obtained through an open house is just 3. But what if you could use automation not just to capture more leads but to nurture them too?
Start by digitally collecting the emails of everyone who attends your open houses. The right CRM can seamlessly integrate with the system you use to capture this data and import it into your CRM as "new leads" or "new contacts."
Once these contacts are in your CRM, you can use automation to follow up with them. Automatically complete tasks such as the following:
Consistent, automated follow-up can engage, nurture, and convert leads, all without adding to your busy schedule, making it easy to capture more leads from every open house.
Use custom banners, balloons, and signs to advertise your listings
Signage is essential if you wish to advertise your listings or make your next open house easy to find. Buyers appreciate signage too: Almost half of them use yard signage to glean information about a property.
Take advantage of their curiosity and add your brand name or logo to the yard sign, banner, or balloons. Then consumers will know who to talk to about that property or who to contact about getting more comprehensive real estate assistance.
You can use automation to track the effectiveness of this signage by implementing call tracking. Call tracking uses a technique called dynamic number insertion to track the number of leads that come from a specific marketing effort.
Dynamic number insertion gives every marketing effort a different phone number. For example, your custom banners would have a phone number that does not show up on any other marketing material, but which forwards to your company's primary phone.
When an individual calls that number, you know that lead came as a result of viewing your custom banners. The right CRM can then follow that lead's entire journey with your brand to identify which marketing efforts generate not just the most leads but also the most conversions.
This approach can be used to obtain data on a very granular level, from single property listings to whole geographical areas by sales team.
By comparing the performance of each marketing effort, you can identify the highest, and lowest, performers and tweak your efforts accordingly.
Create a high-quality physical mailer
Physical mailers can help you alert members of a community to nearby listings or alert your target audience to your brand's presence in their real estate market.
High-quality mailers with beautiful designs build trust in your company and attract leads.
Here are a few ideas for creative and impactful mailers:
Market analyses of recipients' area
Successful local listings similar to recipients' homes
Holiday mailers
Personal introductions of yourself and your agents
When creating and sending these mailers, use automation to track their success. Call tracking via dynamic number insertion can show you how many leads you get from each mailer so you can pinpoint the locations, strategies, and messages that get you the best responses.
Your CRM could also be integrated to send direct response mailers according to your leads behavior, warm score, or any other business metrics.
🤖 Website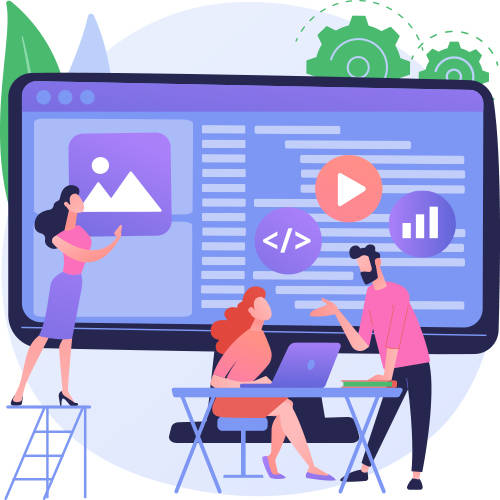 Your website is a valuable marketing tool because it provides visitors with a first impression of your business, as well as all the information they need to engage further with your brand.
Integrating marketing automation with your real estate website allows you to fully understand and utilize the power of your website, as well as help you identify areas where your website can improve.
Here is a look at how real estate automation can help you maximize the efficiency and effectiveness of your website:
Lead generation via website forms
Automation can generate leads even when you and your team are off duty, if you link automation to your website.
In particular, you can set up automated workflows that trigger whenever a website visitor explores a landing page, fills out a contact form, checks out an online listing, requests additional information on a listing, or requests a callback via your website.
With instant, automated replies, you can connect with leads immediately, increasing the chances that they will continue to work with your brand. In a time-sensitive field such as real estate, this ability is invaluable in landing clients and making sales.
Lead activity monitoring and triggers
Not every lead is created equal. Time spent pursuing less qualified leads takes your team away from pursuing leads who will actually commit to a real estate deal.
Let automation do the work of tracking each lead's behavior and determining which ones are most important to follow up with every day.
Automated activity tracking can monitor visitors' activity on your website. When they take certain actions, your CRM can then alert you so you can respond appropriately.
For example, someone clicking through multiple listings in multiple areas may simply be exploring possibilities (or daydreaming about the future). On the other hand, someone who carefully investigates a certain listing may appreciate follow up from your agents.
With automation, you can decide which activities should trigger alerts from your CRM, determine who receives these alerts, and even send certain emails and text messages right away.
Create multiple websites
If you handle a large geographic area, manage multiple properties, or cover multiple cities and towns, you may require more than one website.
Multiple websites that each focus on a specific area make it easier to target the needs of leads in each area. Area-specific content and domain names, for example, can deliver tailored information to each website visitor.
Automation can help you use these websites to successfully target the audiences you want to attract for each.
For example, dynamic number insertion can grant a different phone number to each website so you can see which websites are bringing in the most leads and yielding the most conversions.
Similarly, your CRM can automatically trigger custom workflows to each geographic area based upon which website the lead to action on, assign leads to agents based upon their location, and deliver content targeted to the lead's preferred neighborhood.
🤖 Phone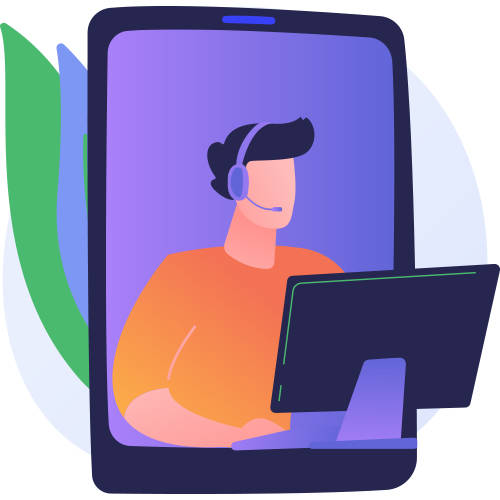 Just about the only thing your real estate automation CRM can't do for you is have a phone conversation with a lead. You can, however, use automation to accomplish other important, phone-related tasks for your real estate business.
Log phone calls and set reminders
If you have ever forgotten about a showing or accidentally skipped a home inspection, you know how embarrassing it can be to see leads fall through the cracks.
Reduce these problems with mobile marketing automation.
Sales and marketing handling of phone calls can take very unpleasant detours. From missing appointments or important notes, to lead theft or lost leads. With phone call CRM automation you can:
Retain control of all your leads
Monitor call activity of your sales team
Record and retrieve phone calls
Log phone calls automatically by contact, company or deal
Get alerted of upcoming showings, inspections or meetings
Schedule phone calls with automatic calendar sync
Qualify your leads automatically
Staying in touch with previous clients
Retaining previous customers costs five times less than it does to acquire a new customer. Staying in touch with your previous clients can provide you with a source of new leads and deals.
Automation can make it simple to stay connected to previous clients, without taking you away from your current leads. Simple set up automated workflows to reach out via email or the more personal SMS at regular intervals (e.g. Every year on the anniversary of closing on their home).
By staying in touch, you may earn referrals from these customers, or be their first choice when they decide to pursue new real estate at a later date.
🤖 Email and SMS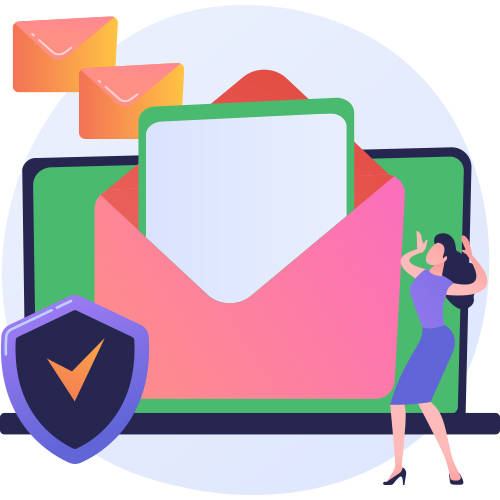 Email marketing is one of the most effective forms of digital marketing, generating about $38 in revenue for every $1 spent (PDF).
You can make emails a central aspect of your real estate automation through several strategies. Each one tailors your communications with leads and clients without adding to your team's workload so you can enjoy the advantages of email without spending extra time.
The same concepts also apply to SMS messages.
Segment your email list
In order to tailor your email and SMS communications to the needs of each client, you can segment your email lists based on specific criteria, such as the following:
Client location
Preferred listing area
Preferred home features
Price ranges
Real estate needs
Client persona
Once you segment your email list, you can create separate emails for each segment. Automation can help you with this process of segmenting and tailoring communications. You create the email templates and messages for each segment. The system will then automatically send those emails to every contact that fits your preferred criteria.
Simple, streamlined, and efficient, automation makes segmented emails and text messages, as well as their benefits, easy to obtain.
Automate email and text messages
Once you segment your email lists, you can personalize the communications you send to each list. Not only does GoCRM send out the messages you create within the template for each segment, but it customizes the communication according to the contact's behavior.
In order to further personalize the interaction, GoCRM sends the email from the personal account of the agent who is assigned the lead. When the lead replies, their message reaches the agent, and allows a seamless transition to personal communication. All of this can be achieved while retaining full control of your leads. This means there is no risk of lead theft or lead leaking.
Nurture leads with workflows
Automated emails don't just work to send cold emails to potential leads. You can also use marketing automation for real estate to send emails as part of the lead nurturing process.
Lead nurturing through emails consists of sending people who have contacted your business a series of messages that deliver relevant and engaging information regarding their real estate needs.
Automated workflows and drip campaigns work best for this type of lead nurturing. Simply create the series of emails you wish to send, and the schedule on which you wish to send them, and the system will do the rest.
The workflow will nurture your leads over time while you focus on other important matters. When leads respond, you and your agents will receive notifications and be able to take over communication, close the deal, and enjoy the profits of automation.
Create activity-based email workflows
As leads continue down the sales funnel, there are specific moments when you will need to connect with them.
Automation can help. Set up your CRM to automatically send out replies and emails to leads when they take certain actions, including the following:
Request a viewing
Sign a contract
Download a resource
Fill out an online form
Your prompt communication will encourage these leads to continue their journey through the funnel without requiring you to track the activity of every single website visitor and lead.
Set up autoresponders when not immediately available
You will not always be available to respond immediately to leads. Communications that arrive after hours, when you are traveling, or on vacation will not receive an immediate response, unless you use automation.
You may also want a way to respond to event RSVPs or other communications without needing to manually create a message every time.
Marketing automation for real estate sends pre-written emails or SMS messages that tell clients and leads that you are temporarily unavailable and that you will get back to them at a specific date.
You can customize this automation to your needs. For example, schedule autoresponders for specific actions (e.g. Event RSVPs), specific dates (e.g. While you are at a conference) and specific times (e.g. While you are in meetings or after business hours).
This feature is especially useful for real estate agents who are often traveling or busy meeting with clients.
🤖 Paid Advertising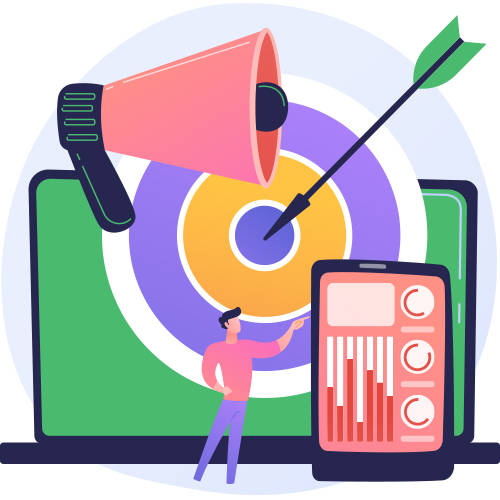 Your paid ads are a valuable piece of your real estate marketing efforts. In order to evaluate and improve their effectiveness, you should use automation. Here is a look at how automated real estate automation can help your business create more impactful paid ads.
Paid ads with call tracking
Call tracking isn't just a way to analyze the effectiveness of your traditional marketing efforts. You can also use it in your paid ads to gain insight into their performance.
For example, you can insert a unique number into each of your paid ads (Google, Facebook, etc.). When customers call from that number, you can be sure that they called your business because of that ad.
Similarly, you can create unique numbers for the contact forms on your landing pages. Link a separate landing page to each campaign, and you can see where every lead, and conversion, originated from.
Dynamic number insertion creates these unique phone numbers automatically. Your CRM then analyzes the origin of every lead and conversion based on its call tracking capabilities. The result? A clear picture of the effectiveness of your paid ads.
Adding new real estate leads to your CRM database
Automation is also important for managing the leads that come to your business through paid ads. If you find yourself struggling to manually enter hundreds of thousands of leads into your CRM, then you need the assistance of real estate marketing automation.
For busy real estate agents who spend their time traveling to showings and meetings, calling clients, and closing deals, the time and effort saved by automated data imports is invaluable.
Your CRM can add leads to the centralized database by integrating with hundreds of apps and programs. It then collects data on leads from each of these integrations and places that information in a single location.
The CRM can also automatically evaluate where a lead is in the sales funnel, qualify the lead, and take action based on the information available on the lead. For example, your CRM can implement automated workflows for cold leads, schedule follow ups for warm leads, or follow up with previous clients.
The result is that GoCRM presents an entire lead's journey at a single glance, without needing you or your team to manually enter data. Time saving and accurate, it ensures that no lead falls through the cracks while simultaneously reducing your workload.
Adding retargeting tags to your website
Retargeting refers to the process of using paid ads to reach out to people who visited your website but who did not convert. For example, you might use retargeting to appeal to a website visitor who explored a certain listing without scheduling a showing.
When you retarget, you place a pixel, a piece of code, on your website. This pixel gives you the ability to create paid ads that target that website visitor with information designed to get them to come back to your website and convert.
Automation is integral to retargeting campaigns. Not only can you send specific ads automatically to individuals using the pixel, but you can also use your CRM to send follow up emails and SMS messages to people who do not immediately convert upon first encountering your business.
Even if your retargeting does not immediately lead to conversions, it still helps to build brand awareness. That individual may not purchase the listing they were looking at, but they may choose your real estate agency again when they are ready to buy.
🤖 Social Media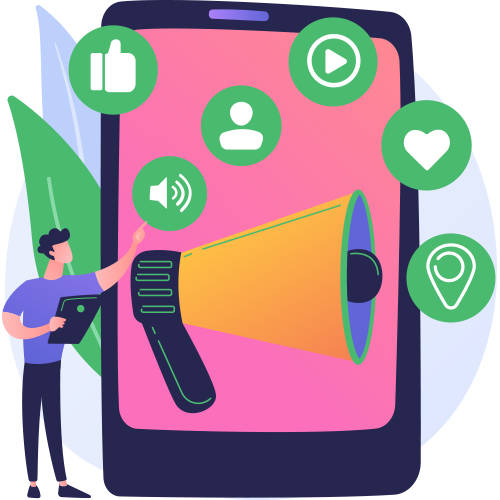 Hopefully you are aware of the power social media has to get your real estate business and listings in front of your target audiences where they are spending much of their time.
Make automation, including call tracking, part of your social media efforts in order to maximize your social media success without extra time or effort on your end.
Create custom social media bios for each platform
Your social media bio gives you the opportunity to talk about your real estate business in a way that appeals to the unique users of that platform.
Tailor your bio to each platform's personality, space, and users. Just make sure to represent your brand consistently across every platform.
You can use automation in these bios by implementing dynamic number insertion. Place a different phone number in each bio. Then, use those numbers to evaluate how many leads come from each social media platform.
Share real estate website content on social media
You must update social media regularly in order to maintain an active and engaged following. Automation can help you to keep your social media platforms stocked with fascinating and useful content (Such as recent listings) without requiring a lot of time.
The key to automated social media posts is to maintain the quality and uniqueness of your content and imagery so you can continue to engage your target audiences.
To that end, you can use content you have on your website to automatically populate your social media posts.
For example, set up a carousel on Facebook that automatically populates with your most recent listings or build out a social media calendar full of your blog posts.
There are a number of real estate marketing automation tools that can help. You can also use GoCRM's call tracking features to create landing pages and posts that use dynamic number insertion for more accurate tracking and follow-up.
🤖 Directories & Listings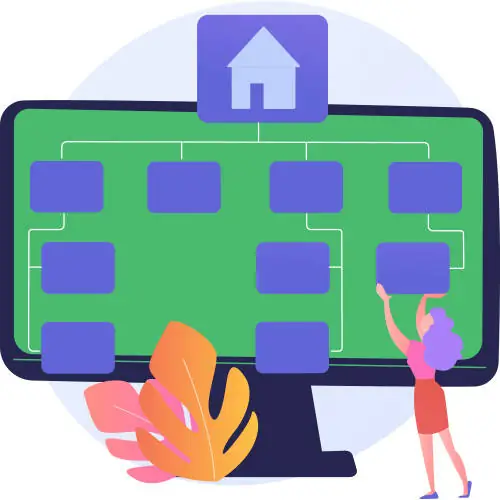 Directories and listings present an opportunity to get in front of local leads with your real estate brand. Automation can make setting up and maintaining these listings easier.
Set up a Google My Business page
Setting up your Google My Business page will allow you to show up more favorably in the search results, as well as provide accurate information for consumers looking for real estate support.
Automation can enhance your GMB efforts by using call tracking to evaluate how many leads come through your GMB page.
For example, by having a unique tracking phone number associated with specific property listing, you can monitor and track the performance that specific GMB listing is having in your overall marketing efforts.
All of this will be automatically logged into your CRM system, without you or your team needing to run the numbers.
Submit your site to major aggregators
Showing up in local searches is in large part due to major data aggregators, such as Localeze, Acxiom, and Infogroup.
Submitting your site information to these data aggregators does not have to be a time-consuming process. By using a channel agnostic marketing approach, you could set up a unique number for each channel in order to track the overall performance of aggregators in bulk. This can give us an idea of the overall size of aggregator channels. You could then send those callers to specific marketing funnels and nurture them with custom campaigns.
🤖 GPS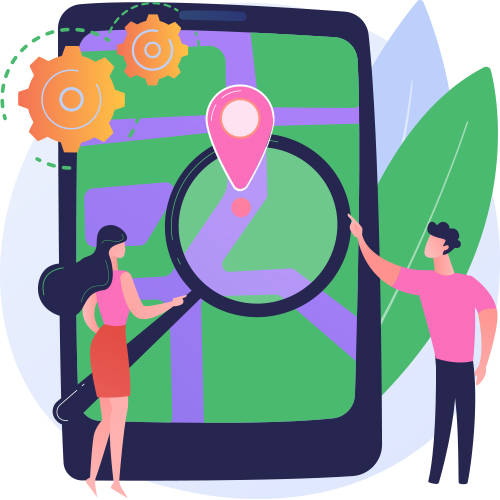 Real estate automation doesn't just help you to reach new leads and land new real estate deals. It also helps you to manage your real estate team to maximize their productivity through the use of GPS.
Agent Availability
A real estate CRM that includes GPS tracking for sales reps allows you to see your team's real-time location. For example, GoCRM allows your team members to check in via the app.
Use this information to assign team members to handle incoming leads and last-minute meetings. Cover open houses and showings effectively. Evaluate team members' work throughout the day to identify and remedy inefficiencies.
Easy meeting scheduling and task assignments allow your team to do more with the time that they have.
🤖 CRM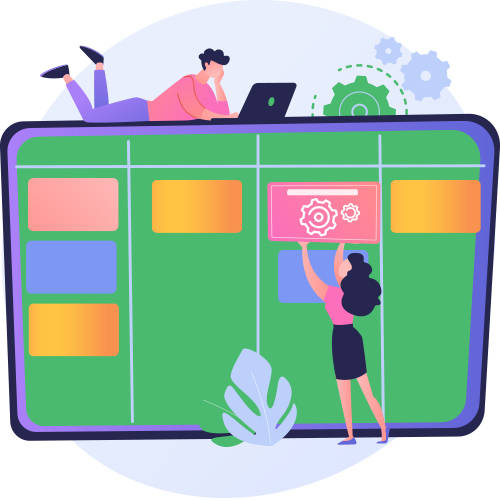 An exceptional customer relationship management platform like GoCRM is essential in taking advantage of the sales & marketing automation opportunities available to your real estate business.
What are these real estate CRM automation opportunities? They include the following:
Call tracking
Call recording
Lead follow up
Deal management
Lead engagement workflows
Real estate lead assignment
Email/SMS marketing campaigns
Personalized marketing communications
Data entry
Analytics tracking
Each of these opportunities makes it easier to efficiently and effectively generate, nurture, and convert leads for your real estate business.
And, each of these opportunities is enhanced with CRM technology. For example, GoCRM can implement dynamic number insertion, implement customized workflows, assign tasks based on criteria you establish, integrate email marketing campaigns, personalize marketing communications, and automate data entry based on the integrations and data available through the CRM platform.
Through GoCRM, you no longer need separate marketing and sales automation. Instead, marketing automation and the sales funnel intersect in order to create a powerful team that helps you to work smarter, not harder. Here are some additional examples:
Lead assignment
Save time on manually assigning leads to your team members by having your CRM do it for you. Establish the criteria (e.g. Zip code, value, or even round-robin). Then, sit back and allow the CRM to send every lead to the right agent.
Tasks and transaction management
Allow your CRM to help you manage the onslaught of daily tasks. GoCRM can create automated task lists that keep your to-do list organized and sends out reminders so you never miss a task or a meeting.
Analytics engagement and performance
Stay on top of how your marketing efforts and team members are performing. GoCRM compiles reports through dashboards that visually represent the most recent data on every marketing and sales effort.
💡 Takeaways
Marketing automation for real estate can be a valuable tool for maximizing your success while reducing your overall workload. Find the automation you need for marketing AND sales through GoCRM. With a single platform capable of doing everything from automating workflows to managing team members, you can save time and effort while getting more done. Contact GoCRM today for a free demo to see how real estate marketing automation might just work for you.