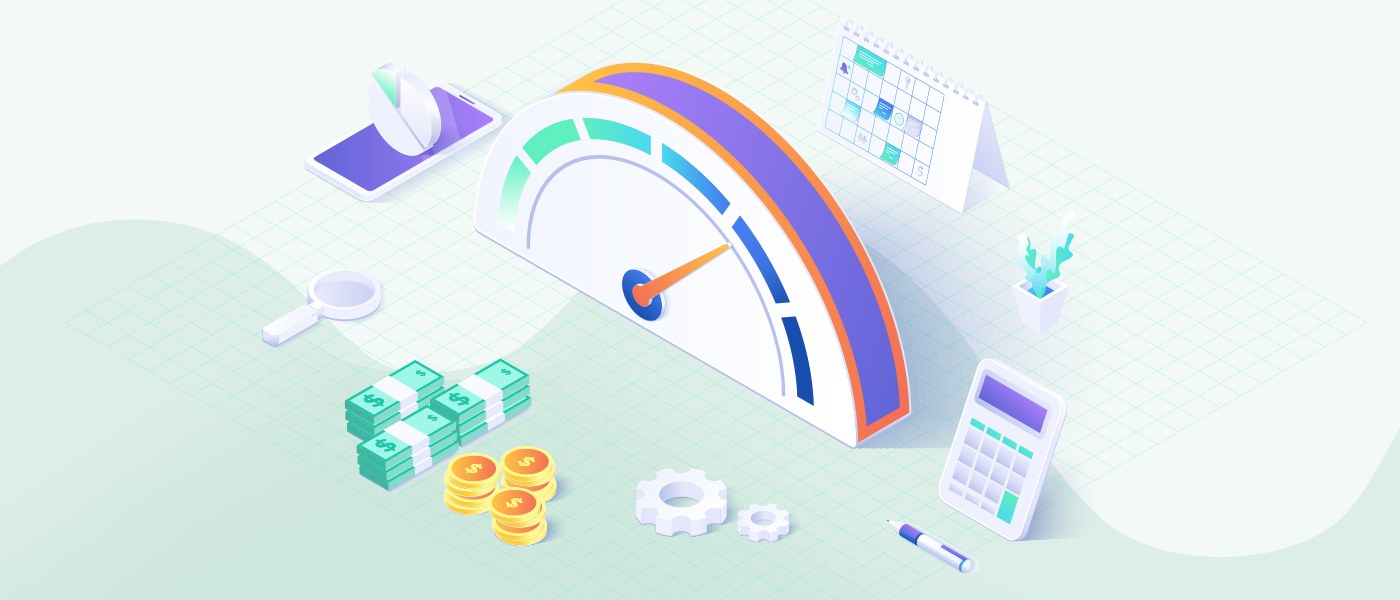 The majority of Americans struggle with finances. Add in the fact that almost 80 percent of credit reports contain errors, and you have a recipe for a poor credit score that can make it difficult for customers to obtain loans. As a credit repair specialist, you have the knowledge and the ability to help clients improve their credit scores and pursue their financial goals.
Now, you just need to get the word out to your target audiences. Or, maybe you have so many potential clients you do not have enough time to handle all of their needs. You need a way to improve your efficiency and productivity.
If you already have a website, some referrals, and maybe even leads coming in via several channels, you may benefit from marketing automation. The right automation can help you along every stage of earning leads, scheduling appointments, and implementing credit repair tasks by using processes and workflows that are implemented by your CRM.
Here are 7 ways to how credit repair specialists can automate marketing:
Call Tracking
Ideally, marketing your credit repair business will take multiple forms, including setting up a site and a client portal, and creating print materials, landing pages, online advertisements, social media posts, and more.
Because credit repair is ultimately a trust-based business, many customers will choose to respond to these advertisements by talking to you on the phone before they commit.
Track the origin of these calls and add them to your lead database with call tracking for your small business. GoCRM automatically assigns unique phone numbers to each marketing campaign. This means that your brochures will have a different phone number than will your social media ads.
When leads call, GoCRM allows you to see which number they originated from. Now you have a way to track the success of your marketing campaigns and focus on your most productive efforts.
In addition, GoCRM uses a cloud-based VOIP system to record information from each phone call and store it in the central database. Automatically, you have access to vital data from phone calls that you don't have to manually enter. Plus, you can answer calls from any personal device, since the system automatically routes calls where you can pick them up.
With up-to-date call information at your fingertips, you can more easily accomplish tasks such as the following:
Nurture leads
Set up consultations
Start your client file
Answer questions
Send drip campaigns
Automate workflows
Follow up with cold leads
Log calls and texts
And more
Never miss a call or lose important information from a phone chat, with a CRM automation that captures, tracks, and delivers leads through the phone.
Lead Engagement Workflows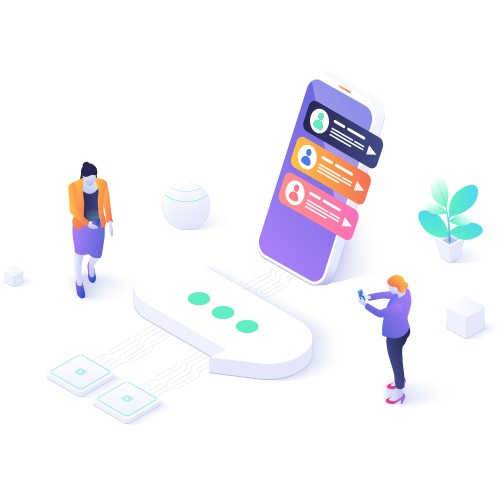 Optimizing your credit repair business means capturing and nurturing every lead. Accomplish these tasks more efficiently with credit repair automated workflows through GoCRM.
Customize each workflow with the set of emails, SMS messages, and phone calls that work best for your business. Then, create templates for each email and SMS in the GoCRM system.
Once you activate the workflow, the system will automatically assign tasks, send the pre-written messages, and schedule the phone calls with the appropriate individuals.
Use these workflows to tackle leads that might otherwise fall through the cracks, connect with leads while you handle other important business, and earn more leads in less time to maximize your productivity.
Consider using automated workflows to accomplish some of the following tasks:
Create an autoresponder for incoming leads
Respond to website visitors who filled out your intake form
Automate lead qualification
Engage with inquiries who stopped responding
Follow up after a credit repair consultation
Create dispute letter templates, request information from clients, and complete other basic credit repair tasks, such as requesting a credit report
Stay in touch with former clients (e.g. Send industry information, check in on their credit status, request referrals)
Credit Repair Lead Assignment
Connect every lead with a member of your team with automated lead and task assignment through GoCRM.
Assign leads based on actions they take (e.g. Filling out an intake form), level of interest (i.e. Warm or cold leads), position in the funnel (i.e. New lead or new customer), or even just assign leads in a round robin manner.
The system will then automatically schedule phone calls and meetings for the team member, alert them to tasks, and send emails and text messages from their personal accounts.
In combination with your automated workflows, lead assignment through GoCRM delivers a credit repair software that improves your ability to capture and nurture leads because it automates many of the processes your current software requires you to do manually.
Email Marketing Campaigns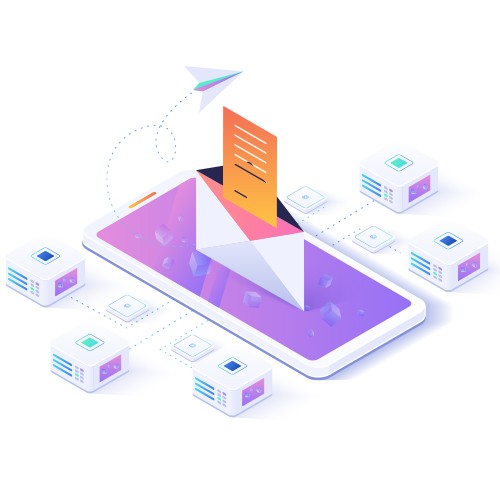 Email is one of the most proven, and profitable, marketing approaches available. Take advantage of it with automation that creates and implements email campaigns for you.
Here are some of the automated emails you can send through GoCRM:
Communicate with your target audience regarding credit repair pros or other information to elicit action
Encourage potential customers to schedule a credit restoration consultation
Alert leads to resources and information, such as a free credit repair consultation
Re-engage cold leads with information about credit score range, credit score scales, free offers, etc.
Deliver resources, such as a weekly newsletter or a credit repair ebook, to nurture leads
Respond to intake form submissions and other website activity
Onboard new clients
Follow up with clients after credit restoration
Simply create these emails within GoCRM, schedule them for distribution, add them to your automated workflows, or create dedicated email drip campaigns. GoCRM will take care of the rest, even personalizing the email to the name of each recipient.
Personalized Marketing Communications
GoCRM also automatically personalizes all marketing communications by sending it from the personal account of the assigned team member.
For example, GoCRM will send an email from the email account of the responsible agent and send SMS messages from their phone number. As a result, the recipient can reach the team member as soon as they respond to their email or text message.
This level of personalization makes it easy for leads to reach real people, and makes it simple for your team members to continue the conversation seamlessly. With attentive, responsive communication, leads are more likely to choose you to complete their credit repair.
Analytics Tracking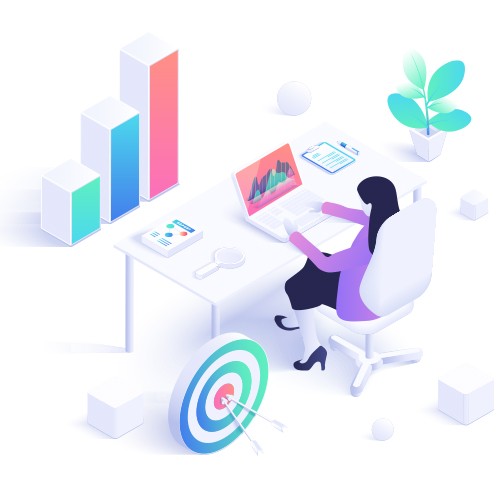 Analyze the performance of your sales and marketing approaches with automated analytics tracking.
For example, GoCRM automatically uses dynamic number insertion to assign unique numbers to different marketing efforts and track which calls come in from each ad or campaign.
The system also uses automation to track the origins of leads who visit your website, complete actions such as filling out an intake form, or sign up for newsletters and resources.
With comprehensive data at your fingertips, you can focus your efforts on your most productive marketing efforts, earning more leads, boosting your productivity, and improving your marketing efficiency.
Data Entry
Credit restoration requires you to handle significant amounts of data for each client. Manually entering all relevant data for every lead and client can be time-consuming.
Save yourself time and boost your productivity with GoCRM's automated data entry. The system integrates with hundreds of platforms, automatically importing data from each into a central database. GoCRM will even import phone call recordings so you capture information you discussed verbally with leads and clients.
The result is easy access to a lead's entire journey at a single glance. Plus, because you and your team spend less time manually entering data, you can spend more time nurturing leads, earning clients, and restoring credit.
💡Takeaways
Credit repair is a complex business, but your marketing and sales don't have to be. Use GoCRM to work smarter, not harder, by automating important tasks. With everything from call tracking to analytics tracking automated, you can save time and restore more credit for more people. Give us a try. Sign up for a 30-day risk-free trial.