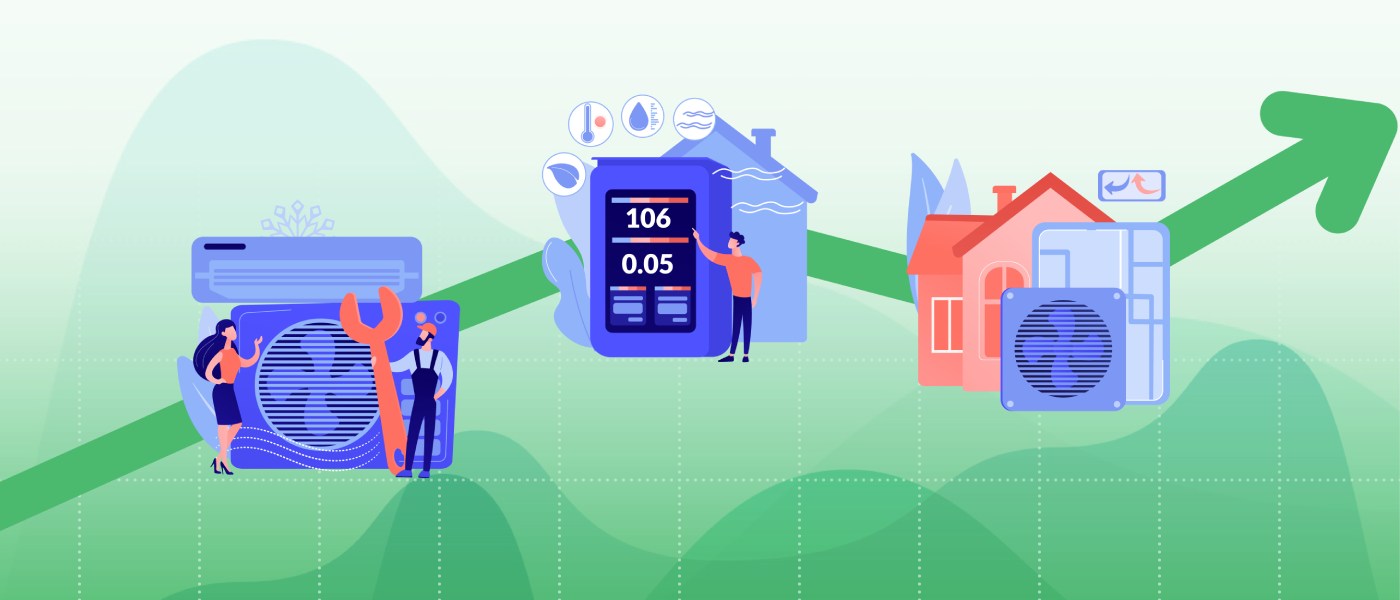 Almost everyone needs HVAC assistance at some point. Whether repairing an existing system or installing a new one, the necessity of having a working HVAC system creates a huge pool of potential leads for your business.
Taking advantage of those leads, however, can be challenging when you are trying to run your business at the same time. Creating marketing that reaches your target audiences, and implementing infrastructure that can handle leads as they come in, may require automation. Enter marketing automation with HVAC CRM.
Automation through your CRM can help you to respond promptly to HVAC emergencies, cultivate new leads, and close more sales, all without taking more time out of your schedule. Here are 7 ways marketing automation can benefit HVAC businesses.
Call & Lead Tracking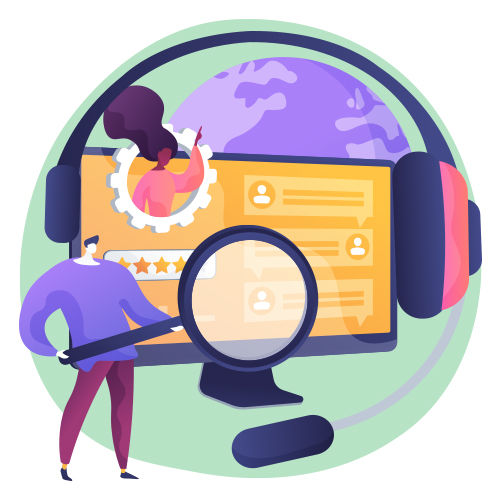 Consumers often need to reach an HVAC company urgently. It is July and their air conditioning stopped working, or it is January and they cannot get the heat to turn on. They use phone calls to reach a company quickly.
Unfortunately, many HVAC companies fail to treat phone calls with the urgency they require. Up to 43 percent of businesses never even return a phone call. And, when it comes to tracking important consumer information, data gathered over the phone often fails to make it into the customer database.
Automated call tracking can help. GoCRM uses a cloud-based VOIP system to automatically route phone calls to the assigned team member's personal device. That means that your team can answer (and make) phone calls anytime, anywhere.
This system does more than make it easier to connect personally with your leads. It also makes it simple to centrally store information collected over the phone by automatically recording phone calls and importing data into the CRM's central database.
With the ability to handle phone calls personally from anywhere and store information automatically, you can quickly handle phone calls, capture more leads, and complete tasks such as the following:
Dispatch team members to HVAC emergencies
Schedule appointments
View client history and requests
Answer questions
Provide quotes
HVAC Lead Engagement
Attracting, cultivating, and converting leads doesn't have to require a lot of time and effort on your part. Automated lead engagement workflows can help you to maximize the ROI you earn from leads without adding work to your already busy team.
GoCRM allows you to set up tasks, emails, SMS messages, and phone calls on a schedule and in an order that is customized to your business practices and target audiences. All you have to do is set up the workflow and create the email and SMS templates once.
GoCRM will then implement your workflow based on the parameters you set. For example, if you create a workflow for leads who have not responded to your business in 30 days, GoCRM will implement the cold lead workflow for every lead that meets that criteria.
Your team can focus on the urgent tasks in front of them, while GoCRM nurtures, qualifies, and follows up with leads automatically, sending messages, scheduling phone calls, and sending notifications when your team needs to be involved.
Here are a few of the tasks you can automate with GoCRM:
Create an autoresponder for incoming leads
Automate lead qualification
Re-engage leads who have stopped responding
Respond to website visitors who have requested an appointment or asked a question
Provide industry information (e.g. HVAC maintenance tips) to engage potential clients
Deliver quotes
Send service reminders
Follow up after an HVAC repair
Check in with former clients to request reviews, obtain referrals, and determine satisfaction with your work
HVAC Lead Management
Effectively managing every lead is essential to maximizing your ROI. Make it simple to keep up with every lead with automated lead assignment through GoCRM.
Assign leads based on urgency, value of the potential sale, type of HVAC need, seniority, location of your team members, and more. You can also simply have the system assign leads in a round-robin style.
After assigning the lead, GoCRM ensures that your team keeps track of the lead by scheduling appointments and phone calls and sending reminders about important tasks. By sending texts and emails from the assigned team member's personal accounts, GoCRM makes it simple for leads to connect personally when they are ready to respond.
Combine automated lead assignment to seamlessly and effortlessly develop a system of engaging, nurturing, and converting leads that is more effective and less time-consuming than your current strategy.
HVAC Email Marketing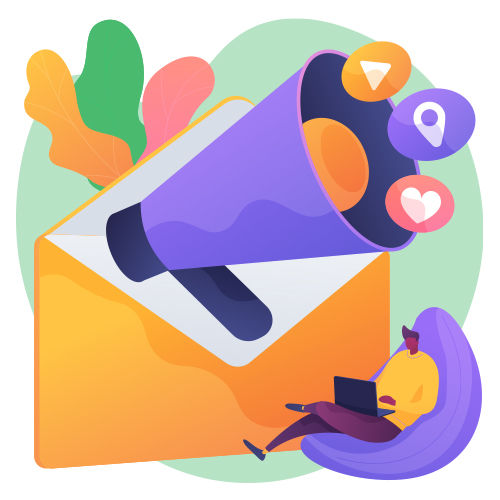 With an ROI of $38 for every $1 spent, email is one of the oldest and most effective methods of digital marketing. Automate your email marketing campaigns to make the most of this powerful HVAC marketing tool.
You can automate email by creating drip campaigns to target specific audiences (e.g. Cold leads), integrate email into your automated workflows, or trigger emails based on specific consumer actions (e.g. Appointment confirmation emails).
All you have to do is create the email (or email series) and activate. GoCRM will take care of the rest, including personalizing the email with the recipient's name.
Consider using automated emails to complete some of the following tasks:
Communicate with your target audience regarding relevant news (e.g. Changes in HVAC regulations or new HVAC models).
Encourage potential customers to schedule an appointment for HVAC maintenance
Alert leads to resources and information (e.g. New deals or comparisons of HVAC products).
Re-engage cold leads with information on new deals, reasons for HVAC maintenance, or free quote offers.
Deliver resources, such as a blog on when to replace your HVAC system.
Respond to website form submissions, quote requests, appointment scheduling, and other communications.
Onboard new customers.
Follow up with clients after project completion.
Personalized HVAC Marketing
In a business as essential as HVAC, personally connecting with consumers builds trust. Use GoCRM's automation to personalize your communications with leads and clients.
In addition to adding recipients' names to emails and text messages, GoCRM can also send messages from assigned team members' personal email accounts and phone numbers.
When a consumer receives an SMS from a team member's personal number, they can reach that team member simply by responding to the text or calling the number. Responses to emails will similarly reach a real person within your organization.
Enabling consumers and your team to seamlessly transition to personal communications makes it easier to personalize communications and gain consumers' trust.
In addition, GoCRM makes it easy to access all of the information available on a lead or client in one central location. As a result, your team members can personalize their communications to the consumer's specific situation with a single look at the database.
Easy, simple, personalized communication will go far in converting leads and boosting your HVAC company's ROI.
Automated HVAC Data Entry
In order to access complete information on every lead, you need to make sure that data is promptly recorded after every interaction.
Ensure timely and accurate data recording by automating the process through GoCRM. Our system integrates with hundreds of platforms and imports the relevant data into one location.
In addition, recording and importing phone calls ensures that spoken communication is also safely stored for easy access.
Avoid repetitive tasks and needing to ask consumers for the same information over and over. Instead, tailor your communications and serve leads more promptly with accurate, real-time information on their situation.
HVAC Marketing Analytics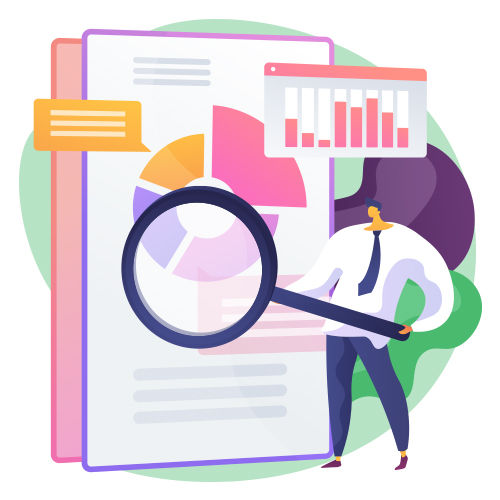 If you want to know exactly how your marketing and sales efforts are performing, you need access to accurate and real-time analytics.
Get that information with GoCRM's marketing attribution feature. Our system can assign a unique phone number to each marketing effort (e.g. Google Ads and Facebook Ads). By tracking which leads call which number, our system can identify the origin of phone leads and identify which marketing efforts are most effective.
In addition, GoCRM can track the origin of leads to complete tasks on your website, visit your website, sign up for emails, request quotes, and more. By tracking not just the origin of leads but also what they do once they engage with your business, GoCRM can help you identify the most effective strategies for your HVAC business.
💡Takeaways
HVAC marketing automation can transform your business by improving your efficiency and productivity without increasing the amount of time you devote to sales and marketing. Use GoCRM as your HVAC CRM for sales and marketing improvements that will boost your ROI and build trust with your consumers this year. Request a free demo today!