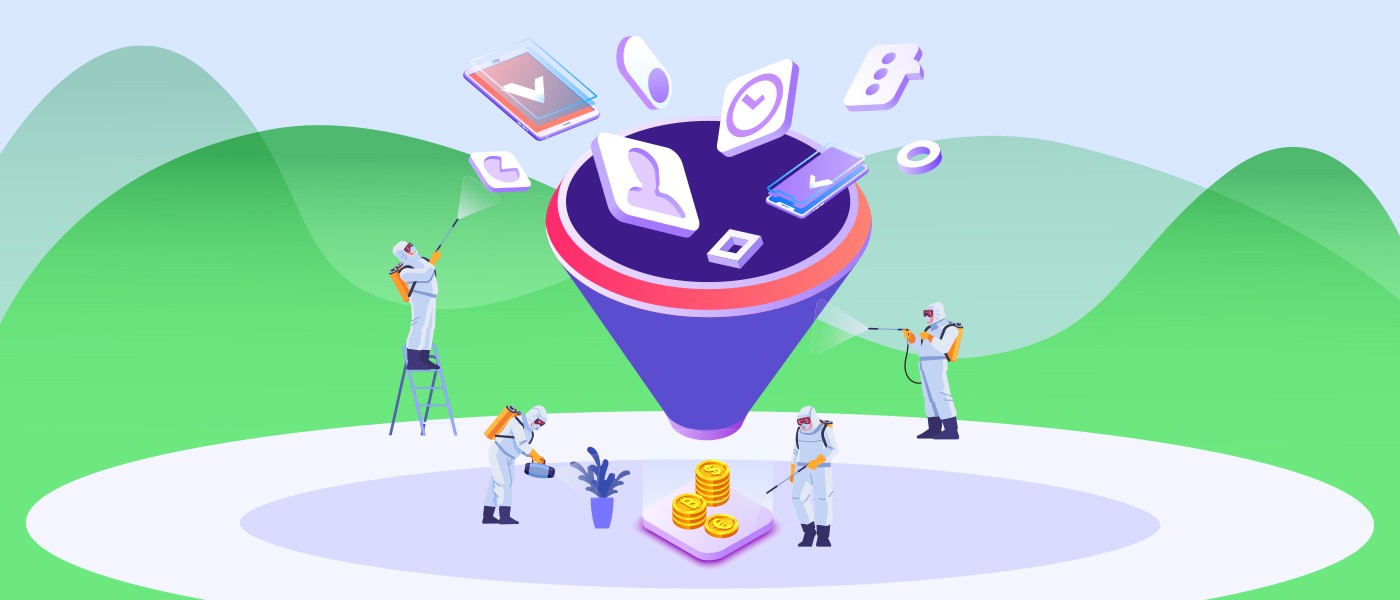 The pest control industry is thriving, as new home construction and warmer weather lead to increased demand for their services. By 2026, the industry could be worth over $28 billion.
Pest control, however, is also a crowded industry. In order to capture the attention of your target audiences and effectively move leads through the sales funnel, you have to stand out with prompt, customized communication and a firm sense of how you differ from the competition.
Marketing automation is the key to accomplishing these tasks. Through GoCRM, you can use automation to boost your marketing reach and success, without added responsibilities. Here is how to automate marketing for pest control.
Call Tracking
Homeowners facing a pest problem do not want to wait to talk to an exterminator. They will often choose phone calls over online communications to get their problem solved quickly, and, if they cannot reach you, will usually move on to your competitor.
That means you need a way to receive their phone calls promptly and keep track of the information you discuss over the phone. GoCRM's call tracking capabilities can help.
We use a cloud-based VOIP system that automatically routes phone calls to your or your sales team's personal devices. You can make or receive calls anytime, anywhere, even while on the road.
In addition, GoCRM automatically records each phone call and imports the relevant information into a centralized database.
By the time you get back to the office, all of your lead's information will be accessible at a glance so you can accomplish the following:
Provide relevant follow-ups
Schedule pest control appointments
Recommend the correct services
Answer questions based on client inquiries and needs
Stay within client budget and preferences
Organize your daily pest control schedule based on client needs and location
In addition, routing phone calls to your team's personal devices ensures that customers and leads immediately connect with a live person. No voicemails or answering services mean leads are more likely to trust you with their pest control needs.
Lead Engagement Workflows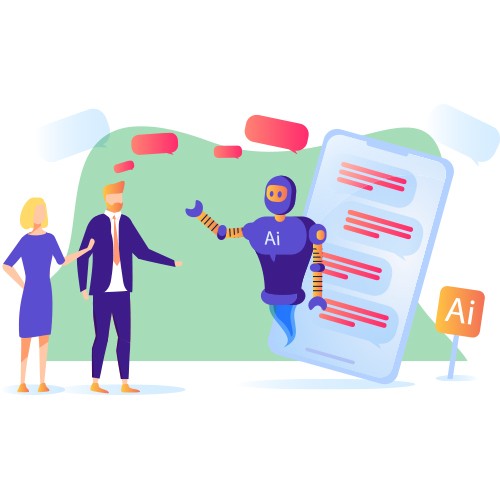 Ongoing nurturing of leads is a critical part of earning pest control business. Provide leads with the follow up they require with automated lead engagement workflows.
Simply build the workflow using the emails, SMS messages, phone calls, and timeframes that work for you. Create each workflow to activate based upon specific parameters.
For example, you might create one workflow to activate for leads who do not respond within 30 days, or to activate as soon as someone submits your online contact form.
Then, create the email templates and SMS messages once within the GoCRM system. After you activate the workflow, GoCRM will implement the process, send the messages, and schedule the phone calls according to the parameters you set.
These workflows make it easy to accomplish tasks such as the following while you are tending to other important matters:
Re-engage cold leads
Auto respond to incoming leads (e.g. Submit a contact form or appointment request)
Confirm online appointments
Provide industry information (e.g. Types of pests or pest control options) to engage leads
Follow up after an appointment to ensure problem resolution
Follow up with clients for references or additional services
Onboard new clients (e.g. "What to expect during our visit" or similar)
Automated Lead Assignment
Meet your leads' need for immediate and personal communication, and ensure that no lead is ever overlooked, with automated lead assignment through GoCRM.
GoCRM will automatically assign leads based on the parameters you set. For example, you can assign leads based on criteria such as the geographic location of the customer or the specific pest problem they have, or you can simply assign leads in a round-robin style.
After assigning the lead, GoCRM will perform the following tasks to ensure that the lead receives appropriate, and personal, follow-up from this assigned team member:
Notify the team member of their new lead
Integrate the team member into the appropriate workflows so that workflow communications come from them.
Schedule phone calls and meetings on the assigned individual's calendar
Send emails from their personal email account
Send SMS messages from their personal phone number
Send task reminders to the assigned staff member
With automated lead assignment combined with automated workflows, you can easily track leads and follow up with them, leading to personalized and prompt attention that will reassure anxious, pest-stricken homeowners.
Email Marketing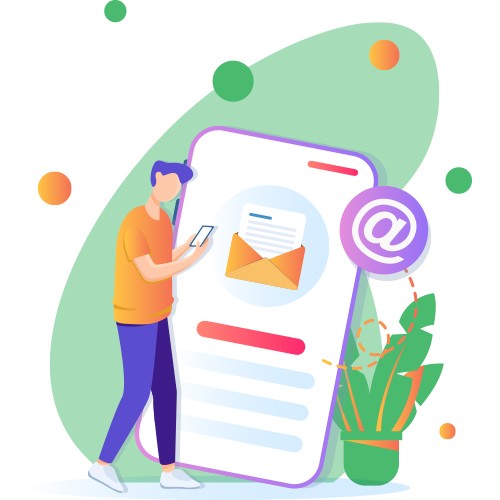 With almost 4 billion people using email, it is no surprise that email marketing has one of the highest ROIs of any digital marketing endeavor.
Sending emails can be time-consuming, however. That is why you need to create and implement email marketing campaigns within GoCRM's automated system.
Use GoCRM's automated workflows to create pest control email drip campaigns. Each email campaign only requires you to create the email templates and the parameters for the campaign once.
Then, GoCRM automatically implements the drip campaign for your pest control business, earning you leads and customers with less time and effort.
You can also set emails to trigger based on specific actions (e.g. Send a confirmation email when a client schedules an appointment online, or schedule reminder emails before a pest control visit).
With automated emails that include the recipient's name, you can automatically send personalized emails to achieve tasks such as the following:
Communicate with your target audience regarding relevant news (e.g. Pest outbreaks in their area, new organic pest control options)
Encourage potential customers to schedule a pest control appointment
Alert leads to resources and information (e.g. 10 tips for spotting termites)
Re-engage cold leads with information on seasonal deals, quarterly pest control plans, etc.
Respond to website form submissions and other communications
Onboard new customers
Follow up with clients after pest control application
Personalized Marketing Communications
Encountering a pest problem can feel like a very personal issue, and consumers want to hire someone to help with whom they feel they have a warm and personal relationship.
Communicate those qualities by automatically personalizing your communications through GoCRM.
GoCRM will use the lead's name as listed in the database to personalize every email and SMS message.
In addition, each email and SMS message will come from your assigned team member's personal account or phone number.
As a result, the lead or client can respond and reach a real person immediately, and your team member can seamlessly take over personal communications once a lead engages with your business.
Add in the detailed information available at a glance in GoCRM's centralized database, and your sales teams can seamlessly create personal and caring interactions that build trust and earn business for your pest control company.
Automated Data Entry
A CRM is only as effective as the information it contains. If your team has to manually enter information, access to data may be delayed, or important details be lost, as busy sales staff often lack the time to make these manual updates.
Instead, use automated data entry through GoCRM to enjoy real-time access to the most up-to-date information on every lead and client.
As a result, you and your team can see a lead's entire journey in one easily-accessed location.
Access to that kind of comprehensive information can make it simple to customize interactions to every lead, creating tailored marketing and sales approaches that earn you business.
Analytics Tracking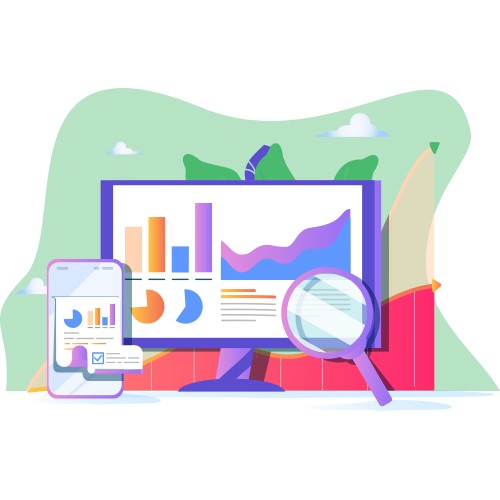 In order to choose the most effective marketing and sales strategies, you need access to real-time analytics.
GoCRM provides granular insights into every marketing campaign you undertake. For example, by using dynamic number insertion, GoCRM can create a unique phone number for every marketing effort (e.g. Google or Facebook Ads, neighborhood flyers or a billboard would each have a different number).
When a potential client calls to inquire about a pest control solution you offer, GoCRM can identify which number they called and, therefore, which marketing effort drove them to engage with your business.
In addition, GoCRM can track a lead's activity across your website and with your company, including actions such as scheduling appointments, submitting contact forms, signing up for emails, and more.
Use this information to identify the marketing efforts that are most effective, tailor your interactions to specific leads, and create powerful sales and marketing strategies that boost your ROI.
💡 Takeaways
Automating marketing for pest control is easy with GoCRM. From call tracking to automated workflows, email campaigns to analytics, GoCRM can help you work smarter, not harder.
Schedule a free demo to learn more about how our CRM can help you to earn more leads and boost your ROI for your pest control business with less time and effort on your part.