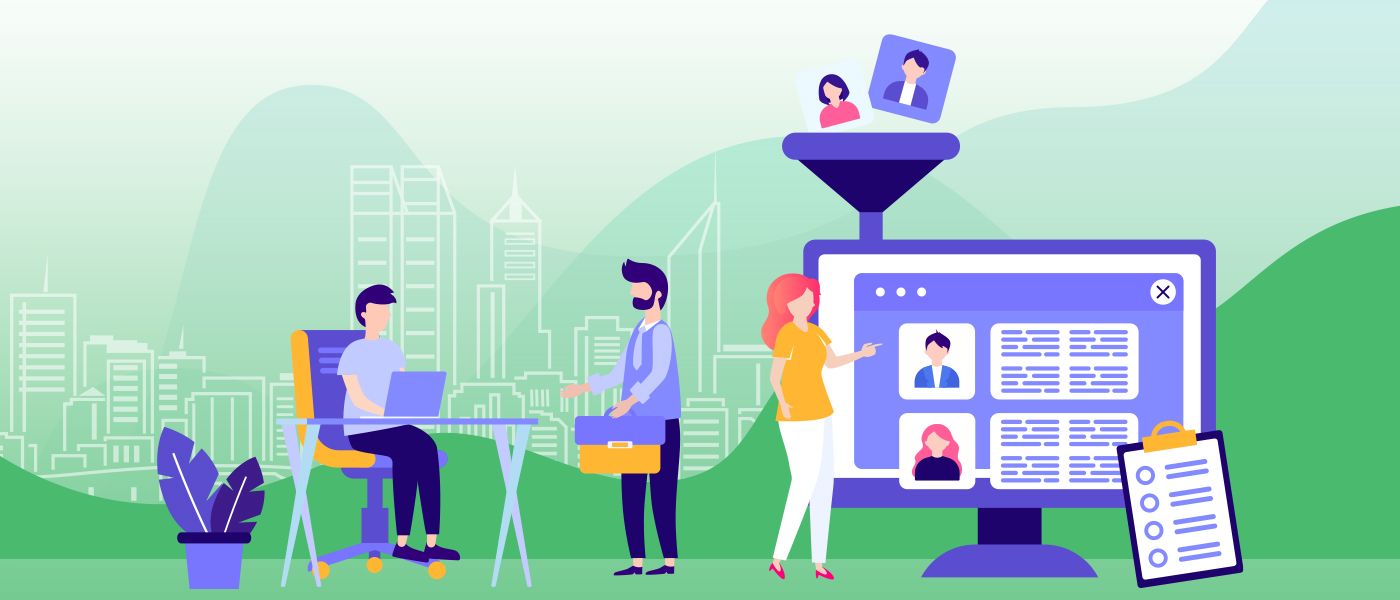 Lead management is a process that tracks and manages prospective leads into becoming buyers.
It helps you design an enhanced sales cycle, cut wastage, and widen your reach. Coupled with CRM software, the process has undergone a complete upgrade and has businesses working smarter, maximizing the output of their campaigns, and avoiding pitfalls like missed or forgotten leads. Brands are fast waking up to its benefits.
What is lead management?
Lead management refers to the process of generating, tracking, filtering, contacting, and converting leads into customers. It functions in five stages: 1) Lead Generation, 2) Lead Tracking, 3) Lead Scoring, 4) Lead Distribution, and 5) Lead Nurturing. Different teams and departments come together in this.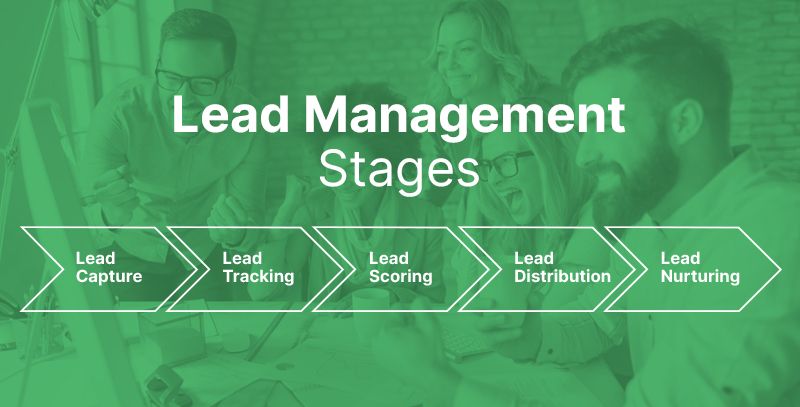 In marketing campaigns, leads are generated when potential buyers show an interest by making a phone call, sending a text message, clicking on a link or submitting a website form. This database is filtered as per priority and prospects are contacted by phone, SMS, email or other mediums.
The process helps businesses know where the potential buyers are coming from, what they want, and what works favorably for their campaign.
What is the difference between lead, prospect, and customer?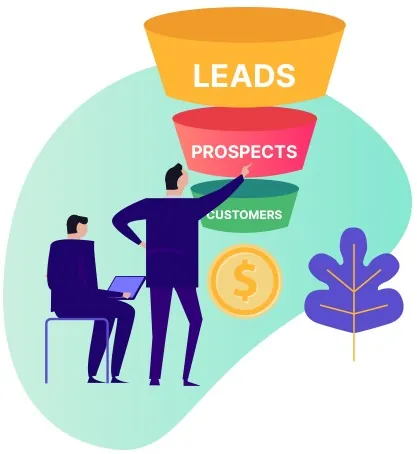 Leads, prospects and customers are mutually exclusive terms. A lead is an unqualified contact who is part of your target audience based on location, age, buying power, and related factors. A prospect is a lead curious about your brand, that has been qualified to fit certain criteria. A customer is someone who buys your product or service.
Why is lead management important?
The importance of leads in organizations can't be overstated. Leads who notice your brand have also likely noticed your competitor. Several studies have shown that the first brand to connect with prospective buyers usually gets them. This becomes possible when you know which sales channels and strategies are bringing in highly qualified data – your most potent leads.
Additionally, the lead sales management process gives you a clear picture of a lead's entire history of engagement with your brand.
Not only do you identify the most effective sales channels but also the least useful ones. Almost 80% of leads are lost and 7 out 10 brands do not have a dedicated lead monitoring system in place. However, those who do so can connect with more than 70% of their leads. They improve the efficiency of their campaigns.
What is the lead management process?
The process of managing leads starts after brands start promotional campaigns and use a lead tracking system. Business release brochures, flyers, emails, coupons, online ads, landing webpages, and participate in trade shows, conferences, and seminars with a single objective in mind – advertising.
But how do they know which channel or campaign is turning out potential buyers or any buyer at all? It is here that the process of organizing leads kicks in. It helps you zero in on the most productive marketing channels engaged in promotions and calls out the useless ones. After that, it analyses leads and gives them a priority ranking. Important leads are filtered and sent over to the sales team.
The overall lead management process flows as follows: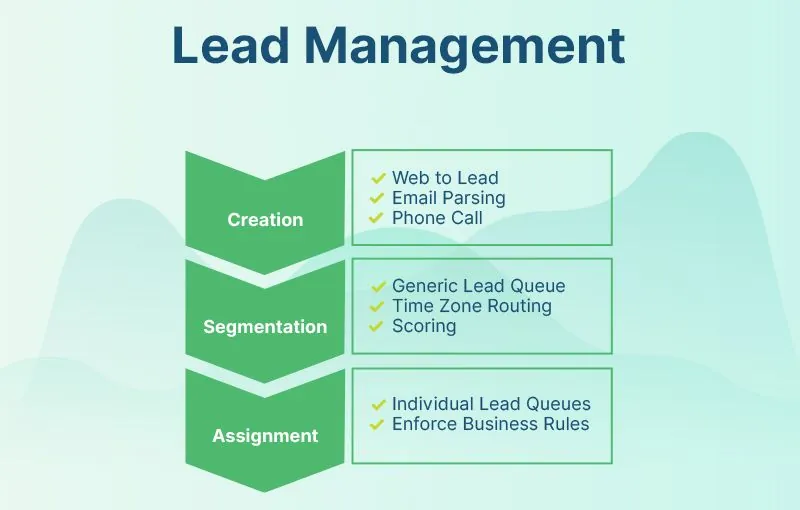 The above flow helps you move leads from one step to another, while ensuring every lead is one step closer to qualification to full conversion.
What is lead management in CRM?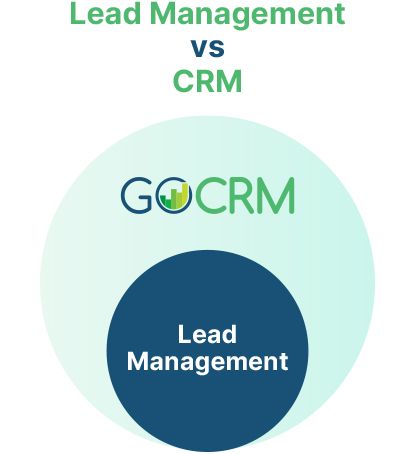 The main difference between lead management and CRM is scope. Lead management lives inside CRM.
CRM or customer relationship management goes beyond capturing and converting leads. It refers to the process of dealings and communications between a brand and its customers, whether new or returning.
When sales reps receive graded and qualified data, they know the entire lead background of the target and are hence better prepared to give you higher sales. Also, it encourages collaboration among different departments. Since a lot of data is available for shared work, there is less confusion and higher productivity.
As a process, CRM helps businesses win and retain customers. Acquiring new customers is a tedious and expensive process. Besides, maintaining proactive relations with existing clients is more practical in the long run – it helps brands up-sale and cross-sale.
When you know how an existing customer responded to your ads and what solutions they purchased, you know how to retain them and bolster brand loyalty. Furthermore, it helps businesses understand the patterns of customer interaction and leverage them for more profits.
For this reason, companies invest in CRM software. It helps them automate and organize their sales and marketing efforts, from the perspective of leads.
How to manage a lead generation team?
Nowadays, teams dealing in generating leads often make use of pre-defined processes and CRM software. All lead data, from online and offline sources, is centrally stored, and can be accessed and controlled by the team. Data is then manipulated by software in order to execute otherwise routine tasks and thus saving sales rep hours of man work.
CRM software enables you to assign tasks to team members, either manually or automatically. So everyone stays updated and accountable. The main benefit is that the entire workload is clear and delegation becomes easy.
How to get started with lead management?
The best way to manage leads is to automate the whole process. There are software-driven systems that help marketers save time and money. With CRM technology at your fingertips, businesses can achieve more with the same resources. As a lead management software, CRM collates lead data from hundreds of sources, saves them in a single repository, and attaches tags like channel, campaign name, and so on for quick search results. There are lots of filters to group your lead data and you can even add a few of your own. Teams receive leads automatically and can connect with them via VoIP phones, or email them personally.
With call and text records, GoCRM enables sales teams to overview the lead history and align their message accordingly. Emails, texting, and calls are built-in and synced so there is no need to enter data manually. GPS tracking helps you locate each team member precisely. The software ultimately increases your ROI and offers complete customization according to your business needs. Some of the services offered by the software include call tracking, lead distribution, task automation, newsletter builder, appointment calendar, sales pipeline, reports, voicemail, and lots more.
For more details on CRM software, connect with us today.