Save Time, Sell More
Improve your sales performance with cutting edge communication tools and marketing automation.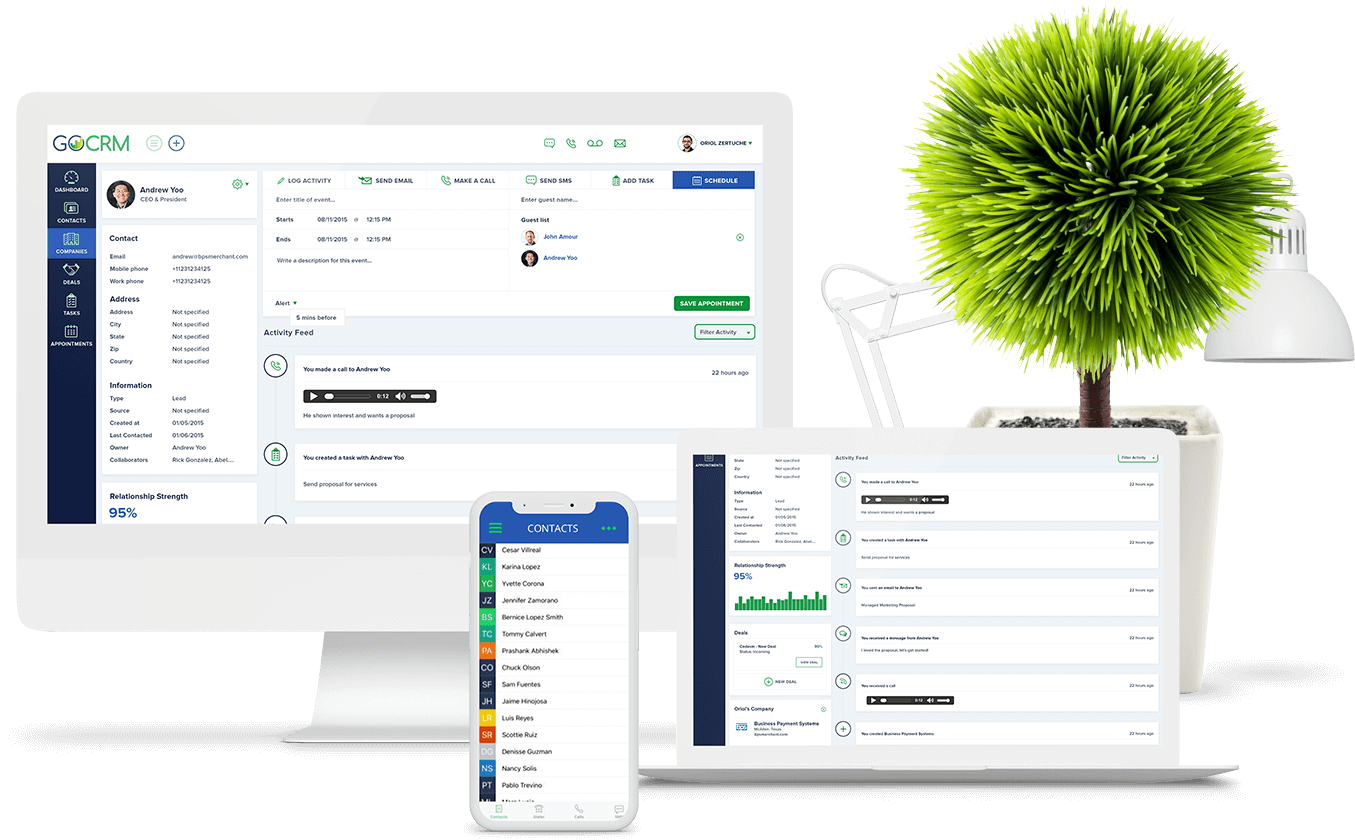 Work Smarter, Not Harder. Close 4x More Deals.
Get a complete view of your customers, including activity history, key contacts, customer
communications, and internal account discussions.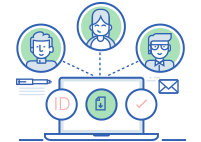 Track Your Marketing
Better understand the impact of your marketing campaigns on your prospective clients.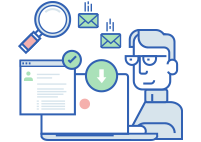 Increase Conversions
With all of your information in one place, easily understand where opportunities lie and how to best capitalize on them.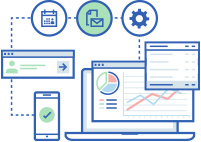 Built-In Phone & SMS
Effectively manage your contacts and relationships with a 360° contact management feature from GoCRM.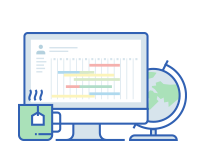 Reports
You've got the data, but what does it mean? With reports you can understand how to improve your sales process.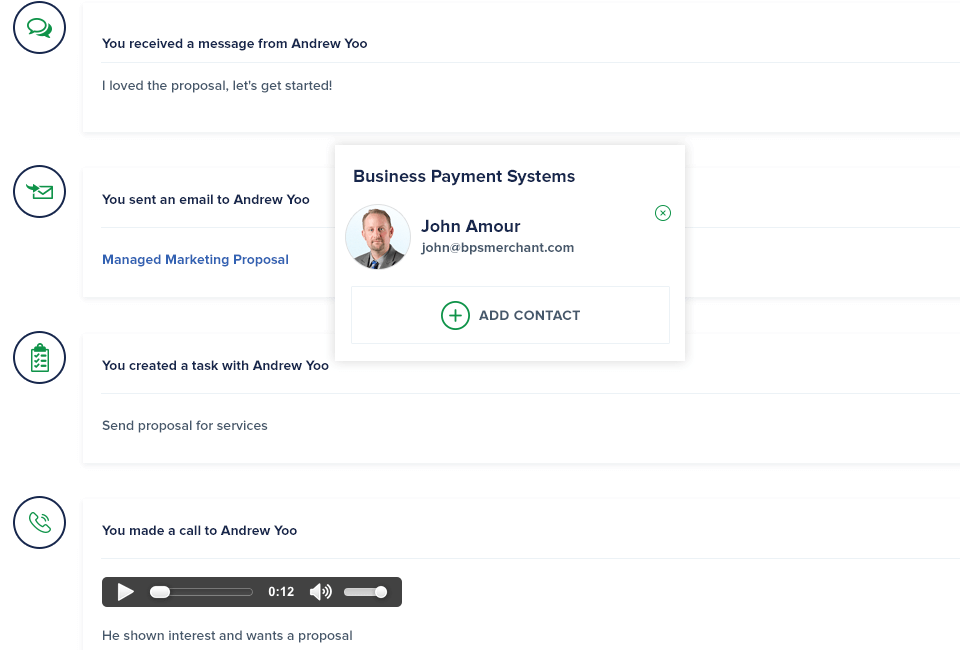 Say Goodbye to Data Entry
GoCRM logs every call, email and text message automatically. All you have to do is do what you do best, build relationships with customers. GoCRM will handle all the data entry for you. Keep your entire sales and service team in sync by sharing your prior call recordings and interactions with your leads.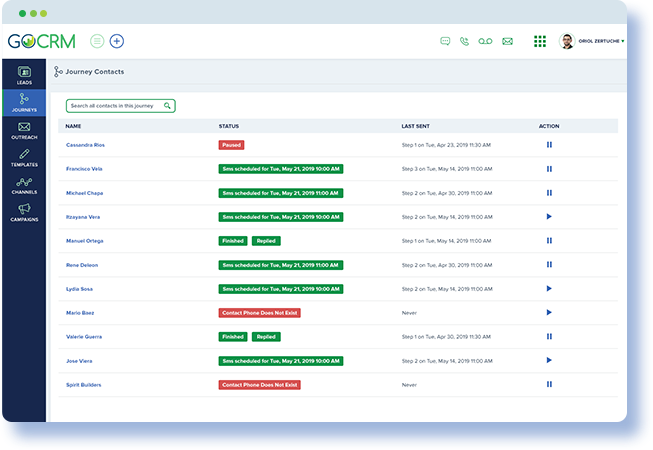 Follow-Up Automatically
GoCRM enables your sales team to automate sequences of text messages and emails to automatically follow-up with your leads. Want to follow-up with every lead you haven't spoken to in 30 days? No problem, you can create a smart list, and automate a text message to go out whenever a lead meets those parameters. You can even create a custom schedule so they only receive it during business hours.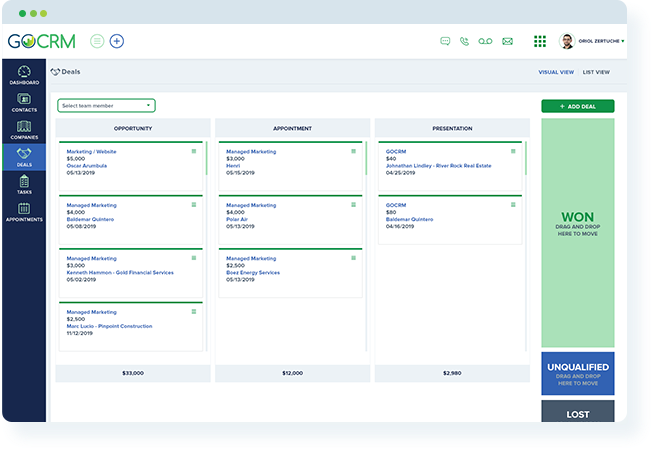 Never Miss An Opportunity
We know that every step is a crucial piece of closing a deal, so we've created a visually rich and easy to understand interface that manages your sales pipeline. You can customize every stage of the process to fit your workflow. If a deal is going cold GoCRM will let you know to focus on those prospects, that you have not communicated with so you never let a deal slip through the cracks.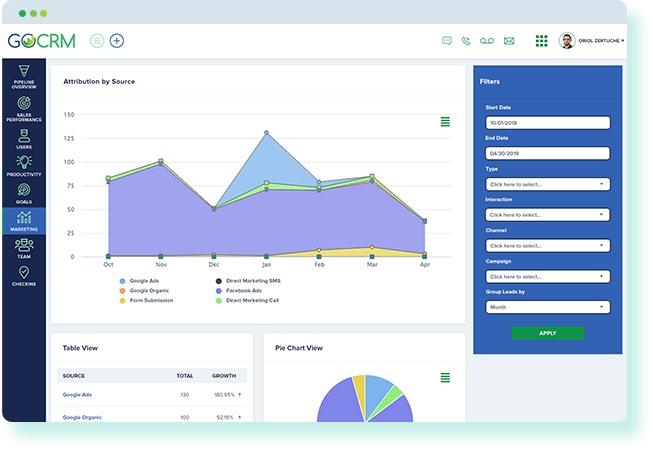 Track Your Marketing Results
Easily integrate GoCRM with your website and both offline and online marketing channels, so all your leads import automatically. You can then easily assign leads to your sales team. With our tracking data you can measure the success of advertising campaigns and optimize feature initiatives according to what works.