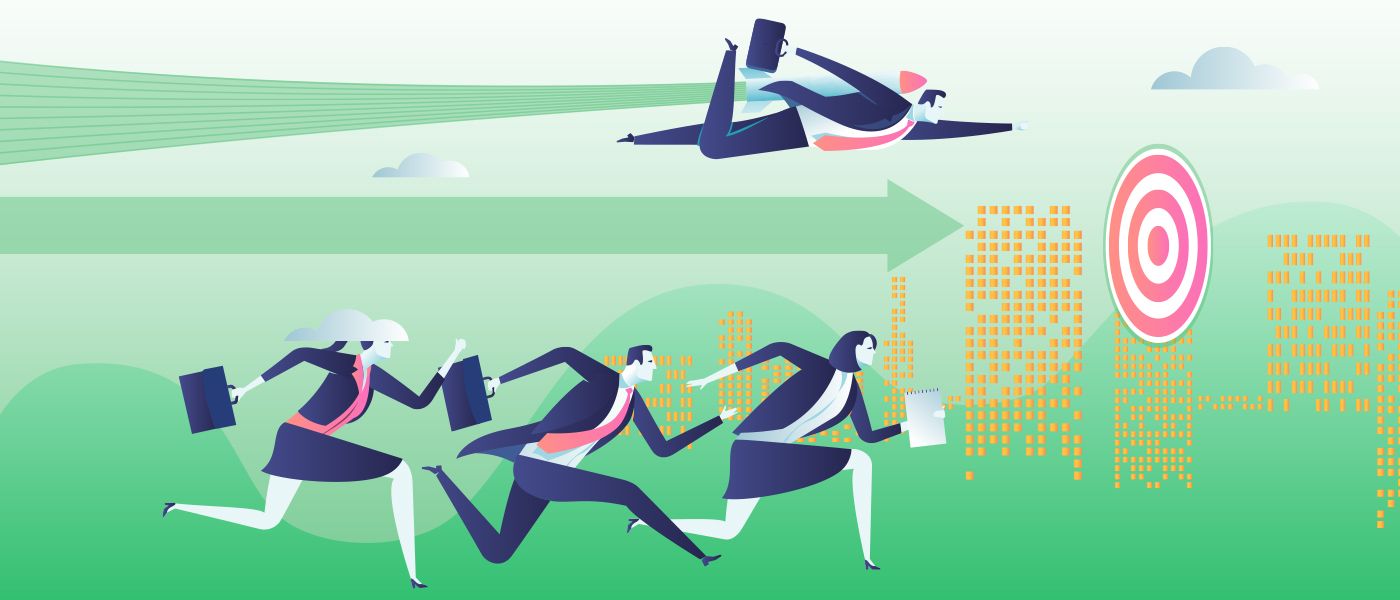 If you run a successful lead generation operation, you will agree with us that just generating leads is not enough. You also need to manage and distribute them properly among your sales reps. And what's even more important nowadays, is that you have to do it immediately.
It has been stated that calling a lead within the first minute increases its chances of getting converted by 391%. Alas, not all companies are able to revert within this short time frame. There is a range of challenges to overcome before assigning a lead to a team member. After all, you need to fully understand the customer's needs, desires, and goals, and then be able to allocate it to an adequate sales rep who can take care of the lead, from first touch to closing.
So, how can you make sure your leads are getting distributed fairly, promptly and accurately to the right sales rep, at the right time? That's when software helps you out. Say hello to lead distribution technology.
What is Lead Distribution Software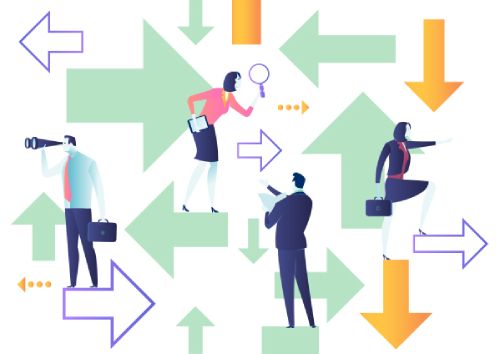 More often than not, businesses procure leads from various sources – phone, chat, website, social media, partner websites, inbound calls, emails, and so on. So, lead distribution software allow businesses to allocate leads to their sales teams, either automatically or semi-manually.
A lead distribution system captures leads from varied sources while determining their quality at the same time. If the captured lead matches your pre-defined criteria of a good lead, it will be classified as a high-quality lead and assigned on a higher-priority with a high-lead score attached to it.
These leads can then be automatically assigned and distributed to the related sales teams based on their geography, industry expertise, purchase history, marketing campaign or channel, etc.
Watch the following video for a detailed explanation of how automated lead distribution works in GoCRM:
BANT Framework: How To Make Sure Your Leads Are Distributed Fairly
As discussed in the previous section, a lead distribution tool distributes the lead based on its quality. But how do you determine the quality of a lead? That's when the BANT framework can help you out.
BANT stands for Budget, Authority, Need, and Timeline. It is a simple qualification framework used by sales teams to analyze if it is profitable to pursue a lead or not.
Let's have a detailed look at what this framework essentially means:
Budget
It is important to determine the budget of a lead. This is because there is simply no point in pursuing a lead that will not afford your offered products and services. You might also like to look at their other investments to see if they are in a position to purchase from you.
Authority
This might come as a surprise, but most leads you encounter do not have the right to make buying decisions, especially in some B2B industries. You might be talking to a representative who has never made a buying decision.
But do not lose your hope yet. If it turns out that they are not the right person to make the buying decisions, you can ask to communicate with the responsible person and follow up with them.
Needs
The best way to pursue a lead is to make them believe that you have the solution to their problem. Thus, it is essential to identify the problem and recognize their needs. Put forward a viable solution in front of them to solidify their decision.
Timeline
The timeline is important. There is no point in following up with a lead who intends to decide within the next 6-12 months while you need to close the deal within 30 days. In such cases, you may qualify the lead as a low-priority lead. Sales reps and business owners would be wiser to chase those leads more likely to covert in the shortest period of time.
A Simple Lead Categorization System
You can use the BANT framework above or a set of similar principles to categorize leads into three segments – hot, warm, and cold.
Lead categorization follows a simple process. You rate a lead based on certain qualifications such as needs, interest, decision timeframe, budget, and authority role, on a scale of 1 to 5, with 1 being the lowest and 5 being the highest. Then, add points based on your evaluation of each metric, and finally calculate the total score of the lead. Based on the score you get, you can then categorize each lead as follows:
Hot: 20-25 points
Warm: 13-19 points
Cold: 7-12 points
Prospect or disqualified lead: 5-6
What is Automated Lead Qualification
Automated lead qualification is a process of qualifying your leads automatically based on predefined criteria so that your team can prioritize the incoming leads accordingly.
To set up an automated lead qualification machine, all you need to do is extract relevant information from your customer, via a web form for example. Ask them to fill in more specific fields that attain to your business while they are submitting the form. You may additionally set up automated qualification rules to categorize leads. Feed this information to an advanced CRM, like GoCRM, and it will take care of the full lead management cycle for you.
How to Instantly Distribute Leads to Your Sales Team
Instant lead distribution enables you to immediately distribute your leads to the best, or closest to best, sales rep available. The basic premise is that this will be systematized in order to avoid unfair, inefficient, or slow lead distribution.
Here are some methods that can be used in order to achieve instant lead distribution for sales teams:

✅ Round-Robin Distribution
If you do not have well-defined criteria to distribute leads, you can make use of round-robin distribution, a feature supported by GoCRM. This method even helps you out when all leads are similar, with no difference in value or opportunity.
All you need to do is instruct the GoCRM to distribute a new deal in a round-robin fashion to a pool of selected sales rep.
✅ Business Case Distribution
Business case distribution is another method to assign leads. All you need to do is organize your sales teams based on products, how keen the customer is, and the value of the deal.
So, if a certain lead has expressed interest in the XYZ item, you can allocate it to the relevant sales rep.
✅ Location Distribution
Most companies distribute leads based on the location like zip code, area code, city, and country. This is because the sales rep often need to visit construction locations, and it is much practical to allocate a certain location to a sales rep for the best output.
Best Practices for Instant Lead Distribution
When you have a high volume of leads going through your CRM, you must find the best way to distribute them to your sales team to maximize conversions.  Follow these five best practices to move them more efficiently through your sales & marketing funnel.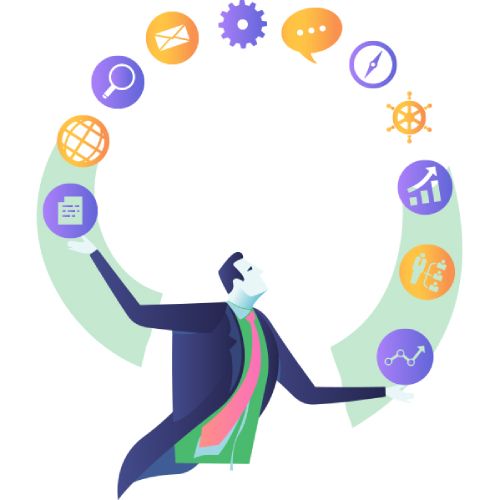 1. Omnichannel Engagement
Omnichannel engagement ensures that you nurture leads, irrespective of the channel they use to communicate with you at any given time.
For example, someone might have asked for the cost of vitrified flooring for their home construction project on call and then came in touch with you on social media or followed up on email. Omnichannel engagement ensures that all the experiences delivered here are a continuation of the previous one instead of being separate touch-points.
2. Real-Time Notification
Real-time notification is important. It lets the lead know that they are valued, and also allows you to convert them into a buyer while they are still interested. Thus, as soon as someone fills out a form on social media or on your website, your sales team must be notified instantly so that they can take it from there.
3. Intelligent Distribution
Your leads must be distributed among sales reps based on the service they are interested in, location, expertise, customer size, etc.
For instance, if you are a construction contractor, distributing a lead based on their size will ensure that they get the optimized experience. Needless to say, the way you interact with a $1M+ customer will be far different than the way you deal with a $150k customer, and it must be routed accordingly to the appropriate teams.
4. Instant Response
It is highly recommended to update a customer on their queries while they are still on your website or an email. Texting leads instantly will make way for a top-notch customer experience and ensure that your customer doesn't start exploring your competitors. If your sales reps keep busy, you might also set up auto reply text for incoming leads.
5. Integration To Your CRM
As one of the best lead distribution practices, you must add every lead to CRM for easy lead distribution. Whether the lead originates from mobile, website, social media, or email – make sure to pipe it into your CRM for effective follow-ups and easy customer engagement.
Integrating leads to your CRM is also one of the best ways to automate lead responses for a business.
💡Takeaways
You will agree that lead distribution is necessary to allocate and assign the right leads to the right sales rep. Make this entire process more effective by using an automated lead distribution system to distribute the leads in your team based on the pre-defined criteria. Request your GoCRM demo today.