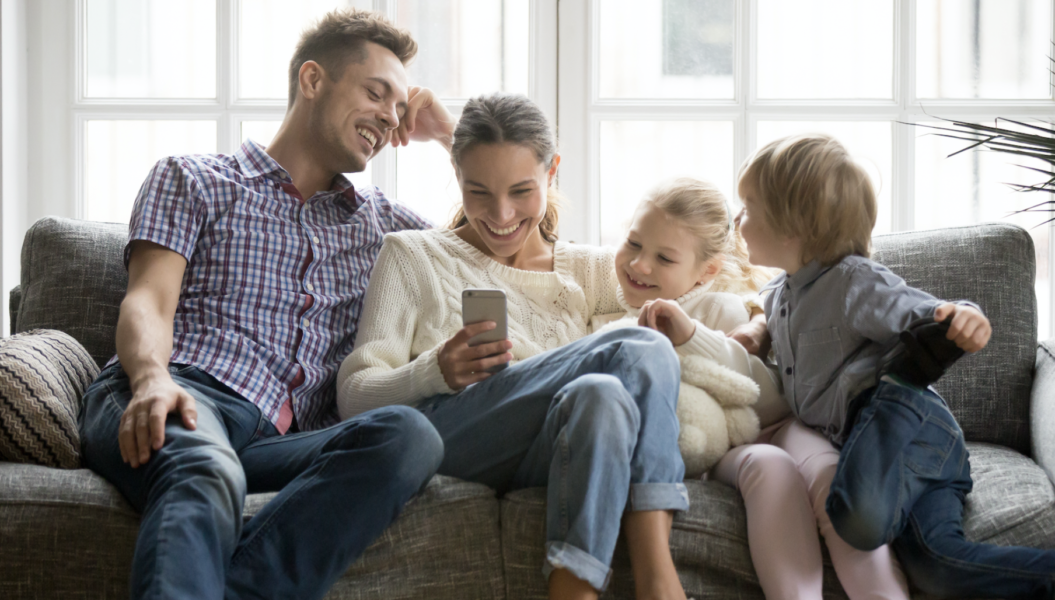 Sales and marketing automation has led to synchronized actions from different departments and teams towards different goals and targets. It has streamlined customer connect and reduced turn-around times. In automated real estate processes, text marketing for realtors has emerged as a favorite business strategy. It is quick and easy. Many clients seem to prefer it to other promotions. For the real estate industry, a CRM with text messaging has bolstered reliability and performance.
We have listed 6 benefits that a real estate text can bring to your business if used as a well-planned marketing strategy.
Reply instantly to leads with auto-responders
Online when the world sleeps? Offline when your client isn't? Missing out on leads? Many real estate agents face this dilemma at one time or another. They fail to establish an immediate response to client queries. Even well-meaning clients who express an interest in a property at the dead of the night hope to be quickly taken in. But you have just fallen into a well-deserved nap. There's trouble in river city tonight.
A delayed response from your end sends the signal that you are not sincere enough and the deal dies a premature death. Enter real estate text messaging. With suitably worded auto-responders you can now reply to client queries instantly, whether you're napping, eating, cycling, snorkeling or showing another client around.
Auto-response real estate messages to clients can be formulated in any way you like. Example:
Hi (client name), you expressed an interest in a property at (street address). What time can we get in touch with you?
When these messages reach your client's inbox the moment they click on a listing, they set the ball rolling. Auto-responders automate the first contact and close the leakage in the sales cycle. Learn how to auto reply a new lead with GoCRM.
Follow up with clients with reminders and updates
So, you've made the contact, scheduled an inspection and got busy with other customers to schedule more inspections. Your client, meanwhile, has promptly forgotten the date and has almost moved on. Get them back in the loop with follow up messages.
Hi (client name), check out these photos of the house that I want to show you tomorrow. Let me know what you think.
You might also want to try a follow-up text or email that gets sent automatically after a set period of time. Two weeks, a month or 90 days, whatever you feel is appropriate. CRM with texting features like follow-up message and reminders show your client that you are taking care of their interest at a more personal level. Learn how to automate lead re-engagement with GoCRM.
Stay connected with past clients
Texting is not meant for just prospective clients. All your new customers (and especially) your past clients deserve the courtesy of a call, text or email. A simple congratulatory message on buying their home can do wonders. You may also ask how they find the property. A little more engagement on the personal side is a good will gesture you had better take care of. Some examples below:
Hi (client name), this is (agent name) from (real estate company name). It's been a while since we worked together on selling your home on (street address). How have you and your family been?
You can also use the opportunity and ask for referrals:
If you know of anyone considering selling or buying, feel free to share my information with them. I greatly appreciate the referral.
Send messages to get client feedback so you can build a formidable repository of glowing testimonials for your company and services. These will strengthen your online presence and highlight your brand's reliability. It doesn't take long for positive news to go viral, especially among the smartphone-dependant customer base. Learn how to automate lead re-engagement with GoCRM.
Get access to basic details and preferences from clients
Another way you can use real estate text message prospecting is by asking clients to provide you with basic information. For example, whether they wish to buy, sell or rent out property. These are the texts you should send every online lead. Apart from designing personalized plans for each of these queries, the information is useful for drawing up well-segmented lists of customers with different needs. Some examples include:
Hi (client name), thanks for your interest in ABC Real Estate. Are you ready to sell or buy a home?
What's even better is that you get a centralized database to access. With real estate text message marketing working in tandem with your business acumen, there is less room for mistakes. All your scattered data – client names, phone numbers, emails, responses, schedules – is consolidated at one place, ready at your disposal. There's no need to run from mobile to desktop. Learn how to automate customer on-boarding with GoCRM.
Follow up after an Open House
Follow-up messages are usually sent after a site visit or an open house. They are also the go-to communication for checking out if clients are still interested in your listing. A simple follow up may read as follows:
Hi (client name), thanks for joining us for the Open House at (street address). Leave a message if you have any questions!
The difficult task of getting them to finally visit the site is done. What next? Drawing them even closer. You already have their phone numbers. Drop a text thanking them. It is often useful to ask about their experience or answer further queries. Composing the right message here is important since it can direct the sales flow. Learn how to create segments with GoCRM.
BONUS: Keep it social with birthday messages and holiday greetings
You can't go wrong with a warm greeting. Everyone likes to feel cherished, especially on their big, happy birthdays. Go ahead and drop the message, "Happy Birthday (client name), from all of us at ABC Realtors. A nice happy birthday realtor greeting keeps things cordial and creates a positive impact.
Extend a holiday hug with a season's greetings. Holidays are the times when families get together and a text at the right moment can trigger lead generation. Learn how to automate anniversary reminders with GoCRM.
💡Takeaways
Real estate messages to clients is the new kid on the block. Home builders are queuing up for this automated service to stay in touch with prospective customers at all times. The need for pen and paper documentation has practically been eliminated.
Through text message marketing service real estate promotions carry a high degree of transparency. Not all customers would want to connect via texts and texting is certainly not meant to be the sole marketing plan. But it remains the quickest and the most personal. Reach out if you want to take advantage of automated text marketing for your real estate business.
Ready to start with sales and marketing automation? Start your GoCRM Free trial to optimize your sales funnel and start closing more real estate sales today.