Features
Built-In Calling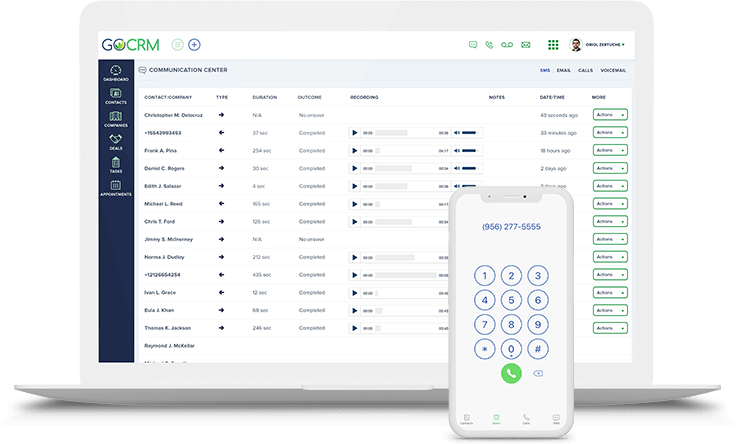 Optimize The Way Your
Sales Team Makes Calls.
Communication is key when you want to close the deal. You need to be able to reach your prospect in the way and at the time that they will respond to the best. This means not limiting your communication to only emails or only texts. Built-in calling from within GoCRM helps you stay in touch while optimizing your sales calls for maximum results.
Stay in touch with leads, know who to call when, manage your sales team's calls, and double your call volume all without leaving your CRM.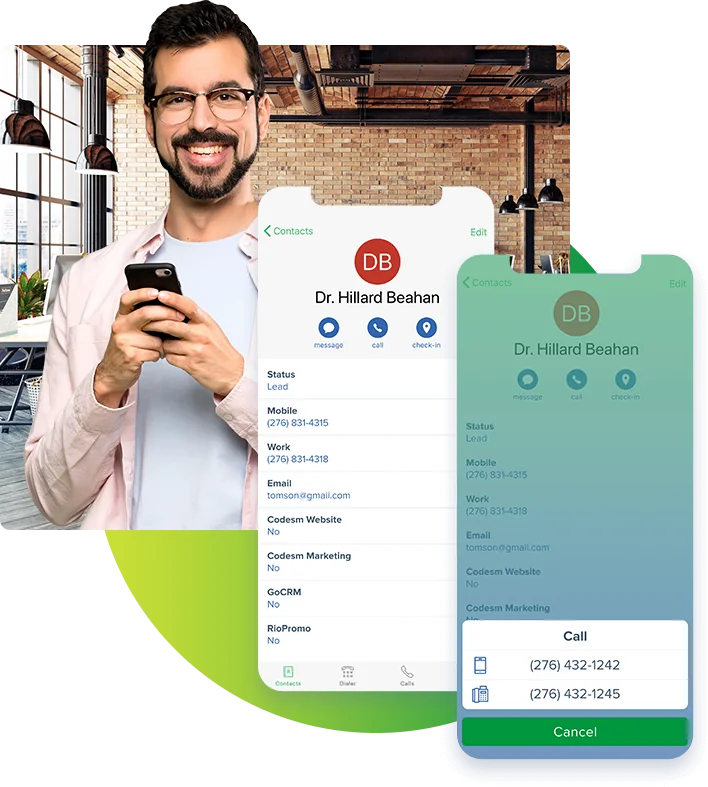 Built-In Calling
GoCRM's built-in phone system is integrated into your CRM dashboard. This means you can make calls from within the CRM system, use the CRM features to organize and prioritize calls, and assign calls to a specific person. Calls can be made either directly from a browser or from mobile phones. And to make things even better, you don't need to manually log what was discussed – the GoCRM system automatically logs and tracks all calls and even saves recordings so you're always in the loop.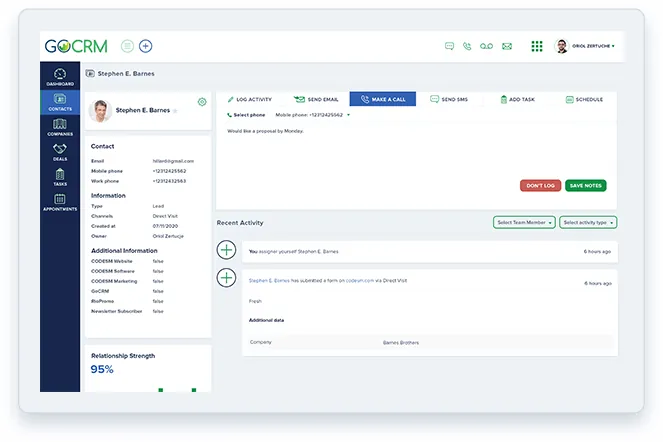 A Virtual Phone System
For Small Businesses
Our integrated virtual phone system lets your sales team make and receive calls from their laptop or smartphone and be in constant communication with leads. View caller details and customer histories before, during and after calls.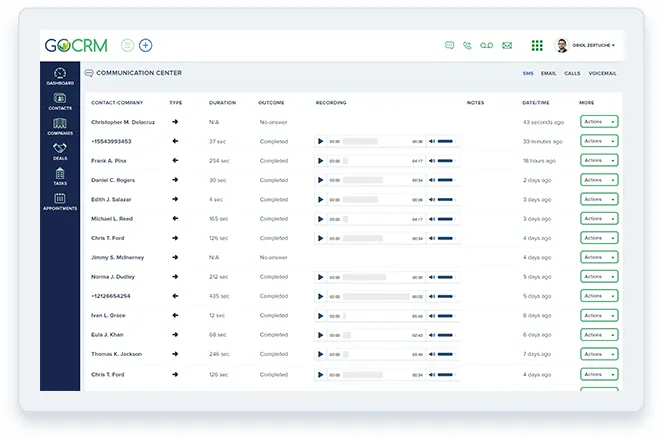 Dedicated Phone Numbers
Buy a dedicated virtual phone number to use within the GoCRM system. With local numbers available, your team can be relevant to each territory they're operating in. You can also assign numbers to different team members or territories to make it easy for clients to contact you. You own these numbers and can simply reassign them when an employee goes on break.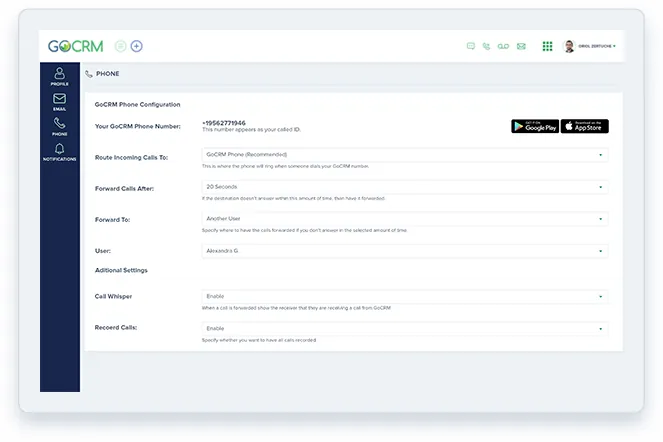 Automated Call
Recordings & Notes
Stay up to date with sales calling software at all times. Calls are recorded automatically and can be listened to from within your GoCRM timeline. Team members can also add notes during or after conversations to make sure everyone is kept in the loop.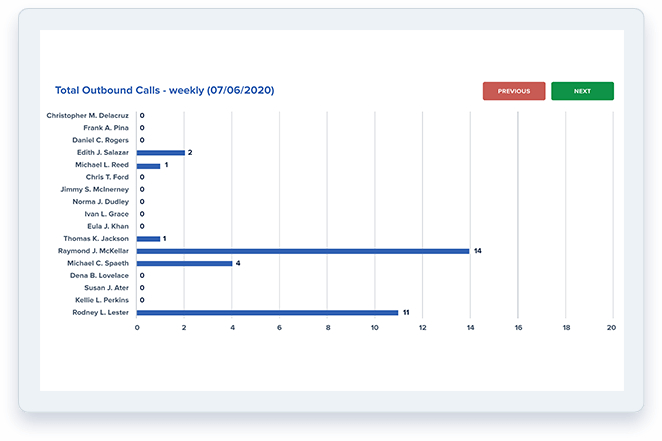 Detailed Reports
Receive regular reports on your team's calls to help manage staff performance and stay on top of tasks and your sales pipeline.
Try GoCRM Free For 30 Days
No pressure, no obligation. See GoCRM in action in your business.