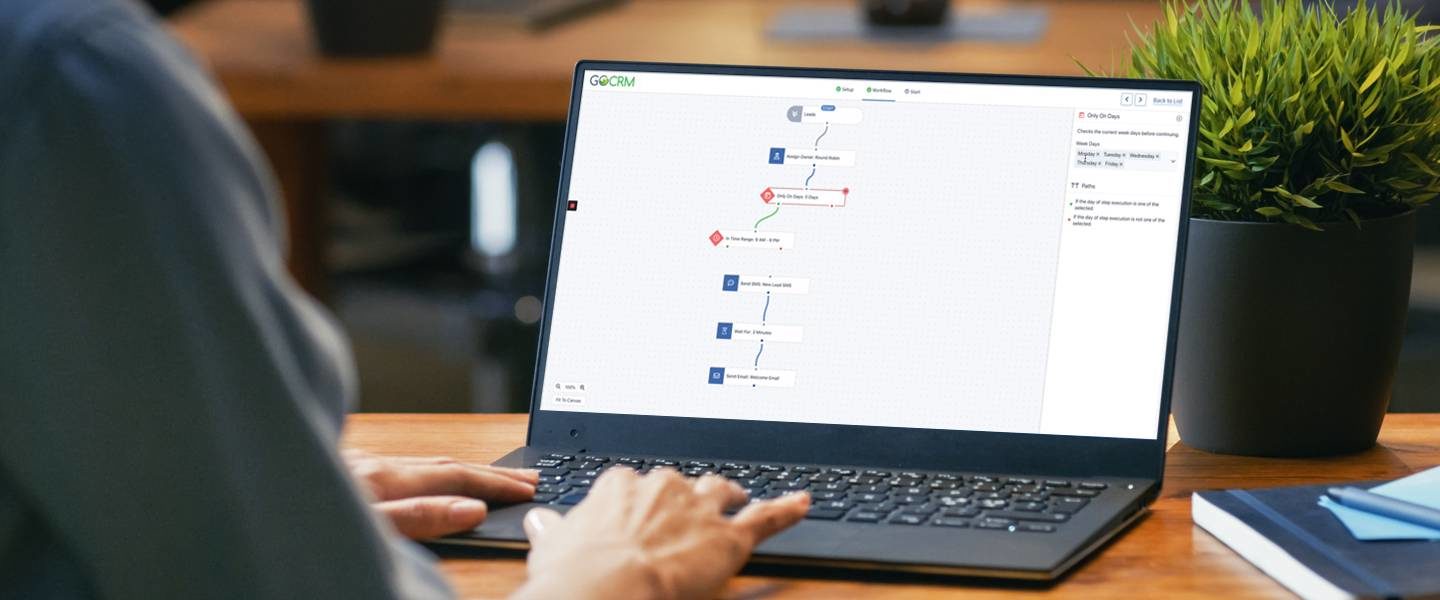 Marketing automation is a very powerful tool that can boost your marketing to a whole new level, however, unfortunately, many marketers are not using marketing automation to its full capacity and in fact, some marketers don't fully understand the term "Marketing automation" and how to get started with it.
Marketing automation is, as the term suggests, is putting marketing tasks on the autopilot. It includes all marketing channels; email, social media, texting, chat, and even your business website.
Think of all the repetitive time-consuming tasks that marketing includes and consider the possibility of having all that work done automatically, efficiently sent to the right people at the perfect times. Sounds magical?! No! That's marketing automation. Read on to learn the 5 very important and very basic automation to boost your sales and grow your business!
1.New Lead Auto-Reply
Having a salesperson on the watch for 24/7 to immediately reach out to leads is very pricy and hard to achieve, that's why setting a lead auto-reply is very essential for immediate actions and for build connections with your customers.
Studies found that there is a direct correlation between follow-up timing and conversion rates. With the auto-reply automation, you can set many important aspects such as waiting time before the reply, assigning leads to a sales member, changing status of the lead-based on "open/read" action of your message and finally to get your prospects ready to the next step in your sales to funnel.
There are many channels that you can utilize auto-reply through but the most effective ones are texting and emails. While marketing automation software can take care of sending the message to your leads, it's your task to make sure that you have set the right filters including days, hours and waiting time and putting time into crafting a catchy and personalized welcome message with a clear call to action such as scheduling a call.
2. Lead Re-engagement
Cold leads, or basically people who were interested and then stopped answering follow-ups or those who said "I will think about" and never got back to you should not be forgotten about. While your sales team might be busy with your hot leads and busy with trying to get people who signed up for a trial or a demo call into paying customers, the marketing automation software can take care of cold leads re-engagement for you.
A great marketing automation software will save you the time and auto-filter the leads for you to find the cold leads and directly creating "segment" for them.
Again, when creating the automation, timing is very important. Set the best hours that are believed to offer higher chances for your email to be read and avoid Mondays so your email doesn't get lost with the weekend backlog.
Make sure your template is personalized and that you understand the cold lead needs and aware of where they last stopped in your sales process.
3. Customer On-Boarding
Congratulation on winning the deal and converting your lead into a customer! Now real work starts. That's right! The real first impression that customers take about your business is your on-boarding process and your customer service with no marketing or sales fancy phrases anymore. It's now your business talking for itself.
Using automation is critical to make these first moments of your customers interacting with your business fun, interesting, and worthy of their time and money.
Create a workflow with a lovely welcoming process that offers clear instructions of all steps they need to be aware of and will face. Be a step ahead of them and guide them with all necessary video/article tutorials to make the most out of your service/software.
Using automation to take care of all accounts and invoicing related topics is also very important to save your time and make sure nothing slips.
Don't forget about checking on your customers regularly and make sure they are happy with everything and willing to continue. Customer onboarding is your customer's first experience that really counts. If you get it right, you will reduce churn and even win yourself great reviews that will help you bring in future business.
4. Internal team-cooperation automation "Assigning Leads"
One essential aspect to lead a successful business is to have everything organized and in the right place. Automation can be used to internally help your team boost their performance and not just with your leads and customers.
Creating a workflow for your team to be on top of their tasks, assigning them leads and filtering leads for them based on location, available hours or leads score. All this and more can be done through automation with triggering reminders and setting tasks to make sure your team is not missing in any detail and making the most out of their time.
5. Birthdays and Anniversaries
Let's face it, this automation will be easily figured out by your customers, but it will still leave a smile on their face. It brings a friendly touch and it reminds churned customers of your business. You might want to use this Birthday wish or Anniversary celebration to add a call to action such as check our new updates, or by offering a promo code to enjoy a discount or an extended membership.
There are thousands of possibilities to utilize marketing automation to best serve your business needs and your goals, but you want to always make sure you got "first-things-first" and starting right with basics must-have automation that will help you get your business running successfully and growing immensely. Are you ready to automate your business? Sign-up for your GoCRM Free trial and join our Automations beta today!