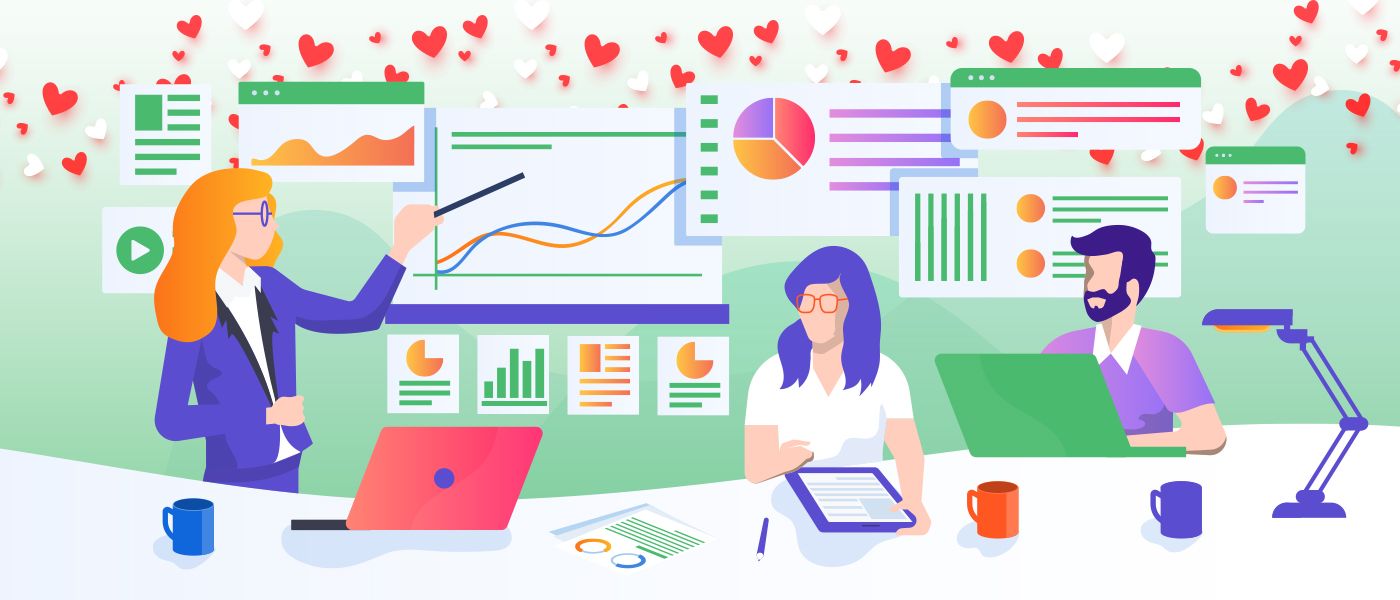 With Valentine's Day quickly approaching, it's time to think about your relationship… with your CRM. For most businesses, things can be a little rocky. Complex processes, inconsistent data, and busy sales and marketing teams can quickly relegate a CRM to the back burner.
All is not lost, however. You can rekindle the love between your sales and marketing teams and your CRM. Here's how.
💘 Make it easier to access accurate data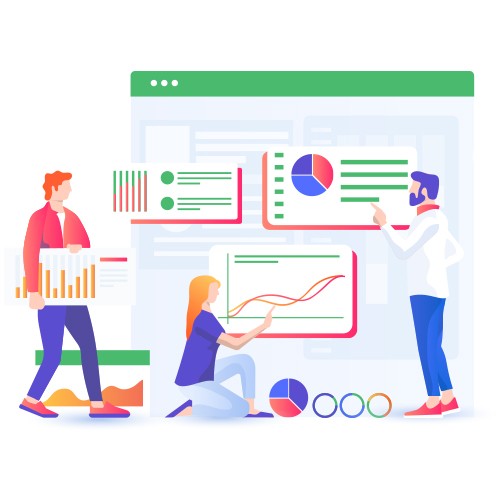 Trust is the foundation of any healthy relationship. Your sales and marketing teams want to believe that their CRM is giving them the right information on leads and customers, but if your platform has provided inaccurate, duplicated, and confusing data in the past, that trust will need to be rebuilt.
You can take time cleaning up the data in your CRM by deleting duplicates and ensuring that team members enter data in a consistent manner.
However, the best way to restore confidence in your CRM is to use a platform that automatically imports real-time data on every contact.
Here at GoCRM, our system integrates with hundreds of platforms and imports all relevant data into a central database. That means that with less effort your teams enjoy access to accurate, updated information they can rely on.
No more manual updates. No more juggling data spread across multiple apps. Your team won't even have to write down the information gathered in their phone conversations. GoCRM's cloud-based VOIP system will record and import phone calls, too.
Give your team the gift of an accurate CRM (that doesn't require constant manual updates, no less!) and watch their love for their CRM blossom anew.
💘 Make it easier to use that data
In order to help your sales and marketing teams fall in love with your CRM, you're going to need to speak their love languages: Analytics and Results.
Your marketing team uses information about how people respond to each campaign to determine which campaigns are most profitable and effective for each target audience. Your sales team uses data to tailor messages and strategies to each lead so they move smoothly through the sales funnel to a conversion.
If their CRM can make it easy to access and use that data, then they're going to feel the love. How can you ensure that your CRM provides relevant marketing and sales analytics?
Find a CRM that automatically tracks data for every lead. The GoCRM platform is capable of analyzing everything from the origin of a lead to the actions they take with your business to the relative effect each interaction had on their decision to convert.
Using dynamic number insertion that assigns a different phone number to each marketing campaign, GoCRM can even track the origins of leads who call your business instead of contacting you online.
With real-time analytics at their fingertips, your sales and marketing teams can easily track all the important metrics that tell them
How each marketing campaign worked
How effective each sales interaction was
How each target audience responds best
How to get the most out of every marketing dollar
How to approach communications with each lead
How to close more sales
Which efforts had the biggest ROI
And more
💘 Demonstrate the CRM's usefulness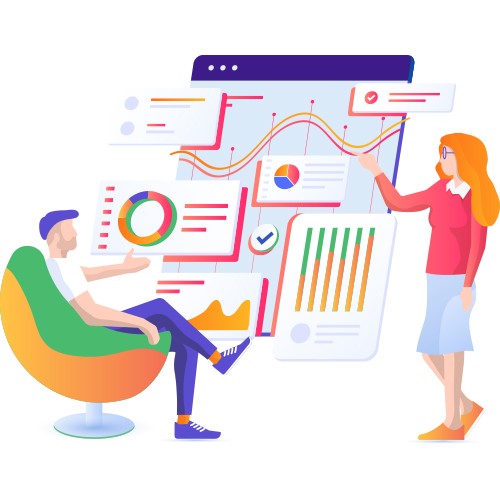 Your sales and marketing teams may not love the idea of a customer relationship management software, but they will love seeing what it can do for them.
Convince your teams to fall in love with your CRM by showing them how the CRM can transform their work.
With the right CRM, you can help your teams accomplish some of the following tasks:
Increase leads
Increase sales
Boost ROI
Shorten time to lead
Reduce time to conversion
Improve marketing efficiency
Save money and time
Streamline business processes
And More
Let your team start imagining what's possible with an accurate, comprehensive, and intelligent CRM, and watch them fall in love.
💘 Reduce manual tasks with automation
Work smarter, not harder, with a CRM that uses automation to save your sales and marketing teams time and effort.
With GoCRM, you access automated workflows, email drip campaigns, data imports from hundreds of apps, phone call recordings, and more.
Use these automated features to connect with and nurture more leads with less effort. For example, create an automated on-boarding process for new clients or a workflow that targets cold leads.
Nurture leads by automatically providing resources, or trigger an automated email every time a lead submits an online form.
When your sales and marketing teams see your CRM putting as much effort into the relationship as they are, they'll begin to appreciate everything the platform can do for them.
💘 Provide ample training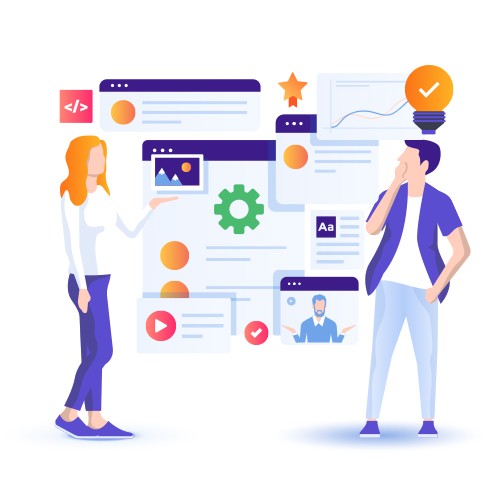 A team that doesn't know how to use the CRM will never truly love their CRM. With busy schedules, your sales and marketing staff won't want to take the time to figure out a confusing platform.
Make it easier for them to use your CRM with ample training (and an intuitive platform). That means you'll want to choose a CRM that offers the following features for getting to know the platform:
Multiple training sessions
Integration with your current processes and best practices
Gradual introduction of relevant features
Ongoing support for questions and problems
Don't forget to choose a CRM that offers a free demo and/or a free trial. Having the chance to take the CRM out on a few dates before committing can ensure that the platform you choose is the one for you.
💘 Provide incentives for using the CRM
If your sales and marketing teams aren't ready to commit to your CRM quite yet, you may need to woo them with more than just the platform's coolest features.
Offering incentives for using the CRM can be an easy way to encourage engagement with your platform until your teams can start seeing exactly how much of a difference the right CRM can make in their day-to-day work.
Choose an incentive that will truly motivate your teams. Try offering vacation days, bonuses, or a team meal for consistent use of the CRM.
Don't forget: When your team experiences success and milestones thanks to the CRM, make sure to celebrate those achievements. Recognizing the impact your CRM is having can make your team excited about continuing the relationship.
💘 Choose the right CRM
Falling in love with a CRM means finding the platform that is right for you. Take a few CRMs out on a first date and only go deeper with the platforms that click during the demo or the first conversation.
Most importantly, look for a CRM that meets your business needs and can be customized to your business practices.
GoCRM might just be the match made in heaven you are looking for. By offering you and your sales and marketing teams the support they need to work smarter, not harder, GoCRM makes it easy to enhance lead management, from lead generation, lead nurturing, and lead conversions.
💡 Takeaways
If you are looking to reignite love for your CRM, then consider choosing GoCRM. Contact us today to get a free demo and start the process of helping your sales and marketing teams love your CRM again.