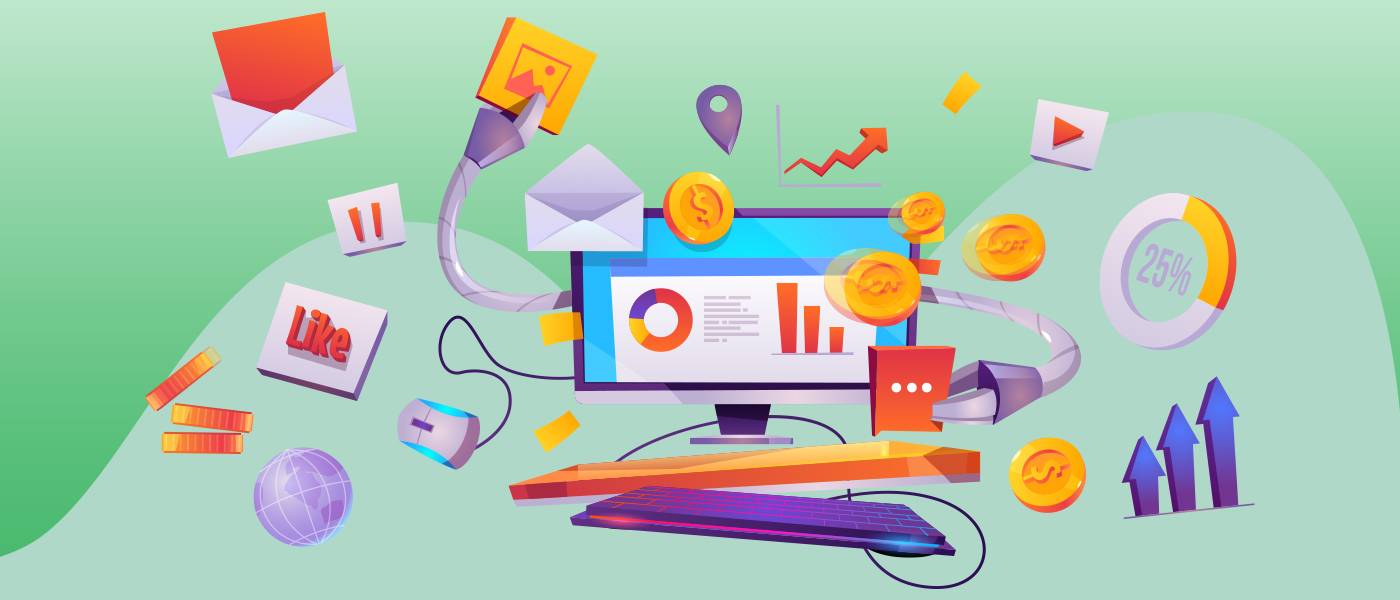 To grow your sales, you need to increase your leads and streamline your lead nurturing process. However, limited time and resources make it difficult for busy sales teams to take the steps necessary to generate more leads.
That is where automation through a customer relationship management platform like GoCRM can help. Here is a look at how you can work smarter, not harder, with automated lead generation through GoCRM.
Email Marketing/Drip Campaigns
Among the convenient marketing automations you can use with your CRM are automated emails. With a high open-rate compared to other forms of marketing, and a high ROI ($42 earned for every $1 spent [PDF]), email marketing is a smart way to communicate with potential customers and generate new leads.
Through your CRM, you can generate email-based drip campaigns or one-time emails based on your audience's preferences and actions. Have the CRM send out pre-written emails when consumers sign up for content from your website, submit a form, stop communicating, subscribe to your email list, complete a purchase, abandon a cart, and more.
The best part about automated emails through GoCRM is that they come from the personal email address of one of your team members and personalized to the recipient's name in the database.
Recipients feel recognized when they read your personalized email. As soon as a recipient responds to the email, the system pauses the automation and allows your team member to take over the conversation.
With personalized emails automatically generated by your CRM, you can begin earning leads through emails without taking time away from your busy sales team.
Lead Generation Workflows
Automation isn't restricted to emails. You can use automation to complete any lead generation processes that your sales team does not have the time to carry out manually.
With GoCRM, for example, you can create customized workflows that follow the best practices and preferences of your business when generating and interacting with leads.
Consider the possibilities of automating the following tasks:
Auto replies
Cold lead re-engagement
Retargeting campaigns
Customer re-engagement
Form submission follow-ups
Lead responses for a business
Anniversary reminders
Create a workflow in GoCRM that includes emails, text messages, and phone calls over a set period. Then, create the email and text message templates that go with the workflow.
The system will implement the workflow for your chosen target audience, and you can enjoy seeing the leads come in without adding additional work to your lead generation efforts.
SMS Marketing Automation Strategy
The open rate of text messages is as much as 98 percent, making SMS marketing automation an effective way to earn leads while minimizing your sales teams' effort.
SMS marketing automation usually works best when integrated into a workflow. For example, a new customer messaging workflow can go something like this: Once a deal is won, your sales team calls the customer, sends a welcome email or SMS, waits a few days before sending a service check-up SMS, and then waits for another few days to send a review request via email or SMS.
Through GoCRM, you can send these text messages from one of your team members' phone number. As a result, leads can respond directly to the sales agent and receive a personal response from them.
Personalized and relevant automated text messages encourage responses from potential customers that allow your sales team to obtain and nurture leads.
Automated Lead Qualification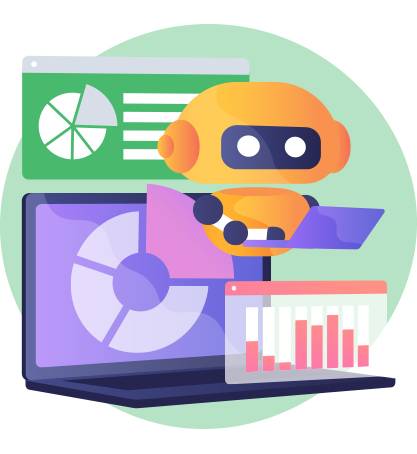 Not every lead is equal. Time spent chasing a lead who isn't ready to commit to a purchase is time wasted.
Automated lead qualification can save your sales team's time while ensuring that every hot lead is immediately funneled to the appropriate team member.
GoCRM can use a lead's actions to qualify them and then respond to them appropriately. For example, you can implement a workflow that engages people who submit a form on your website.
If, at the end of that workflow, the lead has not yet responded, the system can automatically qualify them as a cold lead.
You can then use a cold lead automated workflow to try to re-engage them periodically (e.g. Every 6 months or a year), but your sales team does not need to spend time personally following up with the cold lead.
In order to ensure that leads meet your criteria for qualification, you can customize how the system classifies leads. Through customized, automated lead qualification, you can ensure that your sales team only deals with the most promising leads.
Marketing Automation and Call Tracking
Among the most effective ways to automate marketing and earn leads is what is called lead-to-call automation. This term refers to the process of using automation to create phone calls to potential leads.
Through GoCRM, for example, you can add phone calls into your automated workflows. The system will schedule the phone call in the appropriate sales representative calendar and automatically send a notification to the sales rep about the upcoming task.
Our cloud-based VOIP system allows your sales team to use an app that automatically logs phone calls. Recorded phone calls are added to the central database, where they serve as an essential piece of information about your leads.
One of the best parts of this system is your sales reps' ability to make phone calls from any personal device at any time, from anywhere. That kind of flexibility makes it easier to create and nurture leads while your sales team is on the go.
💡 Takeaways
A full-funnel CRM like GoCRM allows you to save time and sell more by automating many aspects of the lead generation process. By creating email marketing campaigns, lead generation workflows, SMS marketing strategies, automated lead qualification, and call tracking, you can save time and ease the burden on your sales team while dramatically improving your lead generation efficiency.
Call today for a free demo to see how GoCRM can help improve your lead generation processes and turn your team into a powerful sales force.