Marketing Automation
Marketing Automation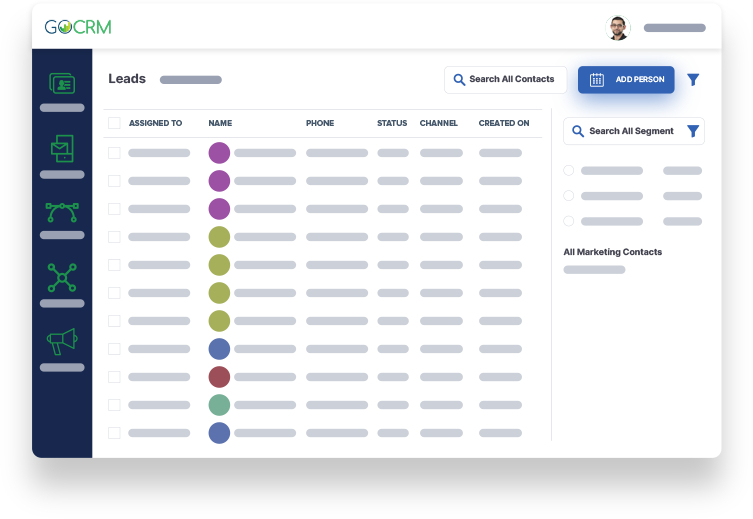 Save Time. Sell More.
Maximize communication channels and leverage fully automated business processes to spend less time converting more leads into paying customers. GoCRM combines CRM features with unmatched customization and automation capabilities to help you build campaigns that work.
GoCRM lets you do more than just text your customer, it also lets you automate messages or send standardized templates. It simplifies the task of tracking all text communications, so you never miss an important response or follow up.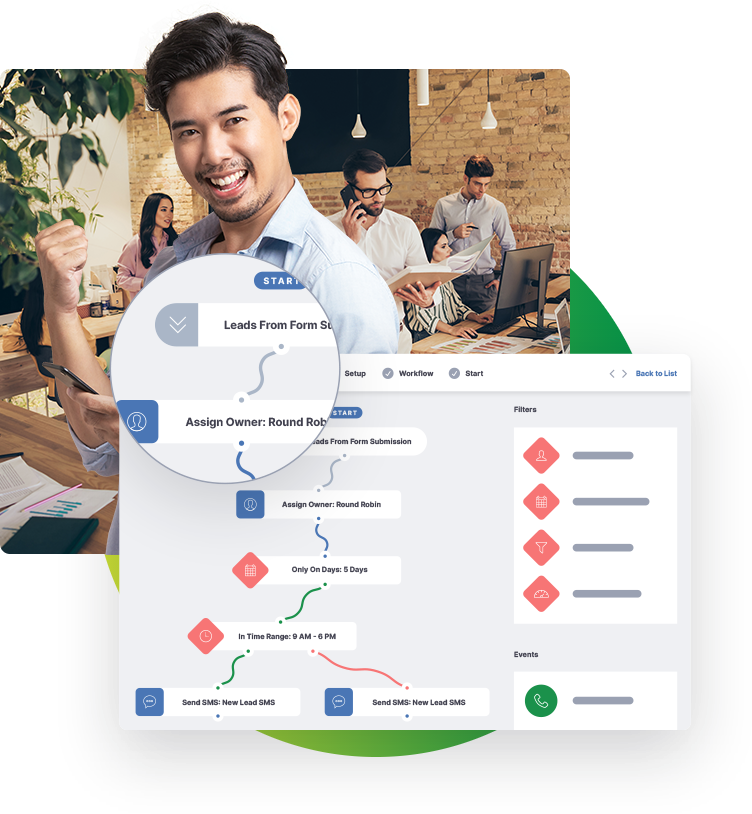 Reach the Right People
at the Right Time
With built-in email marketing automation and advanced segmentation features, you can build personal and lasting connections with your customers.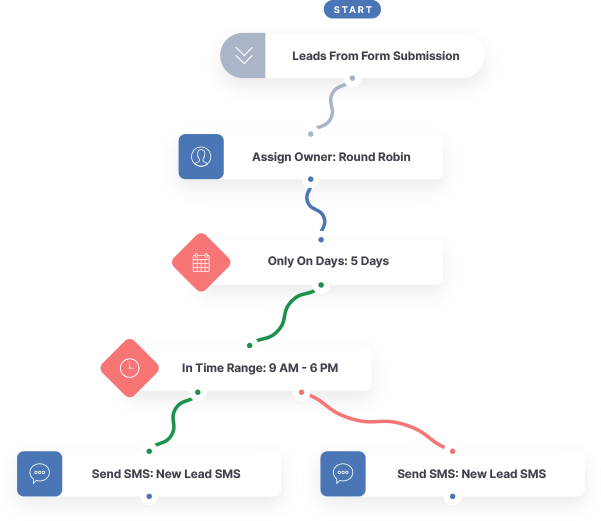 Create Customer Journeys That Convert New Leads
GoCRM works efficiently in the background to save you time and money. The system automates repetitive tasks and delivers personalized communications across channels, from emails to texts. Craft the perfect journeys to create new customers with less effort.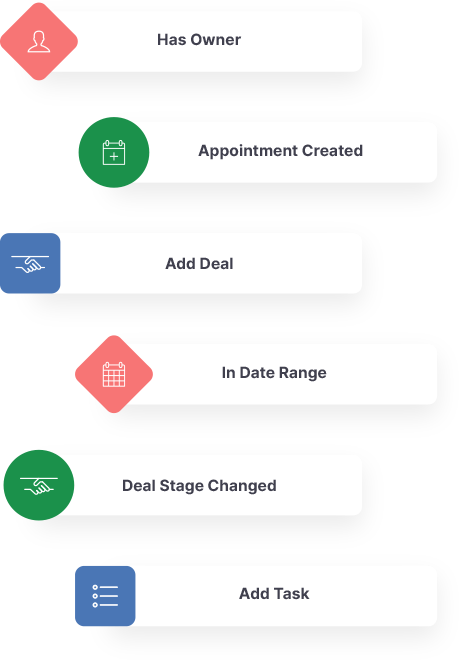 Set the Rules & Visualize
Use the GoCRM system to create custom lists of contacts, called segments, that define your ideal contacts. Create personalized, 3D workflows utilizing filters, actions, and events. The drag and drop interface makes creating rather complex automation trees very easy.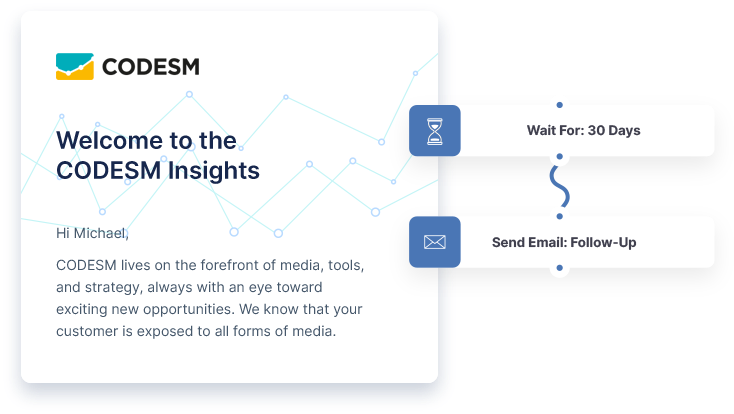 Reach the Right People
Precisely When They
Want to be Reached
Utilize filters to create custom campaigns based on the day and the time that work best for reaching your leads. Tailor messages based on these filters. Because the system sends the messages on behalf of your sales force, they are always personalized, and the system will pause automation when the lead responds.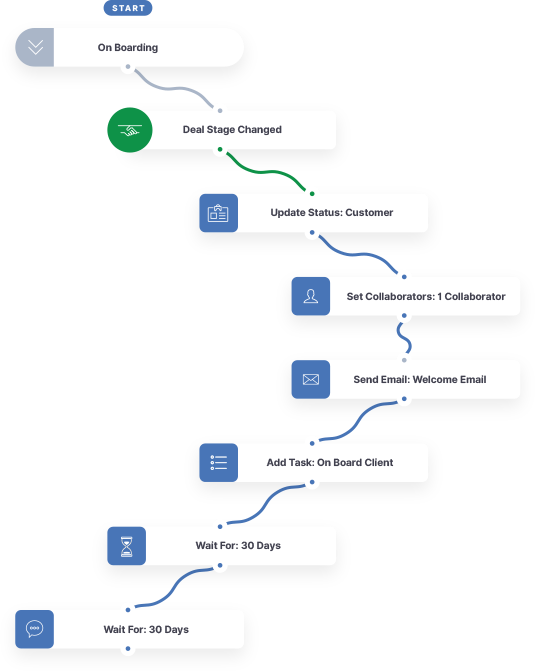 Automate Dozens of
Tasks Beyond Just Email
Automate beyond email. Whether it's a customer onboarding process, a workflow after an appointment is made, or segmenting contacts, these tasks make it easier, and less time consuming to build the campaigns you desire.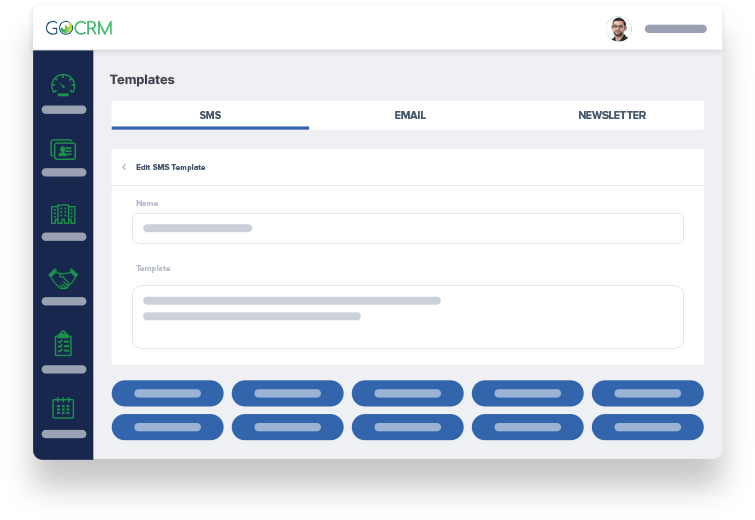 Send Personalized and
Relevant Emails & Text
Messages
All emails and text messages are sent from the lead owner's personal VOIP number or integrated email address. As a result, customers can reply directly to the automated message, reach the assigned sales rep,
and seamlessly continue the conversation.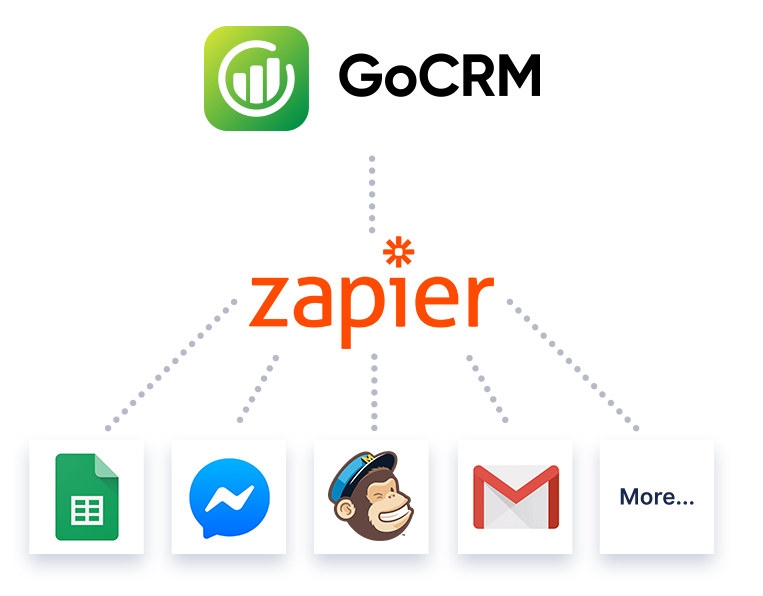 Integrate With Hundreds
of Popular Apps
Zapier expands your automations and integrates with other tools. Achieve unmatched capabilities iwth app integrations that add customized functionality to your GoCRM account.
Jump-start Your Marketing Automation
With Over 30 Ready-made Templates
Use prebuilt, powerful automation templates to welcome, win back, retarget, and engage
your customers. Tech-tested, marketing-approved, and loved by thousands of customers.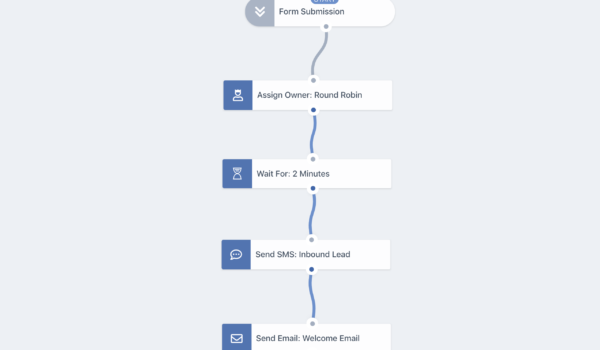 The right autoresponder can go a long way in terms of connecting you to your users.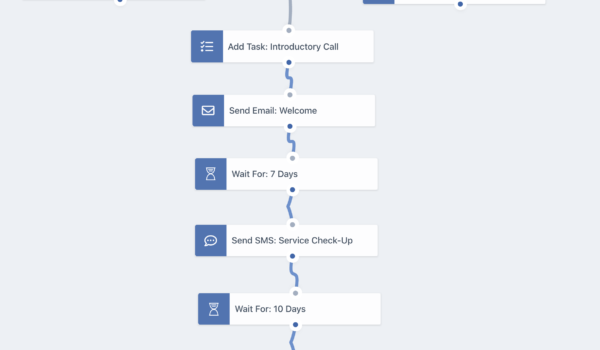 Make sure the process is a smooth one by creating a new customer workflow in GoCRM to automatically manage the needs of your new clients.
Reel In More Revenue With Automated Follow Up
Responding to leads within the first few minutes increases means a 900% increase in contact rates.
Let's show you a typical campaign in action with SMS, Email & Voicemail follow-up. Fill in your details below.