Multi-Channel Attribution
Track every lead from inquiry to conversion to reduce marketing waste and increase revenue.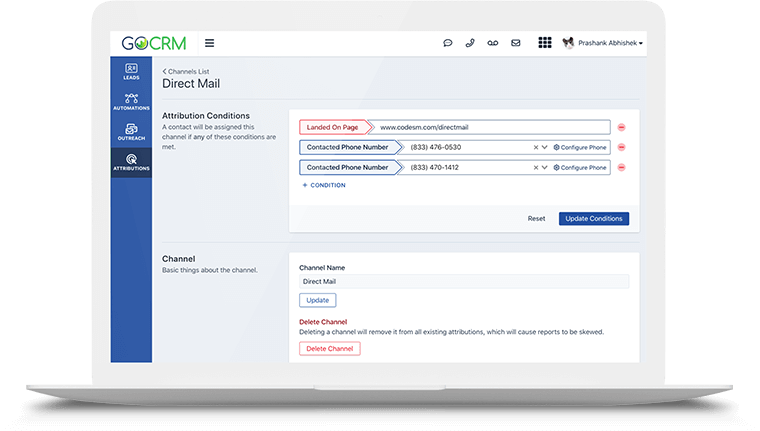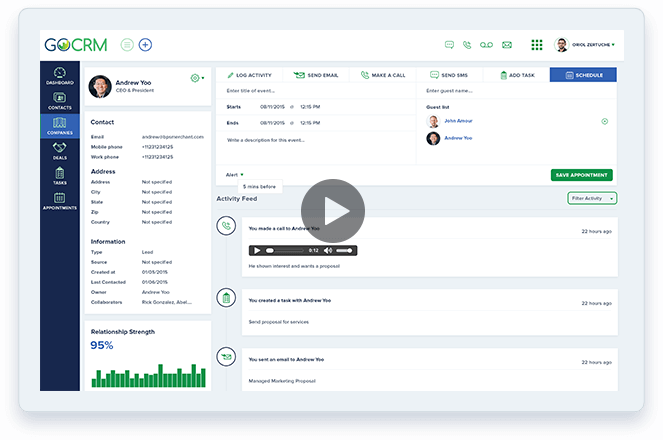 Gain Control of Your Marketing
If you can measure it, you can manage it. Precise, accurate tracking of every lead's origin and activity lets you break down marketing performance by campaign. Find out what is working and what isn't. Then, use that data to focus on the marketing that gets you results, and stop wasting money on campaigns that underperform. Want to earn more leads, more conversions, and greater ROI without spending more money? Use our multi-channel attribution tools to gain the marketing transparency and control you need.
Track Leads Across Channels & Campaigns
Effective marketing uses multiple channels (e.g. Radio, magazines, email, social media ads, SEO blogs) and campaigns to attract leads. But, when a lead shows up, do you know which channel, and which campaign, sent them? You might run multiple marketing campaigns on one channel, or use multiple channels in one marketing campaign. Accurate tracking can be difficult. GoCRM has the tools you need to track your leads across every channel and campaign. Know where your leads originated, credit them to the correct channel and campaign, and gain actionable insight into your marketing performance.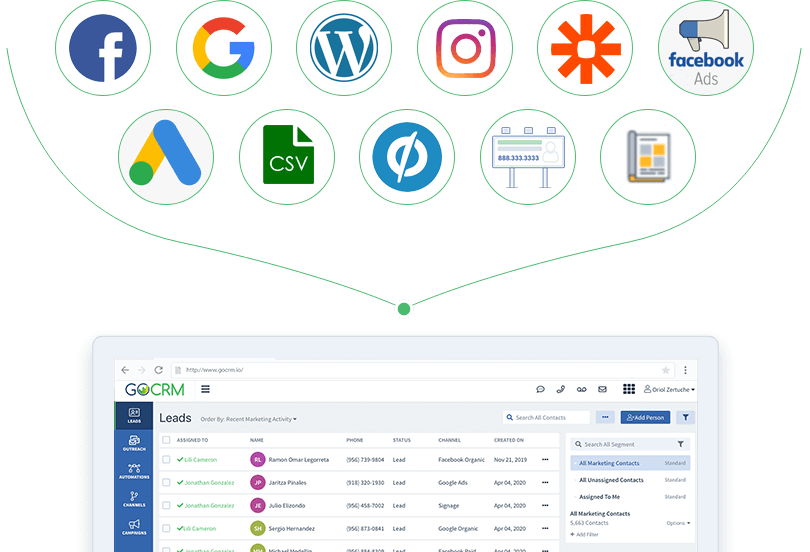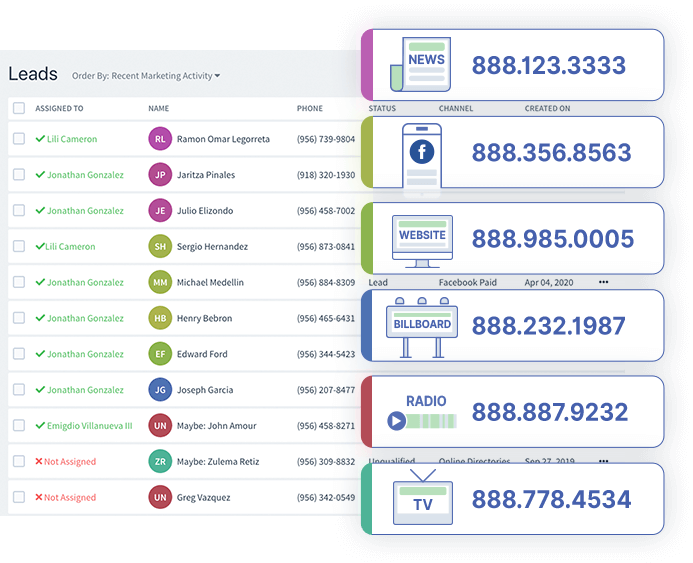 Call & SMS Tracking
Easily link phone calls and texts to specific ads and marketing campaigns. GoCRM helps you detect leads by assigning different phone numbers to each ad. For example, a radio ad would use one phone number, and a billboard ad would use another. When a lead uses one of these numbers to contact you, you know which ad drove them to engage with your business.
Use this information to gain in-depth data on every person who calls your business, understand which campaigns are working, and gain insight into how to adjust your marketing strategies for improved capturing and conversion of leads. Marketing transparency for every lead and campaign is now at your fingertips.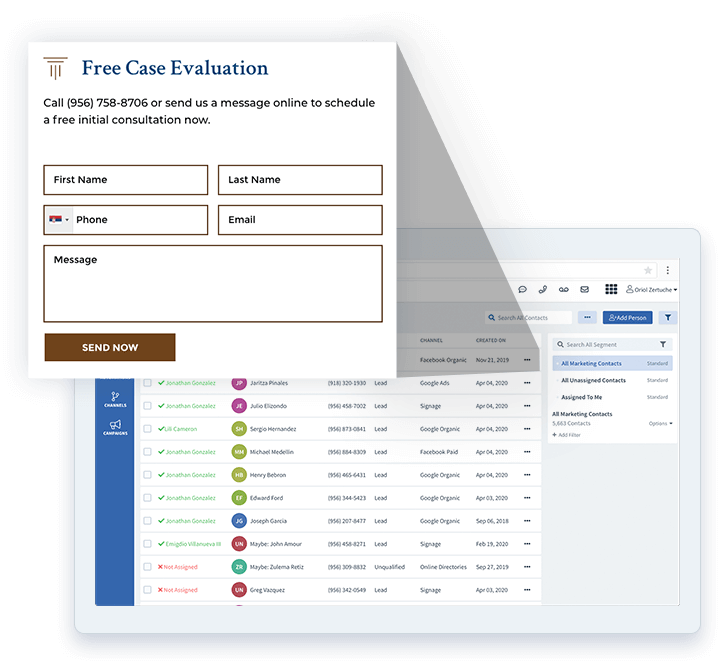 Website Form Tracking
Follow every form submission and where the lead originated from with our website form tracking. GoCRM provides you with a snippet that embeds on your website and monitors every form. You can view all the data associated with the form submission, including: Page URL, Referrer URL, Landing Page URL, UTM source, medium, and campaign. Together, this data gives you a clear picture of how the lead behaved on your site so you can accurately evaluate campaign and channel effectiveness.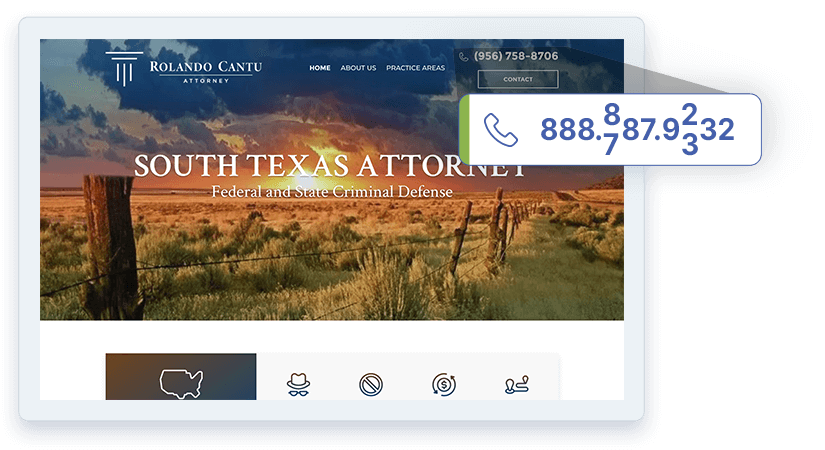 Dynamic Number Insertion
Do more than assign individual numbers to individual channel & campaigns. Dynamically assign unique phone numbers to each website session depending on the source of the visit to the page.  For example your visitors may see a different phone number depending wether they came from Google or Facebook, the moment they make a phone call that source will be assigned to them, and the full call will be recorded.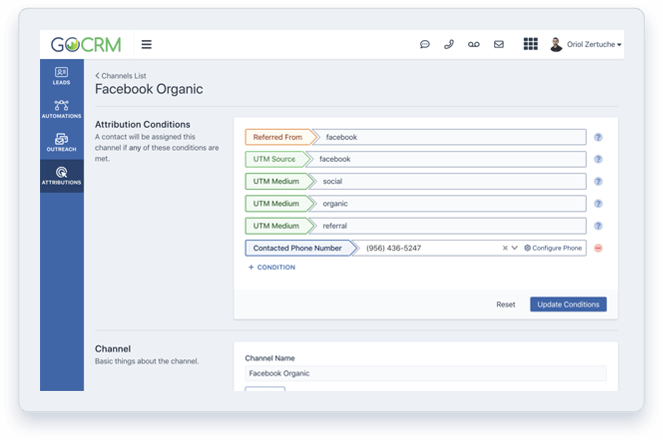 Custom Attribution Rules
Customize the rules that govern which sources are attributed to which campaigns and channels. For example, set the URLs and phone numbers that are associated with each campaign so you can accurately assign each lead to the correct campaign and channel. Automated, accurate rules allow you to measure the performance of each campaign and see the lead journey from end to end.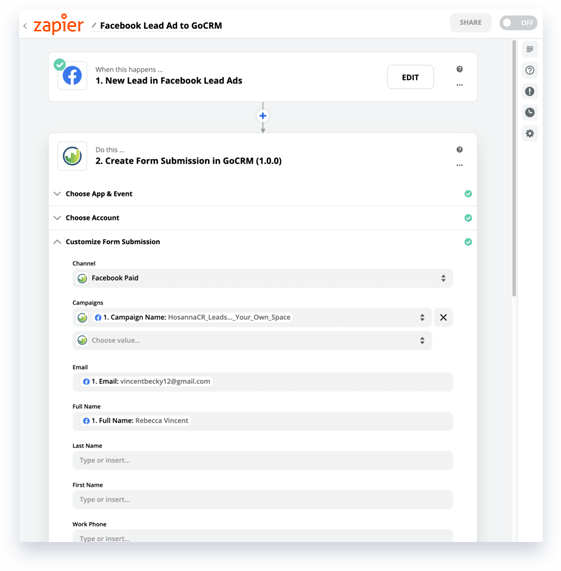 Third-Party Lead Tracking
GoCRM uses Zapier integration to capture all information available on a lead to pre-fill forms with accurate data and capture all third-party forms. Integrating sources from a third-party cuts down on lost leads and data and provides a comprehensive picture of your marketing campaigns' performance and lead journeys.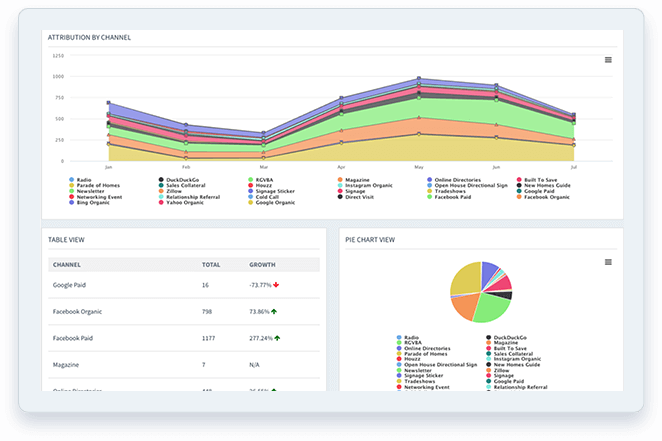 Increase Speed to Lead
Once you have all your lead information in your database, you can close the gap between a lead coming in and you reaching out with automated engagement workflows. Set up one to engage a lead after a form submission, another one to re-engage cold leads, and a third to onboard new customers. By generating automatic messages and workflows, you can stay in touch with leads and keep any lead from falling through the crack. From accurately attributing your leads to the right campaigns and channels, tracking campaign and channel effectiveness, and following every lead from inquiry to conversion, you can cut down on wasted marketing dollars and maximize your ROI across your entire marketing campaign.

"We understand that growing businesses have growing needs, which is why
we developed a scalable platform that grows as your business does. As a
business owner myself, my aim is to provide a CRM that not only significantly streamlines communication but also delivers the sales ROI that business
owners deserve to see."
Oriol Zertuche
CEO/CODESM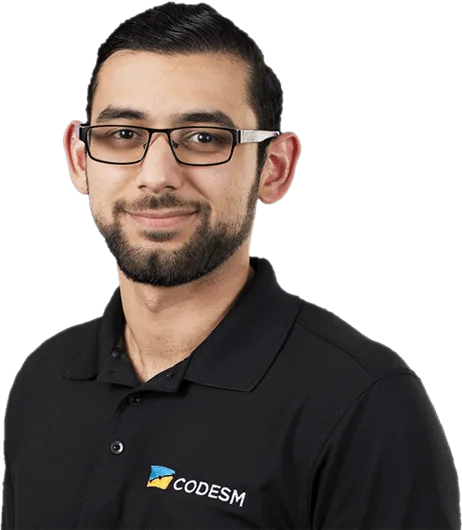 Transform Your Team Into A Powerful Sales Force
Leverage the latest advanced tools and innovative features at a fraction of the cost.
Marketing
Call Tracking
Campaign & Channel Tracking
Drag & Drop Newsletter Builder
Dynamic Number Insertion
Email Automation
Lead Distribution
Marketing ROI Reports
Task Automation
Text Message Automation
Website Form Integration
Sales
Appointment Calendar
Contact & Company Management
Custom Fields, Stages, & Statuses
Deal Pipeline
GPS Check-In
iPhone & Android App
Import & Export CSV
Local Numbers
Phone System
Reports
Text Messaging
Templates
Tasks Manager
Voicemail
2 Way Email Sync
And so much more, we ran out of space!
Track Your Marketing Return of Investment
Powerful Features & Remarkable Value In A Cost-Effective Package.