Features
Marketing Attribution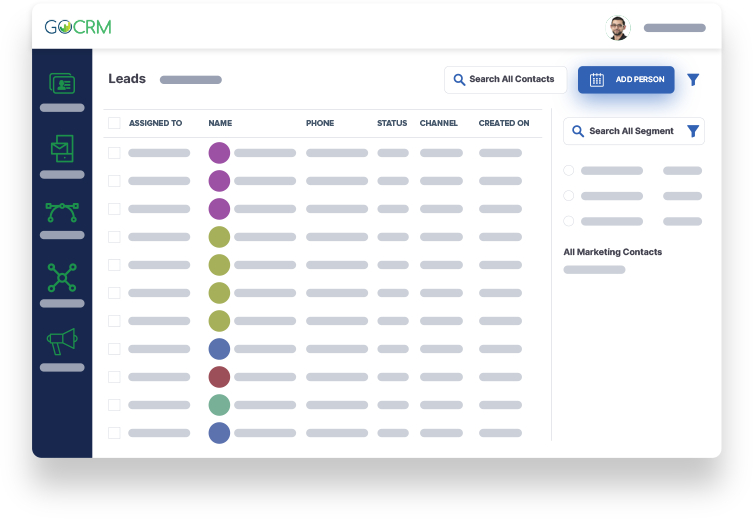 Take The Guesswork
Out Of Conversions
Track every lead from multiple channels to increase revenue and optimize the lead cycle.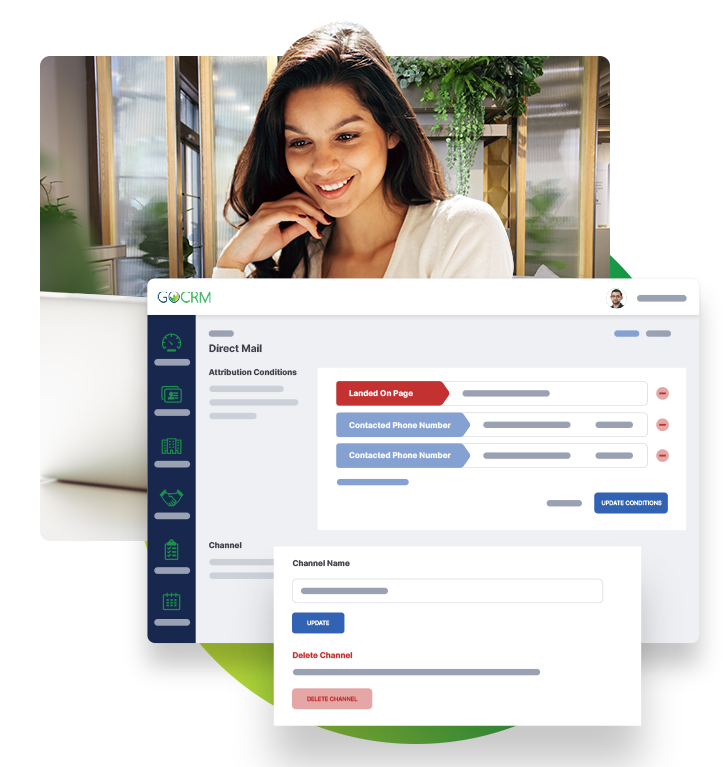 Track Leads Across
Channels & Campaigns
When you use multiple channels and campaigns to attract leads, it is crucial to have a data-driven understanding of each marketing channel's user lifetime value and overall conversions. GoCRM gives you greater control of your marketing performance with the precise tracking of marketing performance by campaign, channel, touchpoints, and more.
This empowers you to leverage the data to do more of what works and eliminate what doesn't. With our multichannel attribution features, you can identify the most powerful methods for generating and converting high-quality leads across the entire lifecycle.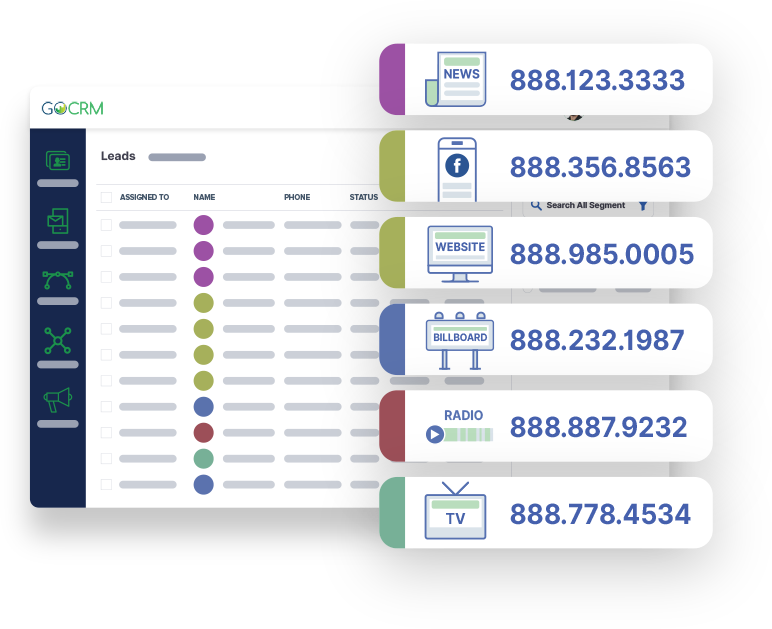 Call & SMS Tracking
Link phone calls and texts to the exact ad or campaign they came from for ultimate marketing transparency. GoCRM assigns different Voice over IP (VoIP) numbers to specific ads – for example, a radio ad uses one number while a billboard uses another. This way, you can tell where a lead came from based on the number they use to contact you. All calls still come to you directly, except now you are able to see which campaigns or channels perform better than others.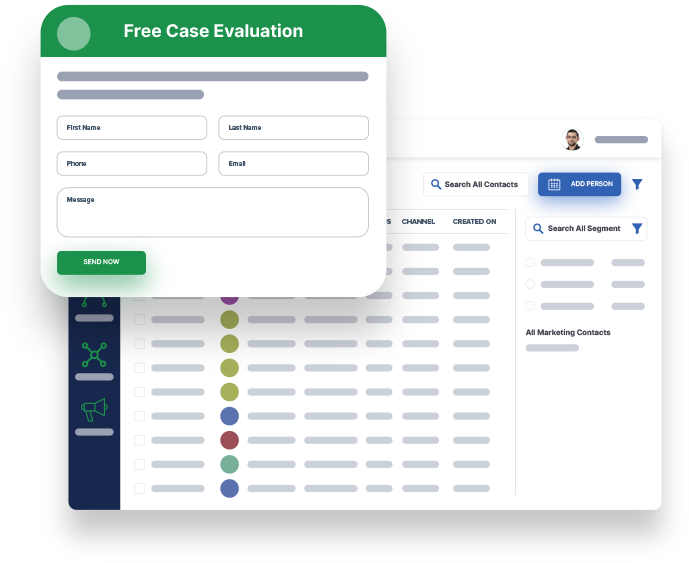 Website Form and Call
Tracking
Turn each form submission into actionable insights. The Website Form Tracking feature collects information on what visitors do when they land on your site and how they got there in the first place. By embedding a snippet of text on your website, GoCRM can help you gather information on Page URL, Referrer URL, Landing Page URL, UTM Source (where the traffic comes from, like Facebook), UTM Medium (the kind of traffic, like paid or unpaid), and UTM Campaign (the campaign that resulted in the traffic.) This kind of granular tracking can also be used to measure how specific offers or products compare to each other.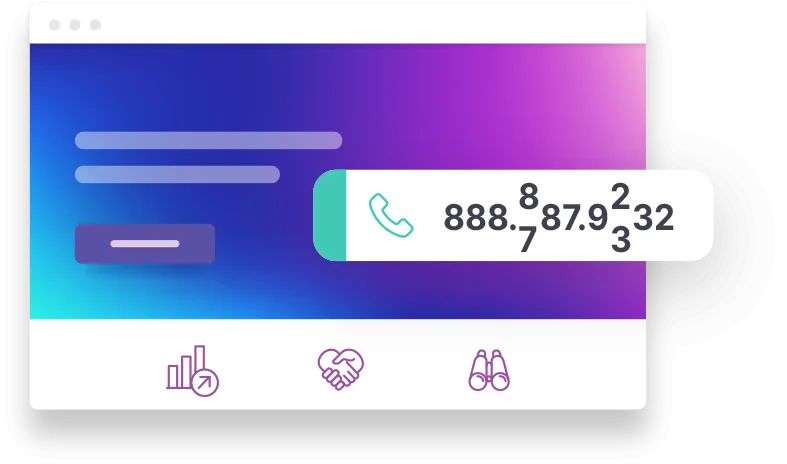 Dynamic Number Insection
Utilize filters to create custom campaigns based on the day and the time that work best for reaching your leads. Tailor messages based on these filters. Because the system sends the messages on behalf of your sales force, they are always personalized, and the system will pause automation when the lead responds..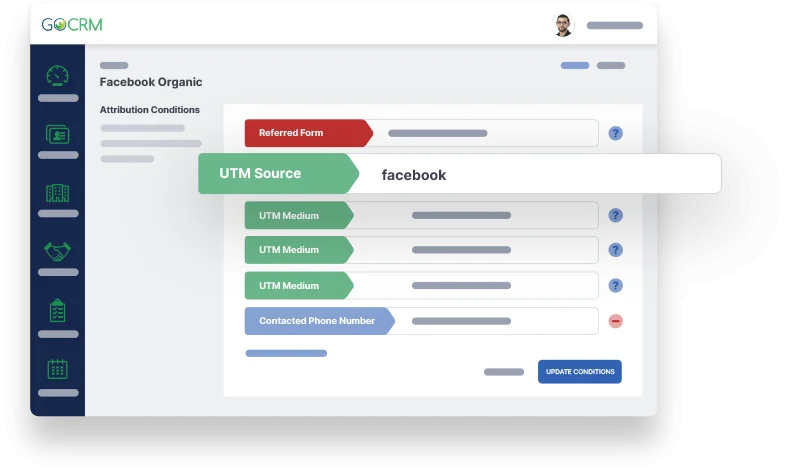 Custom Attribution Rules
Customize how GoCRM tracks leads according to your specific business and industry. Custom Attribution Rules means you can tailor tracking according to complex customer journeys. For example, if a lead first interacts with a Facebook ad, then searches your business on Google, and finally reads a newsletter before converting, you can effectively set the URLs and phone numbers for each step.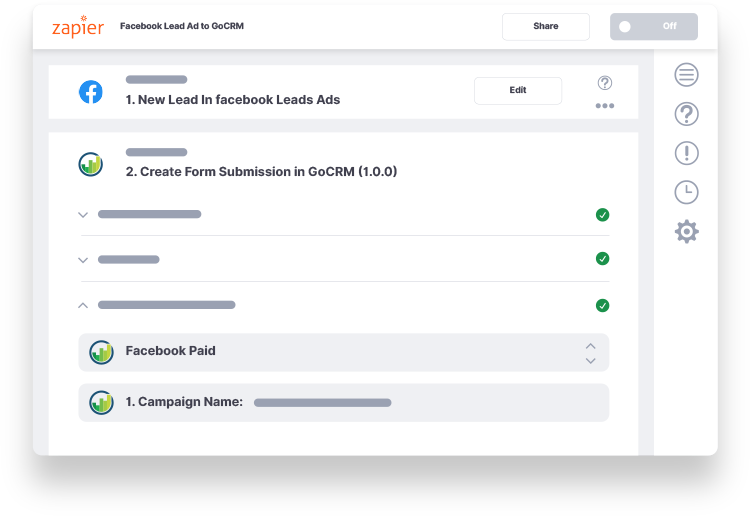 Third-Party Lead Tracking
Never let a lead slip through the cracks by capturing additional information from third parties. GoCRM integrates with Zapier to capture all third-party forms and pre-fill forms with accurate information. This helps leverage data to cut down on lost leads.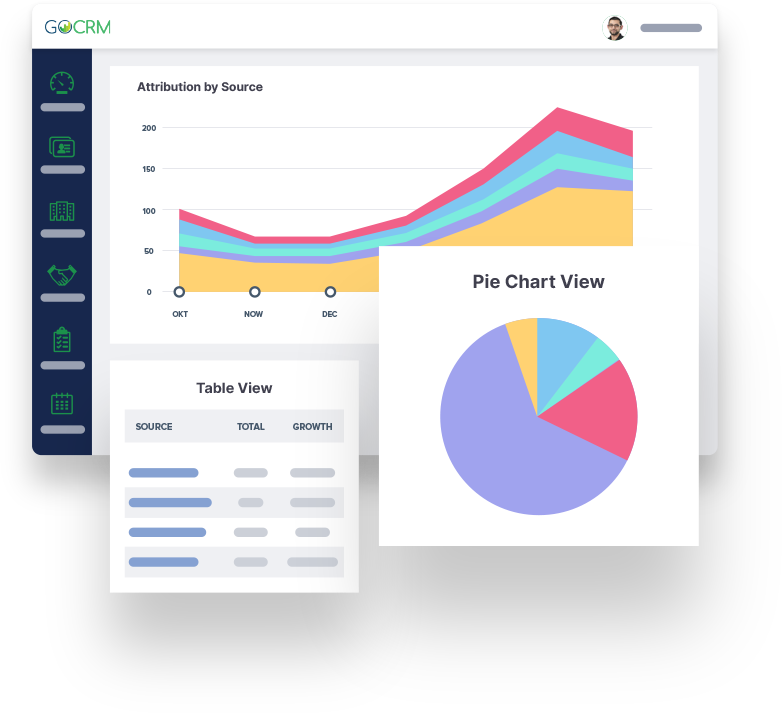 Increase Speed to Lead
With all your lead information in one centralized database, you can set up automated engagement flows that use email, SMS, voicemail, or a mix of all three. This means that the GoCRM system can automatically follow up on first contacts, re-engage with cold leads, and onboard new customers without you lifting a finger. With a better understanding of your lead lifecycle and best-performing marketing tactics, you can create data-driven flows geared for conversions. Ultimately, this increases how long you take to reach out to leads and how fast they convert.
Reel In More Revenue With Automated Follow Up
Responding to leads within the first few minutes increases means a 900% increase in contact rates.
Let's show you a typical campaign in action with SMS, Email & Voicemail follow-up. Fill in your details below.