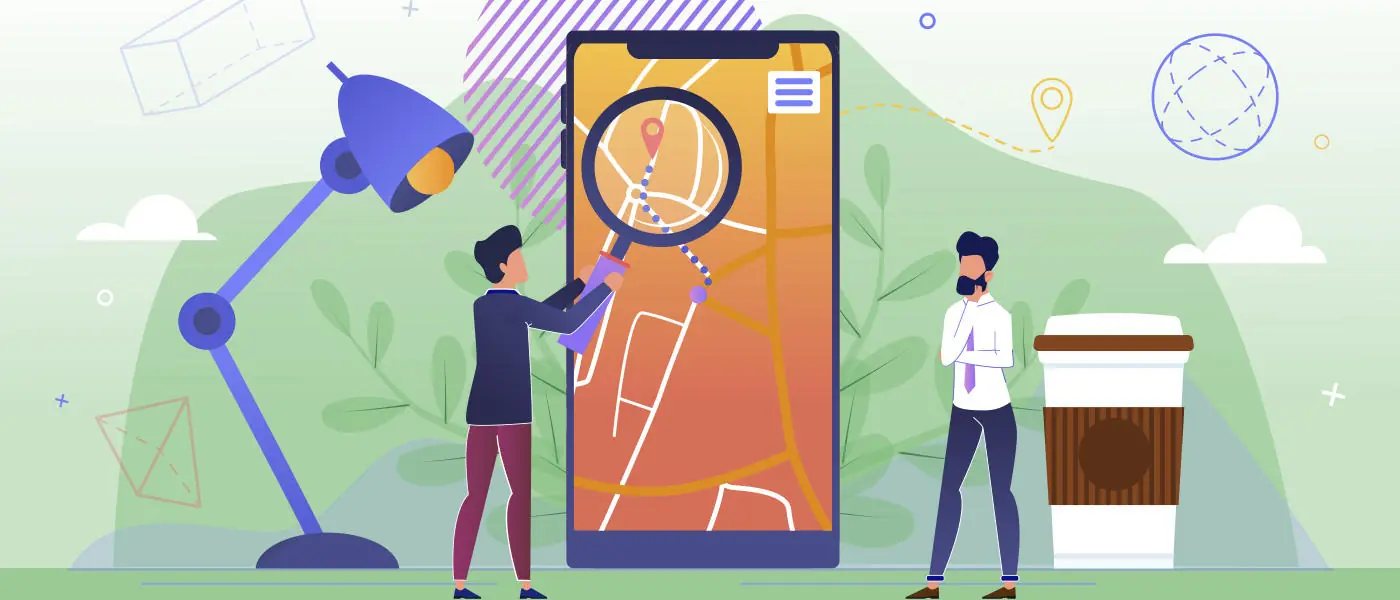 It is time you realize what geolocation apps can do for your sales. Most consumer-facing apps are rapidly adopting location features (search content by location, avail location-based offers, track check-ins and check-outs, log commutes, provide trip assistance, and so on), given the varied benefits of geolocation and resulting revenue hikes.
On a similar note, small businesses too can make use of geolocation in order to enhance their sales and marketing operations. While it is difficult to estimate the value of geolocation in the coming years, it is well predicted to be a major technology push to make CRMs more efficient and customer engagement a lot better.
Let's take a look at its main benefits as well as the top CRM apps for sales teams.
Benefits of Geolocation for Sales
So, if you have never given so much thought towards geolocation with respect to CRM, start doing now. Here are some ways geolocation helps your sales team.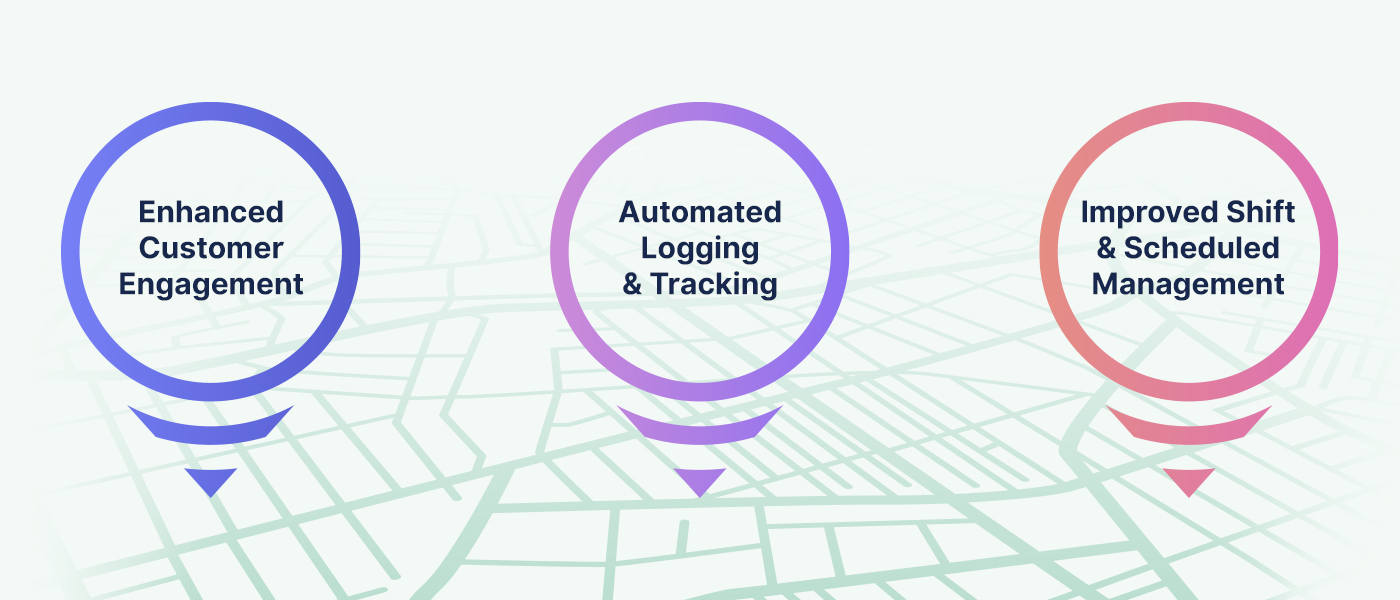 Enhanced Customer Engagement
It has long been observed that in-person consumer engagement remains to be the most effective sales method. Geolocation technology helps your sales team to reach out to your potential customers through optimized sales routes. By being able to access real-time geolocation data, managers can assign leads more accurately and appropriately.
Automated Logging & Tracking
Geolocation features can be easily accessed via mobile apps, making it a perfect on-the-go instant service that would be of great help in real-time. Sales reps can log their commute and business trips in an automated manner. They can also create optimized maps that help them navigate both existing and prospective customer locations via the best possible routes.
Improved Shift & Scheduled Management
Adding geolocation data to existing shift & scheduling databases opens the door to new possibilities to identify more leads and sales opportunities. Your sales teams can effectively use enhanced analytics to foster better customer relationships and devise better geographically-based & time-sensitive marketing strategies.
Best Geolocation CRM Apps
GoCRM

If you are looking for a full-fledged CRM with native support for Geolocation, go no further than GoCRM. GoCRM has all features you would expect from an efficient CRM solution along with the added benefit of geolocation, so you don't have to expend more money to subscribe to additional add-ons and still get the same amazing functionality.
As the geolocation features like GPS check-in are native, integration of your CRM databases and analytics is done automatically and gets you accurate results. You get efficient mapping, routing analysis, real-time updates, and more, all at the cost of a single subscription fee, unlike most other CRM solutions where you have to get the geolocation feature as an afterthought add-on.
GoCRM can effortlessly integrate and sync location data with your calendar, schedule appointments, and manage tasks. This can be extremely helpful in the efficient management of in-person sales tasks. You can easily track your sales team leads, delegate work to team members and monitor their schedules, assign tasks based on location & route optimization, and so on.
GoCRM is also the most affordable CRM solution that offers geolocation services as part of the main service roster. Compared to similar CRM solutions, the geolocation features from GoCRM are advanced and well-integrated into the overall CRM operations, making it easy for sales teams to base their decisions on location intelligence.
Teamgate CRM

Teamgate CRM is a web-based comprehensive CRM solution that helps manage the sales pipeline with ease and efficiency.
This CRM has a built-in geolocation feature that lets you track leads and deal with customers in real-time using the OpenStreetMap software. You get to visualize your CRM data via heat-maps. You can use filtering options to run focused marketing strategies.
Opti-Time

Opti-Time is a geolocation-based add-on feature for the SalesForce app that lets your sales team perform operations like locating customers, scheduling calls, and so on. Opti-Time combines location data and SalesForce data to determine the most efficient ways to reach a customer and schedule sales calls.
It sports features like an interactive map with client locations, route optimization, search feature, and more. It is available in 4 versions, each version targeting a particular use case such as client portfolio mapping, route optimization, geo planning, and geo optimization. You will have to subscribe to each of the versions to get all functionalities or choose the one you need the most.
This add-on can be installed from the AppExchange and used with a SalesForce CRM.
Pipeliner

Pipeliner is a CRM geolocation feature that powers up sales teams with a mobile app and desktop app. It provides instant access to client's location on the map and lets you view multiple contacts within the map. It also helps you configure custom fields to Google Maps as required.
The features provided are simple to use but limited in scope. You get a free trial for 14 days and a good level of customer support to get started with the CRM. Other CRM features include revenue forecasting, sales process setup, metrics and goals management, and so on.
Zendesk

Zendesk is a CRM software that has a geolocation feature as part of its mobile application.
This feature allows you to see leads, contacts, and deals on a map and get the optimized routes to those locations.
Geopointe

Geopointe is a geolocator app that works in tandem with SalesForce CRM to help you integrate CRM data with location-based services. It uses the power of Google Maps and Mapquest for running mapping, route planning, and analytics on your existing databases.
By integrating SalesForce with Geopointe, you can easily search for routes to a customer location on the go. You can also use common databases like the US census data to filter out potential customers by their demographics.
Geopointe offers its base services for a subscription fee of $25 per month or $240 per year for a single user. The analytics feature would cost you some extra amount.
This solution is not available as a standalone native app and needs to be used as an add-on to an existing SalesForce CRM. So, the actual cost you incur would be the total of your SalesForce subscriptions as well as the GeoPointe subscription fee.
Skynamo

Skynamo is a cloud-based CRM solution that provides GPS tracking features to track sales rep activity.
While it does not strictly provide an intelligent geolocation feature, the available GPS tracking can be used as an alternative to track leads and contacts in real-time, gain valuable insights, and make decisions based on geographical data.
💡 Takeaways
So, these were the best geolocation CRM apps that will help you keep a tab on the location of your leads and salespeople. As you can see, most of these apps work as an add-on to Salesforce, GoCRM is a standalone CRM that offers all the essential features and more, thus making your task easy. For more information on GoCRM and how it can help you fetch crucial geolocation data, sign up for a 30-day risk-free trial.