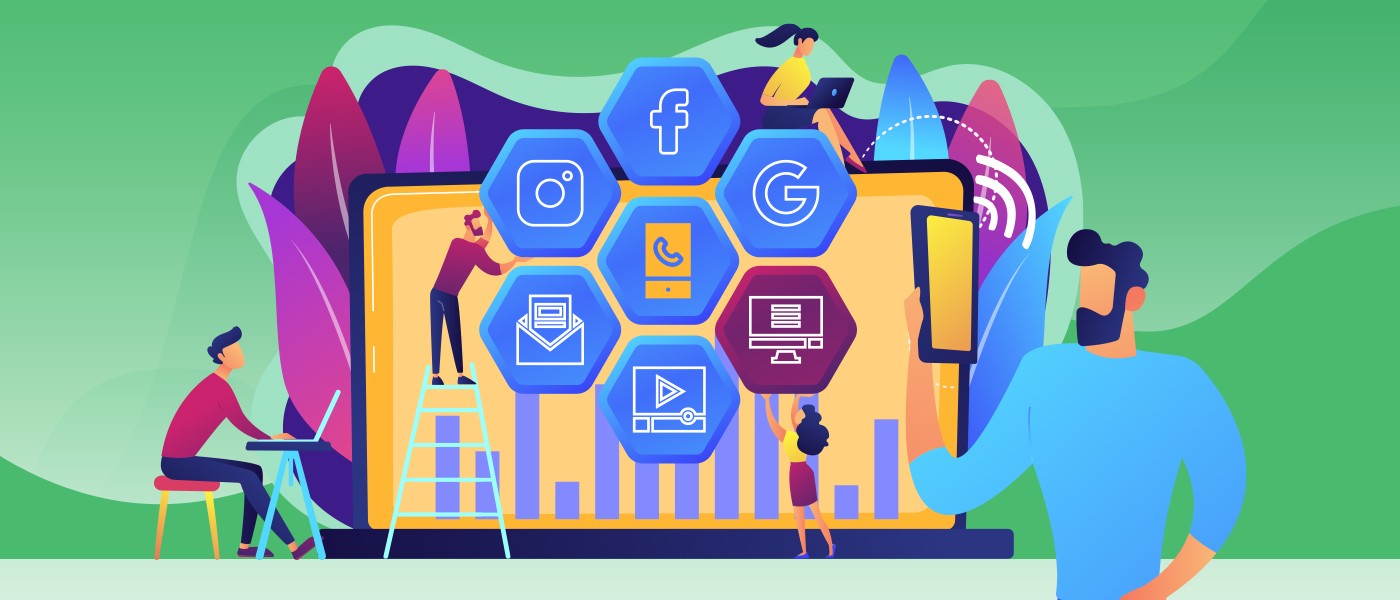 Albeit a digital world, phone conversations still play an essential role in driving conversions, particularly in the real estate industry. But today, phone calls do not merely mean two individuals connected over the phone; instead, a mine of data.
The right access to call tracking solutions can help you optimize your marketing strategy and drive leads while helping you make educated decisions.
So, how do you get started? Let's find out.
How Call Tracking Works For Real Estate Agencies
To understand the importance of call tracking in the real estate industry, let's look at how this industry works.
You will be surprised to know that the real estate industry is more significant than you think. With more than 106,548 brokerage firms operating in the US alone, there is neck and neck competition. It is much more critical for real estate firms and agents to distinguish their services and assist their customers in their journeys, both off the phone and on the phone, today than it was a decade back.
More often than not, a real estate customer's journey begins with home hunting on a digital source. It is not surprising to know that homebuyers prefer using their smartphones to find their dream home and connect with a real estate agent to assist them.
As mobile usage is up by 81%, it is the right time for real estate companies to optimize their mobile ad spend to ensure that their advertisements meet the right eyes and convince them to call.
And even if you somehow manage to get your customers to call you, it is crucial to understand where they are coming from. Are they calling you in response to a direct mail? Maybe your paid search is working well? Or did they happen to check out a newspaper ad?
Whatever it is, collecting the right call tracking information is essential to understand the effectiveness of your keywords, ads, and campaigns.
Let's discuss the benefits of real estate call tracking in detail in the next section.
Call Tracking Key Benefits
Analyze The Advertising Effectiveness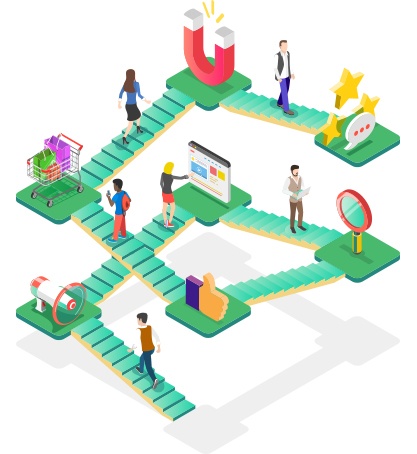 You will agree with us that the real estate industry has one of the highest acquisition rates. Thus it makes sense to invest in resources that provide you with the most qualified leads.
A call tracking program allows you to collect data on the calls received for each number, and assigns it to your acquisition campaigns, traffic sources, and advertising media to help your team make educated decisions.
Understand the Customer Journey
One of the biggest challenges for the real estate industry is understanding the customer journey and bridging the gap between offline and online customer interactions. Inaccurate info on consumer choices can lead your marketing strategy in the wrong direction, thus turning futile all your efforts.
The above is why you should also follow the phone call journey in addition to tracking your customer's behavior online.
Improve Customer Experience
Customer experience is essential. You won't want to deal with a business that is not serious about your needs. You gave them a call, and they were to busy to attend you, or they might have promised you to call back within an hour, and it is 2 hours since then with no response.
Would you like to deal with them again? No. You would switch to their competitors.
The former being one awkward situation that call tracking can help you avoid.
Now that you have a basic understanding of call tracking's unbeatable benefits, it is the right time to check out the fantastic features that call tracking empowers you with. Read on the next section.
Call Tracking Basic Features
Call Tracking
Inbound call tracking is a practice of tracking your ROI wherein you assign specific numbers to different promotional activities. So, your Facebook ad could ask real estate buyers to call one number, and your paid search ad could show a different number.
This way, when you get a call, you can track the number you are getting the ring on and use it to analyze the respective campaign's effectiveness.
Call Recording
You will agree with us that your ultimate goal is not just to answer every call you receive, but also to use it for internal introspection and training purposes. When you cannot convert a lead, call recording can help you analyze what went wrong and what could have been better. Correspondingly, when a particular call yields the expected results, you can use it to train your other team members.
Call Routing
As you establish yourself in the real estate industry, you will likely start getting an overwhelming number of calls, requiring you to route it to an appropriate agent. This assignment task helps you route a call from one busy customer representative to the next available representative, or maybe finally to a voicemail.
Call Reporting
So, how do you ensure if your efforts are reaping the results as intended? That's when call reporting helps you out by sending daily, weekly, or monthly reports containing details on lead sources, number of calls answered, number of calls missed, call duration, and other vital information.
Note: It is imperative to mention that most call tracking software will only provide the bare minimum feature of call tracking. However, if you wish to make the most out of the data that calls provide you with, GoCRM can help you tick the right boxes by integrating flawlessly with your business processes.
Call Tracking Software Alternatives
Various call tracking alternatives can integrate with your real estate business, like:
Skype
Skype is a telecommunication application that helps you with video chat and voice calls between computers, mobiles, and tablets. However, the platform cannot provide additional features like call routing, call reporting, etc.
Google
Google offers a lot of call tracking tools to assist your business processes. You can make use of free Google voice numbers for your call tracking needs. However, these numbers are not real phone lines; instead, they need to be forwarded to other existing phone lines, thus killing the customer experience.
RingCentral
RingCentral is another popular tool that can integrate with about 100 apps. It starts from $20 per month, and you would need to upgrade to its advanced version to access more features. However, it could be tough to extract the related data from this platform, which is more comfortable with CRM software.
CallRail
Starting from $30 per month, CallRail is another call tracking software that can help you in call tracking and monitoring. However, since this is a piecemeal tool, it could be tough managing different apps and devices, especially when a CRM could take care of it all.
GoCRM
At $39 per user per month, GoCRM is our best alternative for real estate call tracking. While not only limited to call tracking  features, it's benefits surpass above and beyond that of regular call tracking apps, along with integrating or complementing some of your sales and marketing processes or departments.
How Call Tracking Guarantees Lead Conversion Success
Generate And Respond To Leads
So, your team member somehow missed a call from a couple looking for a new condo to move in? How do you get back to them? This opportunity is when call tracking helps you out. In addition to helping you generate leads, the right call tracking platform can also help you respond to real estate leads.
And believe us, it is no more a choice to respond to real estate leads instantly, but a requirement. A report revealed by the California Association of Realtors on consumer expectations found a direct correlation between the increased mobile usage and anticipation of an instant response to queries.
Improve Lead Conversions
While generating leads is one fundamental aspect of real estate tracking, research has revealed that responding instantly to inquiries could increase internet lead conversion real estate by whooping 391%.
This misconception means that if you do not leverage the impressive capabilities of call tracking, your competitor will push you back in the market.
Deliver a Wonderful Customer Experience
A CAR report on response time revealed a massive gap between the actual response time and expectations, and this gap is an enormous opportunity for the real estate agents and firms.
The report suggests that more than 94% of consumers expect a response within 1 hour. However, only 36% of agents meet this requirement.
The key takeaway: if you respond within 1 hour of a customer calling you, you can outperform 64% of your peers – as simple as that!
Your Turn
As you can see, call tracking is necessary for the real estate industry if you do not wish to miss out on your leads or feel outdated among your competitors.
Call tracking helps you track the numbers, but it also enables you to route a call to an appropriate agent, record it to derive critical insights, and its reporting capabilities allow you to analyze what is working and what is not