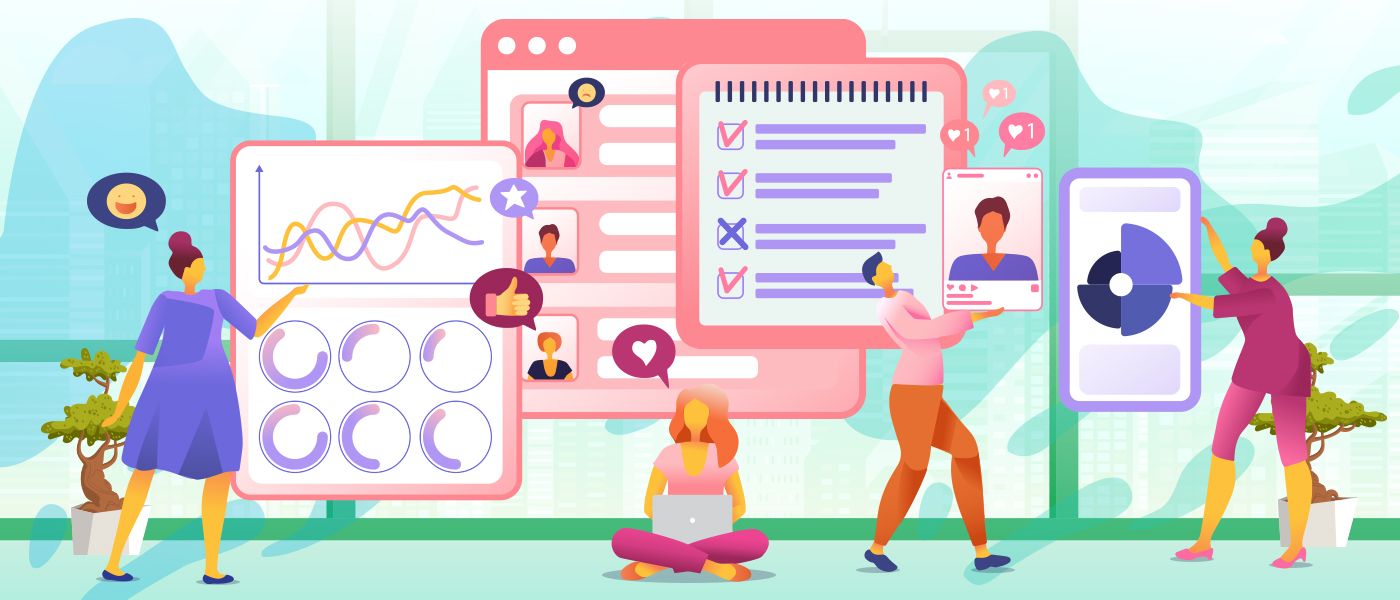 Direct marketing is an effective way to boost sales and convert leads by allowing businesses to create targeted marketing efforts that get results.
Along with direct marketing, however, comes repetitive, often time-consuming, work that can drain the resources of small businesses.
That is where marketing automation for direct response can help-Automating many of these tasks can save time and effort while boosting results.
What is direct response marketing?
Direct response marketing is any type of marketing that targets a specific audience and invites an immediate response. Its goal is to quickly generate leads and conversions.
The world of direct marketing is a large one, consisting of strategies such as the following:
Direct mailings
Emails
Landing pages
Targeted display ads
Sales calls
Print advertising
Social media advertising
And more
As long as the marketing is directed at a particular individual or group of people, with the intent of getting them to take a particular action, the effort qualifies as direct marketing.
What is the difference between direct and indirect marketing?
Direct marketing is a straightforward approach that addresses the consumer directly with requests for conversion.
Indirect marketing is a set of more subtle strategies designed to build trust and brand awareness among potential consumers.
Indirect marketing strategies can include the following:
Search engine optimization (SEO)
News articles
Community partnerships and sponsorships
Online reviews
Referrals
Social media posts
Blog posts
And more
Additionally, there are a number of significant differences between direct and indirect marketing measuring techniques:
| | | |
| --- | --- | --- |
| Measurement | Direct Marketing | Indirect Marketing |
| Timeline | Direct marketing is designed to garner an immediate reaction from consumers. | Indirect marketing is a long-term approach that seeks to build a brand's reputation over time. |
| Goal | The purpose of direct marketing is to earn leads and conversions quickly. | The purpose of indirect marketing is to build relationships with potential consumers. |
| Approach | Direct marketing targets audiences based on factors like age, location, income, interests, pain points, and more. | Indirect marketing makes information about a business available to anyone who wishes to read a blog post, follow a social media account, etc. |
| Cost | Direct marketing tends to be more expensive than indirect marketing. | Many indirect marketing channels, such as content creation or SEO, are low cost (You pay only for the time and expertise used to implement these strategies). |
Elements of Successful Direct Response Marketing
Not every direct marketing approach is created equal. Truly successful direct marketing contains certain elements that make it a powerful tool for your business.
🌡️ Measurable
If your business enjoyed a record number of conversions in one month, would you be able to tell which marketing effort drove the influx? Can you tell which of two flyers is more appealing to your target audiences? How do you determine which social media ad to run again and which to retire? These questions can only be answered if you can measure the results of your direct marketing campaigns.
🎯 Targeted
One of the essential elements of direct marketing is targeting–Every direct marketing campaign needs to reach a specific audience (e.g. Visitors who did not purchase from your website, individuals in your community who meet certain criteria, etc.)
🪡 Personalized
Direct marketing addresses the consumer in a straightforward manner. As such, the most successful campaigns personalize their message to the consumer.
Personalization often works best if you can use the consumer's name, particularly if you are sending an email or making a phone call.
However, you can also personalize your direct marketing for efforts such as print advertising or display ads by creating messaging and graphics that appeal to the particular audiences you hope to reach.
👌 Specific
Every direct marketing campaign needs to make a specific offer (e.g. 20% off bouquets for Mother's Day, free consultations this weekend) to the target audience because the goal is to elicit action from the consumer.
As a result, every direct marketing campaign should include a clear call to action that encourages the individual to take advantage of the offer.
Consider using your direct marketing to create calls to actions such as the following:
Sign up now
Buy now
Save today
Learn more
Call now
Order online
Book now
Join our club
Start shopping
And more
How to Automate Direct Marketing
There is one other element to truly successful direct marketing: Automation. Marketing automation that encourages a direct response can save you time and effort while giving you full control over your campaign.
A robust CRM like GoCRM can give you the automation tools you need. Here is a look at some of the most useful features:
✔️ Automate your analytics.
Get full visibility for your direct marketing campaigns and save your team hours of time with automated, and detailed, analytics.
With GoCRM, you can track a marketing campaign's impact throughout the entire sales funnel.
All of this information comes to you automatically through real-time analytics that are available whenever you need them. Making smart marketing decisions is easier, and less time-intensive, than ever with the right analytics tools.
✔️ Create automated drip campaigns.
Gain full control over your direct response marketing campaign and save time with automated workflows.
Use these workflows to implement direct marketing drip campaigns that trigger automatically based upon the parameters you set. Use emails, SMS messages, and even sales calls to create a campaign designed to elicit a direct response from your target audiences.
Target your desired audiences with carefully crafted messages that you only have to create once. GoCRM will send out these messages on the timeline you choose, to the people you choose, and send notifications to the right team members so they can make the phone calls you need.
GoCRM will even personalize the messages for you, making it easier than ever to connect with your target audiences.
✔️ Build email campaigns.
Build and implement powerful email marketing campaigns using GoCRM's automated processes.
You control the message with the right email, and you control the audience with the parameters you desire.
GoCRM does the rest, sending out the emails to your desired list, tracking responses, and even following up with automated workflows to begin the lead nurturing process.
You can even create emails that are triggered by specific consumer actions (e.g. Submitting an email sign up form, turning in a contact form, or viewing a certain product on your website).
No more worrying about reaching every potential lead with your emails or spending hours crafting messages. Just fast, simple, and effective email campaigns directed at the people you want to reach.
✔️ Automate personalization.
Personalize your direct marketing efforts and improve your chances for success with automation that saves you time and effort.
Adding recipients' names based on the information in GoCRM's central database
Sending messages from a team member's personal account
Allowing recipients to respond directly to the appropriate team member
Sending marketing materials to recipients based upon pre-determined parameters
✔️ Create automated task notifications
Your marketing team may need encouragement to remember to complete tasks such as making sales calls or sending out direct mail pieces.
GoCRM can ensure that these tasks do not fall through the cracks by creating automated task notifications.
For example, GoCRM can schedule sales meetings or phone calls in the appropriate team member's calendar and send reminders to the team member's phone number or email when necessary.
As a result, GoCRM makes it easier to stay on top of these tasks with automation that provides essential reminders on time, every time.
Direct Response Marketing Examples
Want to get a clearer idea of how GoCRM can help you automate your direct response marketing? Consider these three examples:
1. Email Campaigns
Promote your most recent sales, offer special discounts, request sign ups, or encourage other actions through automated email campaigns.
You create the offers and messaging. You choose the audiences you want to reach. GoCRM can do the rest, helping you target, send out, and track the performance of these emails for total visibility and control over your campaigns.

2. Drip Campaigns
Use drip campaigns to capture leads, focus attention, and drive action through a series of phone calls, emails, and SMS messages.
Use automated drip campaigns through GoCRM to accomplish a variety of direct marketing tasks throughout the sales funnel:
Re-engage cold leads
Onboard new customers
Promote new products or deals
Advance leads through the sales funnel
Earn leads
And more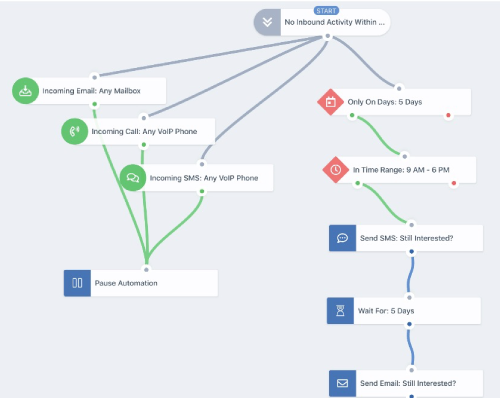 3. Referral Campaigns
Get happy customers talking about your business through automated referral campaigns that create incentives for consumers to refer friends and family to your business.
You create the incentive and the message. GoCRM can send those messages (through email, SMS, or even phone calls) on your behalf.
Schedule your referral requests to send after a client completes a transaction, provides positive feedback about an experience, or schedules another job with you.
The possibilities are endless, and the potential to earn new leads through your current customers is too good to pass up.
If you want to make the most out of your direct response marketing efforts, try GoCRM. Our CRM platform is designed to automate many direct marketing tasks so you can accomplish more with the less time and effort.
Work smarter, not harder, and watch your marketing efforts soar with the total control and visibility you can enjoy with direct response marketing automation. Schedule a free demo today to see exactly how we can help you!