Contact Management
See everything you need to know about your customers, including contact information, recent interactions, important dates, and internal communications.

Lead Tracking
GOCRM provides the information you need to understand where leads are in the sales process so that you can drive them forward quickly and efficiently.

Sales Tracking
Our sales tracking solution makes it easy for you to track, analyze, and customize the sales pipeline to better engage your customers and prospects.
Instantly Collaborate with Your Team
See if a team member has already contacted a prospect. Find out if your partner has already followed up with a new lead. With GOCRM, you get real-time updates that will keep you in sync with your sales force.
Phone Integration
Increase call productivity with phone integration. Click to call directly from your CRM application using your existing list. The information from each call will be logged in GOCRM automatically.
Email Integration
Get the benefits of GOCRM while using your existing email tools. With email integration, you can automatically capture, organize, and share important customer email updates and activities.
Teams
With GO CRM, you can organize your sales force into teams for increased productivity and accountability. Easily control which users have access to contacts, leads, deals, and tasks.
Card Reader
Don't waste time manually entering business card information. The GOCRM business card reader automatically extracts contact details and saves the information in the proper field.
Sales Collaboration
Effortlessly collaborate with your team from any location and device. GOCRM makes it easy to share real-time information and manage tasks so that your business can close more deals.
Goals
GOCRM allows you to set, track, and manage specific sales targets and priorities. Setting precise goals can help your sales team reach your company's growth and revenue goals.
Reports & Analytics
Data can help you gain valuable insights that drive better business decisions. Visual reports give you the tools you need to unlock the power of your data and improve sales performance.
Deals
Help your sales team quickly close more deals with less effort. Naturally and seamlessly move deals from one stage to the next in GOCRM as you work to close the deal and increase sales.
Appointment & Tasks
The activity and notes area in GOCRM helps your team keep track of all the interactions with customers. It's easy to add a phone call, meeting, task, email, or appointment to any record.
Go Mobile
As more businesses transition to mobile, our comprehensive mobile CRM solution is at the forefront of the transformation. With GOCRM mobile, you can stay on top of the latest business developments and collaborate with your team no matter where you are. GOCRM improves the sales experience by providing real-time updates and notifications to ensure that your team stays productive, even while on the go.
Small Team
Powerful Core Features
10 Users Max
$3 Per Phone Number
$0.05 Cents Per Minute
Business
Powerful Core Features
11-100 Users Max
$3 Per Phone Number
$0.05 Cents Per Minute
+ Card Reader Integration
+ Marketing Suite Integration
Enterprise
Powerful Core Features
50+ Users
$3 Per Phone Number
$0.03 Cents Per Minute
Card Reader Integration
Marketing Suite Integration
+ Custom Cloud Instance Deployment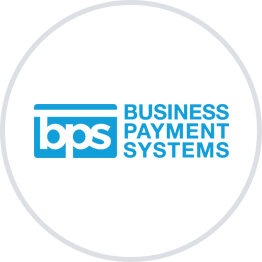 "We've used competing products and we can't believe how functional and user friendly GOCRM is. Our team loves using it because the interface is so intuitive and simple. It has completely solved the problem of getting our sales team to track their business development activities."
Andrew Yoo - Business Payment Systems
Clients that supercharge their sales with GOCRM