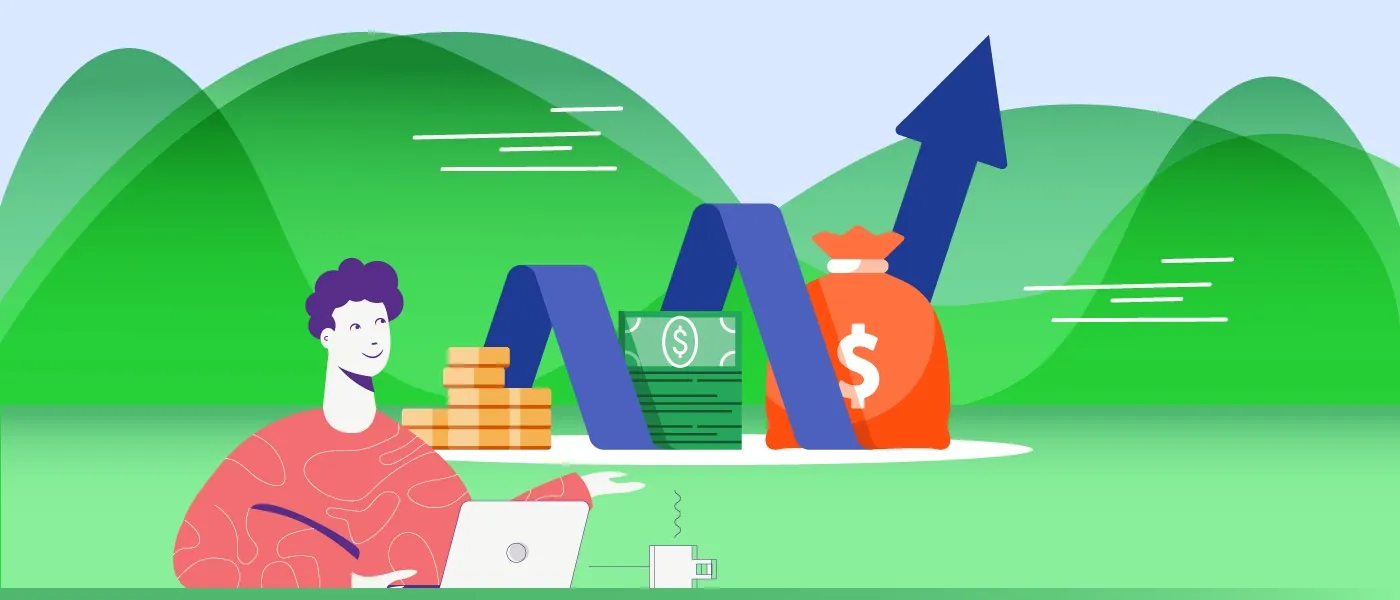 Investing in a mutual fund requires a lot of trust. Your investors have to be confident in your ability to successfully manage, and grow, their hard-earned money. They expect prompt responses, in-depth answers to their many questions, helpful educational resources, and most of all, your time and attention.
Winning leads and nurturing them through what can be a long sales cycle requires time and money, both of which you may not always have in abundance. That is where mutual funds automation, integrated and implemented by your CRM, comes in.
A mutual funds CRM like GoCRM can transform your sales and marketing efforts, making you more available and persuasive while saving you both time and money. Here is a look at 7 ways that you can use CRM-driven marketing automation to boost your mutual fund sales and marketing.
Call Tracking
Most investors will not entrust their money to a mutual fund without a personal connection. You can expect phone calls from leads, and you need to be ready to handle those phone calls and capture relevant information in order to win over investors.
GoCRM enables you to make the most of your phone calls with a cloud-based VOIP system that routes phone calls to the assigned team member's phone, so they can answer the call anywhere, anytime, from their preferred device.
GoCRM then captures the important information from that phone call by recording it and importing the data into the central database.
The result? Your sales teams become immediately available to inquisitive investors, and each member of your team can easily access and use the most up-to-date information on leads and clients, without having to manually enter information into the database.
Use call tracking with automation to accomplish tasks such as the following:
Nurture leads with relevant follow ups
Handle time-sensitive inquiries
Set up consultations
View client preferences and investment requests
Answer questions
Cut down on the time it takes leads to connect with a real person within your organization
Mutual Funds Lead Engagement Workflows
The more leads you nurture, the more business you earn for your mutual fund. Make the most of the possibility your leads present with automated lead engagement workflows through GoCRM.
An automated workflow is a series of emails, SMS messages, and phone calls that take place at predetermined intervals and are targeted to specific audiences. For example, you may set up a workflow to engage cold leads, targeted toward leads who may have submitted a consultation request form online but have not engaged with your business for more than 30 days (or whatever time period you set).
Within GoCRM, you can set up these workflows based on your company's best practices and the preferences of your target audience. Then you write the emails or SMS messages once in a template and activate the workflow.
GoCRM does the rest, sending the emails and SMS messages according to your parameters, and scheduling phone calls in the assigned team member's calendar. GoCRM will even add the lead's name to the messages for added personalization.
Automated workflows put many tasks within reach, nurturing and engaging leads without taking time out of your busy team's schedule. Use them to accomplish any of the following:
Create an autoresponder for incoming leads.
Automate lead qualification (e.g. Based on potential value, likelihood of investing).
Re-engage leads who stopped responding.
Respond to website visitors who requested a consultation or asked a question.
Nurture leads with industry information (e.g. What is a mutual fund? Or Mutual fund performance over the last 5 years) to engage potential clients.
Follow up after a mutual fund consultation.
Check in with investors to request reviews, obtain referrals, and determine satisfaction with your work.
Lead Assignment
With many leads and a busy team, potential investors can easily fall through the cracks, unless you use automated lead assignment. A marketing CRM for mutual funds, like GoCRM, can assign leads to team members based on parameters you set.
For example, assign leads based on the lead's potential worth, level of interest, geographic location, interest in a specific type of fund, risk tolerance, team member seniority, and more. You can also choose to have GoCRM assign leads in a round-robin style.
GoCRM will also alert the team member to their newly-assigned lead, send emails and SMS messages from their personal accounts, schedule phone calls in their calendars, and send notifications and reminders.
Combine automated lead assignment with automated workflows to create a seamless way of engaging and nurturing leads without taking time away from your team's busy schedule and without losing track of a single potential investor.
Email Marketing Campaigns
Email marketing has one of the highest ROIs out of any type of online marketing strategy. It is even more effective than social media. Automated mutual funds email marketing can help you maximize its potential for your business.
For example, GoCRM allows you to build email drip campaigns that are as simple or as complex as you wish.
You can also trigger emails based on investor behavior (e.g. Send a "congratulations" email when an investor makes an investment; or send a confirmation email when they schedule a consultation).
Simply create, schedule, and activate. GoCRM will do the rest, even adding the recipient's name to the email.
Consider using automated emails to complete some of the following tasks:
Communicate with your target audience regarding relevant news (e.g. Growth of emerging market mutual funds)
Encourage potential investors to schedule a consultation
Alert leads to resources and information (e.g. How to ensure a diverse mutual funds portfolio)
Re-engage cold leads with information on new mutual funds offerings or no-fee mutual fund options
Deliver resources, such as an ebook on investing in a mutual fund
Respond to website form submissions and other communications
Onboard new investors
Follow up with investors
Personalized Marketing Communications
Investors want to feel as if they have your undivided attention. They want you to know who they are, understand their needs, and respond to them personally. Win more business by providing them with this personalized experience through marketing automation.
Personalization can go beyond simply adding names to emails or SMS messages. GoCRM can also send communications from team members' personal accounts, allowing recipients to respond directly to the team member and making it seamless to connect personally with a real individual.
In addition, GoCRM's central database makes it easy to view a lead's entire journey with your business at a single glance. Use this real-time information to personalize communications with leads and clients, saving them and you time and rapidly earning their trust (and their investments).
Simplifying the process of reaching real people, making it easier for your team to connect with leads, and streamlining access to information all creates positive interactions that maximize your ROI.
Automated Mutual Funds Data Entry
If you rely upon manual data entry, chances are your CRM will lack the most recent information on leads and clients. That can compromise your team's ability to make smart decisions about how to nurture leads and support clients.
Instead, use automated data entry from GoCRM to put up-to-date information at your team's fingertips, saving hours of labor and frustration.
GoCRM integrates with hundreds of platforms, importing relevant information directly into the central database. As a result, every member of your team can see a lead's entire history in one convenient online location.
With accurate information available, your team will avoid repetitive communications, missed tasks, and lost leads. Instead, they can successfully provide leads with exactly what they need to move one step closer to conversion.
Analytics Tracking
Analytics provide you with the information you need to identify and use the most effective sales and marketing strategies.
GoCRM's automated analytics tracking makes real-time data available whenever you need it. For example, our call tracking system uses dynamic number insertion to assign a different number to each of your marketing initiatives (e.g. Google display ads and Facebook ads).
When someone calls your business, GoCRM can see which number they called and identify which marketing effort led them to you.
Similarly, GoCRM can track lead origins when they visit your website, explore a landing page, submit forms, schedule consultations, sign up for emails, create an investment account with you, and more.
With detailed information on a lead's journey and how they got there, you can see which marketing efforts generate not only the most leads but also the most ROI, and tweak your efforts accordingly.
By using what works best, you can maximize your ROI and capture more leads than ever before, all without adding more time to your schedule.
💡Takeaways
Marketing automation for mutual funds can transform how you do sales and marketing. Save time and money; work smarter, not harder, and realize a better ROI with GoCRM by using automations that boost productivity and improve communication and personalization. Request your free demo today!