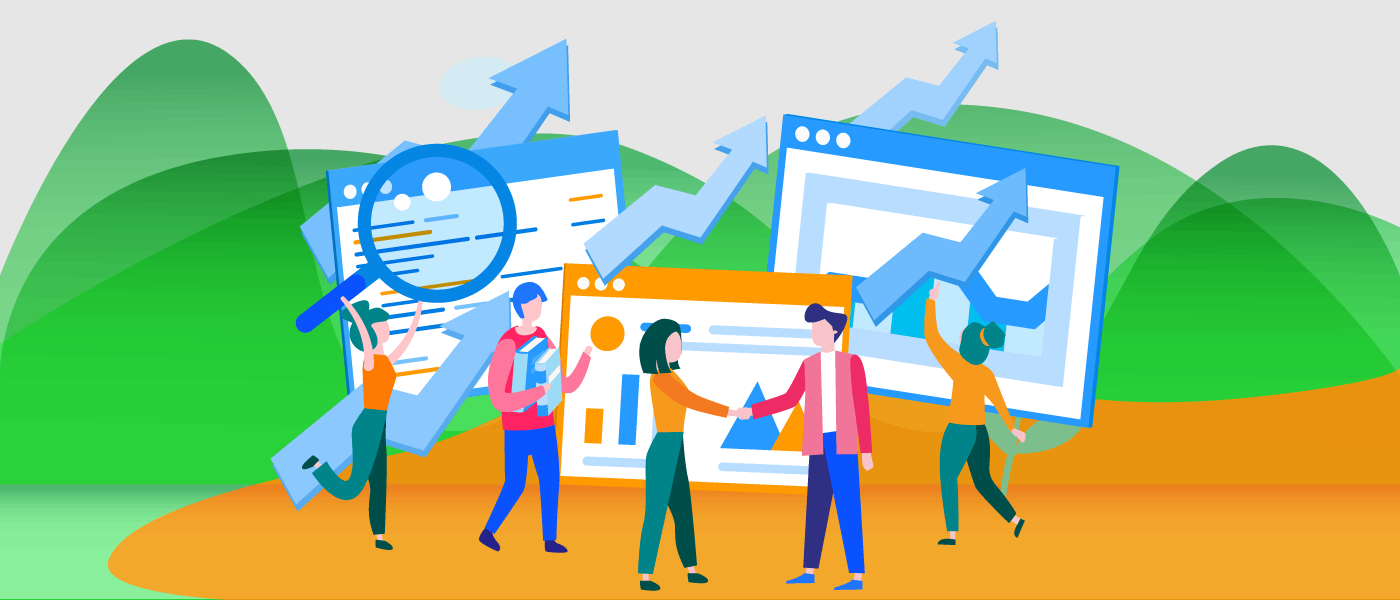 Investing in marketing automation is one of the most effective steps you can take to increase your productivity and your ROI while saving your marketing and sales teams time.
The right software can give your teams tools to automate key lead engagement, nurturing, and conversion tasks to increase conversions.
Do not just settle for the first platform you come across, though. Use these 10 tips to identify the one that will work best for your business.
1. Don't sacrifice features or usability
Never make compromises with your marketing automation platform. You can have robust features AND an intuitive user interface.
The right user interface can take the many features of a powerful software and translate them into easy-to-use navigations that simplify staff onboarding and day-to-day use.
With the right features for your business and a seamless user interface, you will enjoy:
Improved team buy-in on the technology, and
Improved marketing and sales activities, as you embrace all of the advantages that automation has to offer your business.
For the best combination of features and usability, consider GoCRM. Our solution is designed for simplicity of use, with drag-and-drop features and a centralized dashboard that you can begin using right away.
At the same time, we offer hundreds of customizable features to ensure that you enjoy automations tailored to your business needs. Form AND functionality: You can have it all, so never settle for less.
2. Choose a platform that has all the features you need…and none that you don't
Your business has unique sales and marketing needs. Chances are, a one-size-fits-all automation software will leave you with some features you cannot use and without others you wish you had.
Do not settle for a cookie cutter solution that may or may not have what you need. Choose a marketing automation platform that provides customizable features you can tailor to your business.
For example, GoCRM allows you to craft automated workflows that follow your best practices and target your preferred audiences.
Plus, choose from our array of features to build the automations that fit your business with every functionality you need, and none that you do not need.
3. Integrate marketing automation with your CRM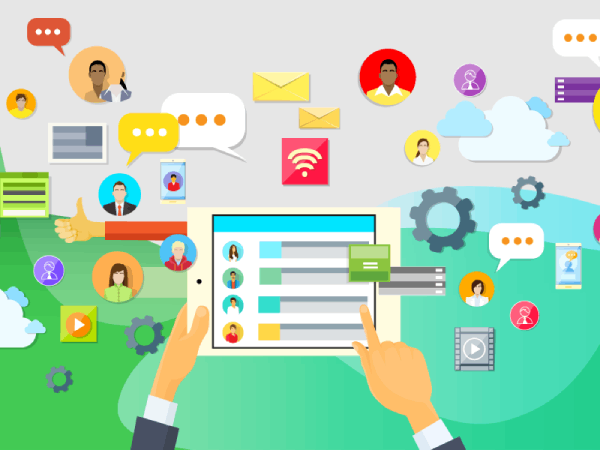 Improve the power of your marketing automation, and get real insights into its effectiveness, by choosing a platform that integrates with your CRM.
By integrating your automated processes with your CRM, you allow your sales and marketing teams to collaborate in meaningful and effective ways.
Imagine the possibilities if marketing and sales could do the following:
Tailor marketing campaigns based on the performance of previous campaigns.
Visualize every lead's entire journey.
Pinpoint lead origins
Automatically nurture leads along the sales funnel
Assign an accurate ROI to each marketing effort.
Qualify leads for appropriate follow-up
Align marketing campaigns across channels for cohesive messaging
And more
With GoCRM, you can easily integrate all of your automations with your sales and marketing team's communications and campaigns. The result is a cohesive approach that builds collaboration and effectiveness throughout your organization.
4. Go beyond marketing automation with integrations
Marketing automation on its own can be powerful. Combined with a CRM, it can be life changing. An automation solution, however, becomes an irreplaceable part of your organization when it integrates with the tools you already use.
GoCRM integrates with hundreds of apps so we can deliver seamless automations, tracking, analytics, and data importation no matter where you interact with your leads. Comprehensive integrations make customizing your automations simple and easy.
5. Focus on scalability
Since effective automation will make it possible to earn and nurture more leads, growth is the natural result of a successful platform.
The technology you choose should be flexible enough to meet your needs even as your business grows.
Choosing a software solution that can grow with you makes it easier to incorporate the changes you need as you grow.
Look for automated marketing programs, like GoCRM, that can add features and capacity as needed, that do not lock you into a certain package for the long-term, and that do not require you to move to a different system when your business reaches a certain size.
6. Think ahead when choosing your automation technology
Related to scalability is the need to think about your future marketing requirements and to choose an automation technology solution that fits those needs.
Choosing future capability does not mean choosing every possible feature. It does, however, mean anticipating changes in your marketing and your business over the next 3-5 years and building features into your system that will serve those needs.
With GoCRM's wide array of customizable features, you can create a tailored platform that simplifies your present and future marketing campaigns.
7. Use your automation platform to reach your business goals
As you consider your future automation needs, you should also use the software you choose to meet the goals you have for your business.
For example, you can use automatizations to achieve any of these goals (and more):
Increase your teams' productivity.
Improve your overall ROI.
Earn more leads.
Better track and nurture leads.
Acquire more customers
Automations, particularly a robust, CRM-integrated solution like that offered by GoCRM, makes it easier to reach these goals while spending less time and money on pursuing them.
8. Prioritize customer support
You know how important customer support and service is for keeping your own customers happy. Do not settle for less than stellar customer support from the automated marketing tool that you choose.
The best programs provide comprehensive customer support that makes it easier to handle issues such as onboarding your teams, answering questions, setting up features and tools, solving technical problems, and more.
Look for an automation software that provides the following features as part of their customer support:
Multi-channel customer support options
Rapid responses to inquiries
Knowledge-base resources for self-help
Flexible support hours
9. Choose an automation solution that offers training
Sometimes is best not to try to figure out how to use your marketing automation software yourself. Instead, choose an automation technology that provides in-depth training. For example, GoCRM will assist with the onboarding of your sales and marketing teams to ensure that you understand how to use the tools at your disposal.

In addition, you can access a library of resources that you can consult at any time. These resources can answer commonly asked questions, provide insights, and offer a constant source of education to help you make the most of your platform.
10. Make sure you can track your automations
Automated marketing only works if you can see its effect on your leads and your ROI. That is why the automation solution you choose should automatically track the impacts of those automations. In particular, look for a software that can deliver the following metrics:
Lead origination
A/B testing
Lead activity and history
ROI for each marketing campaign
And more
💡 Takeaways
Choosing the right marketing automation platform allows your business to thrive. If you need a software solution that integrates with a CRM, delivers endless features and integrations, and allows you to customize your automations to your needs, then choose GoCRM. Schedule a free demo today to learn more!