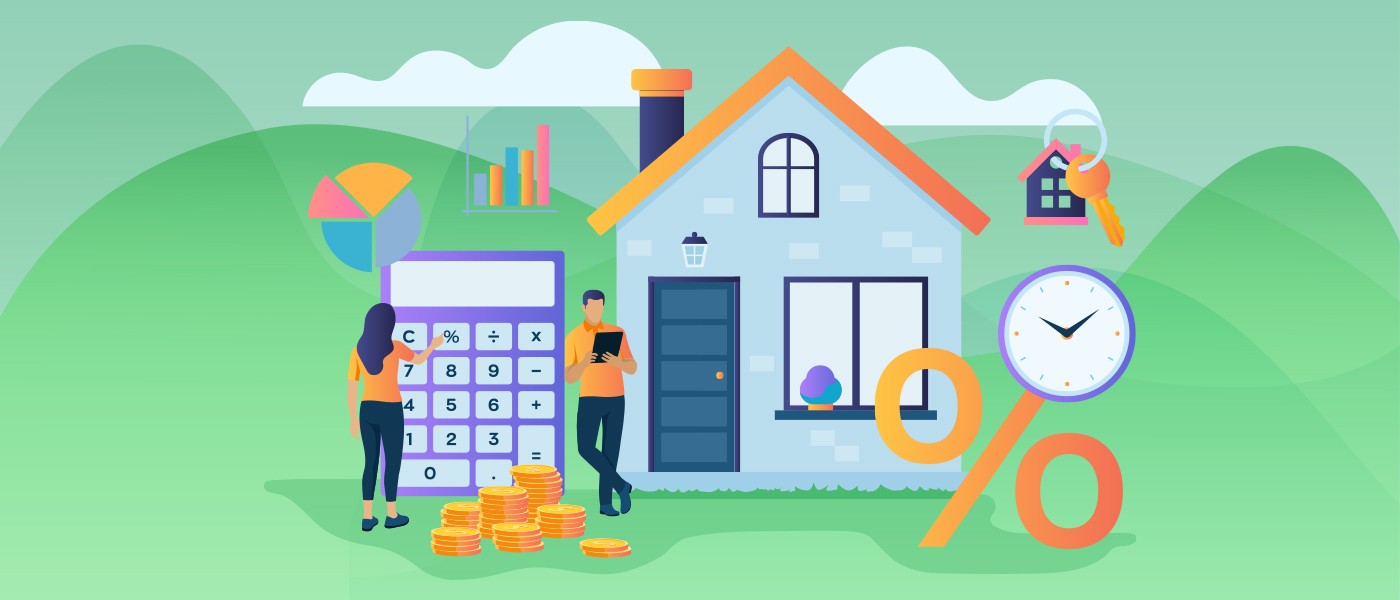 When dealing with the complex, data-driven world of mortgage lending, you need more than just an average CRM. You need a tool that will allow you to automate, customize, centralize, and efficiently use all of your interactions with your leads and clients.
Don't hesitate to adopt a robust mortgage CRM because of concerns about the cost. Using any CRM delivers an average of $8.71 for every $1 spent. Just imagine the ROI you could enjoy from a CRM customized just for you.
The right customer relationship management platform will prove itself to be an investment that pays for itself over time by both saving you money and earning you more clients over the long-term.
Mortgage CRM saves you time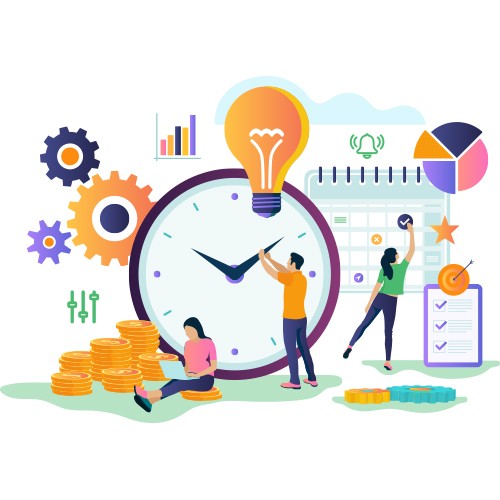 Your mortgage CRM can save you and your team time, and time is money. What areas do you and your team spend the most time on throughout the day? Is it any of these?
Data collection and management
Cold calls and lead follow-ups
Lead qualification
Lead nurturing
A robust mortgage CRM will use automation to reduce the amount of time you spend on each of these tasks.
Data Collection and Management
No more manually entering customer information into a database or hunting for client data before making a phone call or writing an email. GoCRM seamlessly integrates with hundreds of platforms and imports all the relevant data from each one into a centralized database.
When you are ready to talk with a potential customer, you can view their entire journey at a single glance. You can even access information provided via phone, thanks to GoCRM's ability record and import information via our cloud-based VOIP system.
Lead Follow-Ups
Nobody enjoys cold calling prospective customers or chasing down cold leads. Now, you can spend your time elsewhere while your mortgage CRM does the work for you.
Through automated lead engagement workflows, you can create email drip campaigns and set up series of emails, phone calls, and SMS messages directed toward specific target audiences, including cold call targets and cold leads.
Lead Qualification
Don't spend time identifying your most promising leads. Let GoCRM do the work for you by setting up parameters for each type of lead. The system will automatically send promising leads to your sales team while following up with cold leads through automated workflows.
Lead Nurturing
Encourage leads down the sales funnel with automated workflows and communications. From simple out-of-office responses to more detailed drip campaigns, you can use GoCRM's automation to nurture potential clients toward a mortgage deal.
Engage prospective clients
Respond to specific actions, such as form submissions and appointment requests
Provide resources to leads
Mortgage CRM captures all leads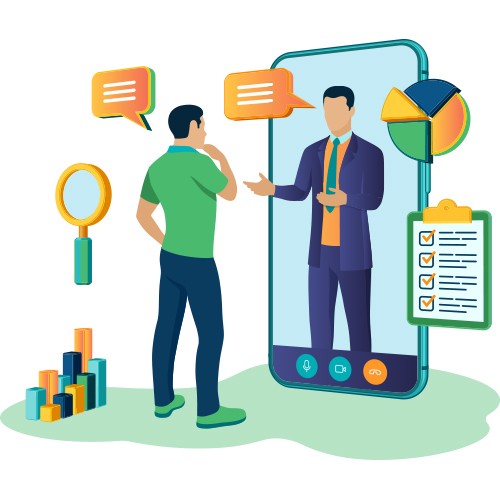 Almost half (46 percent) of borrowers never look at more than one lender before closing on their mortgage. Losing a lead means losing the sale, probably for good. Capture every possible lead with a mortgage CRM that tracks your leads for you.
For example, GoCRM ensures that no lead falls through the cracks through a series of steps designed to keep that lead engaged and connected with your sales team. Here is a look at how our mortgage CRM is customized to deliver a comprehensive lead management system for you:
Automated lead assignment connects every lead with a specific member of your sales team.
Automated task assignment places critical jobs on the correct team member's calendar.
Automated notifications keep each task on the team member's radar.
Automated workflows follow up with and engage leads until they are ready to speak personally with your sales team.
A centralized database provides comprehensive information for accurate and timely follow up with every lead.
SMS messages and emails sent from team members' personal accounts ensure that a personal connection is possible as soon as a lead responds.
With every lead tracked and managed by your CRM, you avoid losing the money spent on capturing those leads. Instead, your investment delivers leads who are carefully shepherded along the sales funnel until they are ready to commit to a mortgage with you.
Mortgage CRM focuses your marketing
There is a reason that a CRM delivers increased leads and conversions about 80 percent of the time and why 60% of CRM users report improved numbers of qualified leads from their marketing: The right CRM helps you focus your marketing efforts on what really works.
Rather than spending money on marketing efforts that may or may not deliver leads and conversions, you can use the analytics provided by your mortgage CRM to identify the most effective marketing tactics for every target audience.
For example, dynamic number insertion by GoCRM assigns a unique phone number to each marketing effort. When leads call that number, GoCRM immediately connects them with the relevant marketing message so you can see which campaigns are delivering the most results.
Thanks to real-time access to data on the origin and journey of every lead, you can see which marketing efforts are driving leads, which are driving the most conversions, and focus your marketing dollars on those efforts.
Mortgage CRM earns more leads and conversions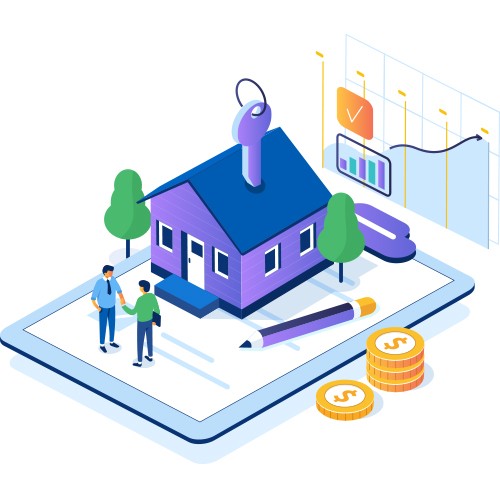 A CRM customized for the mortgage industry does more than prevent wasted marketing dollars. It also maximizes the impact of those dollars by delivering more leads and conversions for your mortgage business.
Consider the ways in which your mortgage CRM can improve your leads and conversions, thereby earning your business more money:
Delivering prompt replies that capture more leads.
Reducing lead to conversion times
Improving sales productivity (by as much as 14.5%)
Improving email open and click-through rates
Reducing lost leads
Providing insights that maximize marketing effectiveness
Personalizing communications
With every lead properly captured, engaged and nurtured through GoCRM's robust mortgage capabilities, you can ensure that your business receives as many leads and closes on as many loans as possible.
Mortgage CRM improves productivity
Increasing the amount of work you can accomplish at one time saves you money and manpower. A customized mortgage CRM helps you work smarter, not harder, so you can save your marketing dollars while also getting more done.
By using automated processes, capturing every lead, focusing your marketing, delivering granular analytics, and earning more leads and conversions, GoCRM can help you do more without spending more.
💡 Takeaways
If you want to not only save money but also make more money by closing more loans, then you need GoCRM. Let us give you a free demo and show you what is possible through a customized mortgage CRM.