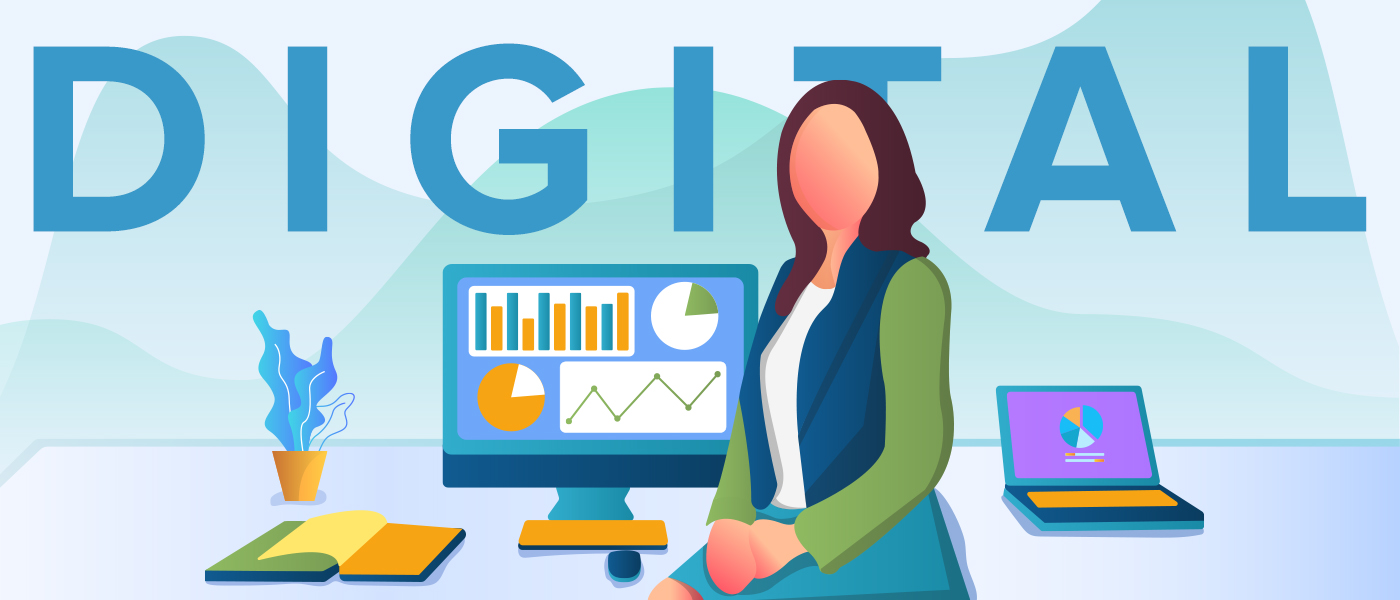 Why CRM is Key to Digital Transformation During COVID-19 Times
Digital transformation (DT) is essential for businesses serious about connecting effectively with consumers. DT refers to the process of using technology to reach consumers when and where they prefer to connect.
For example, digital transformation might look like creating an active social media presence on the channels your target audiences prefer to use, implementing closed-loop marketing so you can track every single sale back to its source, or directing marketing spend toward online search marketing campaigns instead of toward offline efforts such as print advertisements.
DT is particularly important in the time of COVID-19, when people are increasingly spending time online rather than making in-person appearances at businesses.
However, the digital landscape is broad and diverse. Businesses that undertake DT need a way to identify the most effective approaches and integrate their efforts if they hope to succeed. That is where CRM software comes in. A strong customer management platform delivers the tools and data that enable a business to pursue effective digital transformation trends.
CRM identifies the right approach to digital transformation.
Businesses increasingly recognize the need to integrate digital approaches into their sales and marketing efforts, but they do not always know how to do so effectively. According to data by Harvard Business Review, an astounding $900 billion (70%) of the $1.3 trillion spent on digital marketing in 2018 was spent ineffectively.
Improving the efficiency and effectiveness of DT depends upon having access to information and tools that make it possible to pinpoint the right approach to technology integration. Otherwise, businesses are "flying blind" as they devote resources to initiatives and technologies that may or may not work.
A robust CRM can deliver the critical information and tools that drive transformative digital integration. Consider these insights available through a CRM:
Analytics on every marketing campaign's performance
Data on the origins and pathway followed by every sale
Information on where and how prospects and customers connected with your business
Comprehensive data on sales/customer interactions and their results
Using these analytics and data, businesses can see where their customers are spending time online, how they are accessing information about the business, which digital strategies are earning engagement, and which approaches work best for ushering leads through the sales funnel. Based upon this information, businesses can craft powerful digital strategies that lead to sales.
CRM facilitates a multi-channel approach.
A customer's pathway to conversion is rarely a linear process. Instead, consumers often use several channels over a period of time to complete a sale. A single customer, for example, may utilize social media, review sites, live chat options, text messages, online browsing, and even an in-person trip to the store before they complete a purchase.
As a result, digital transformation within an organization often includes embracing multiple digital channels in order to communicate with consumers whenever and wherever they wish, at whatever point in the sales funnel they happen to be.
While necessary, this multi-channel approach can lend itself to disorganization unless a robust CRM is utilized. The right CRM can facilitate a multi-channel approach by integrating all channels within a single, intuitive user interface so that no data or leads fall through the cracks.
For example, with GoCRM, every interaction with a customer is carefully logged within the system, thanks to the system's ability to pull in data from hundreds of sources, including social media platforms, marketing campaigns, phone calls, emails, and texts. As a result, a prospect's entire history appears in one location for easy access, evaluation, and follow-up.
In addition to facilitating a multi-channel approach, a CRM also enables a business to use all of these channels to deliver an exceptional customer experience. With customers expecting a response from businesses within an hour of reaching out, the ability to monitor and respond to any digital channel consumers use is critical, and available through a powerful CRM platform.
Integrating platforms and digital channels in one place simplifies the process of using multiple digital channels while allowing your sales and marketing teams to access the data they need. As a result, you can more effectively use multiple marketing channels to more effectively reach each target audience at each stage of the sales process.
CRM enables personalization of digital approaches.
Consumers expect personalized interactions with businesses. In fact, 75 percent of consumers report that they are more likely to buy from a company that knows their name and purchase history and offers product recommendations based on that purchase history. More than half of consumers want businesses to use their personal information to create relevant content targeted at them.
Clearly, digital transformation has to enable personalized communication with consumers. A robust CRM enables this personalized marketing and sales campaigns by 1) Gathering relevant data about consumers and by 2) Automating processes to deliver individualized content to prospects and leads.
Data Compilation:
By integrating a multi-channel approach and centrally locating all customer data, a CRM provides a comprehensive view of a lead, or even of an entire group of potential consumers.
Based on this data, you can craft campaigns directed personally at these consumers. For example, you may implement text messaging campaigns directed at consumers who filled out a web form, sent a message via social media, texted a rider sign, or click on an ad on Facebook, Google or YouTube.
Automated Processes:
Personalization is also easier through automated processes delivered by a robust CRM like GoCRM. For example, you can not only use the data in your CRM to craft a targeted email campaign, but you can also deliver those emails automatically through the CRM.
Similarly, you can automate processes such as text messages, phone calls, and drip campaigns based upon specific customer segments and actions. Add in the ability to incorporate customer names into those communications, and your automated processes reduce time and energy while increasing personalization for digital transformation that gets results.
The right CRM can support the digital transformation businesses need to adopt during the time of COVID-19. By embracing a targeted, personalized, and multi-channel digital approach, you can reach consumers even while they remain hesitant to shop in-store.
💡Takeaways
The key to digital transformation success is your CRM. This tool allows you to identify the right approach, facilitate a multi-channel strategy, and enable personalization. As a result, your sales and marketing teams can access complete information on consumers and campaigns and successfully craft strategies that earn more leads and more sales.
Get your Covid-19 CRM Free trial. Our full-funnel sales & marketing approach is designed to be both intuitive and comprehensive, with customizable features that can make it the ideal tool for your sales and marketing teams.