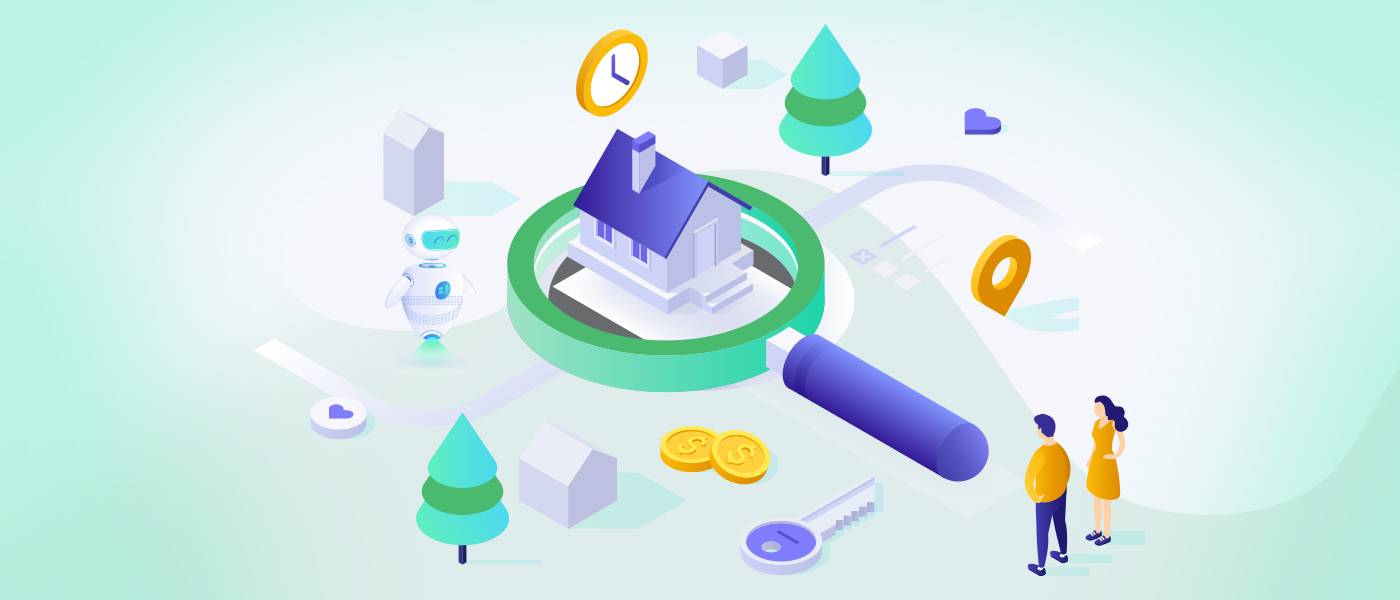 Home building can be a tricky field when it comes to sales and marketing. Lengthy sales cycles, indecisive consumers, and a crowded market make efficiency and productivity essential for success.
Enter CRM-driven automation. By automating the rights tasks and processes, you can save yourself time while boosting productivity and ROI. How can a homebuilder CRM like GoCRM help? By using automation to make earning, engaging, qualifying, nurturing, converting, and following up with leads quick and seamless.
Here is a look at 7 ways you can use automated home builder marketing strategies to benefit your home building business.
Call Tracking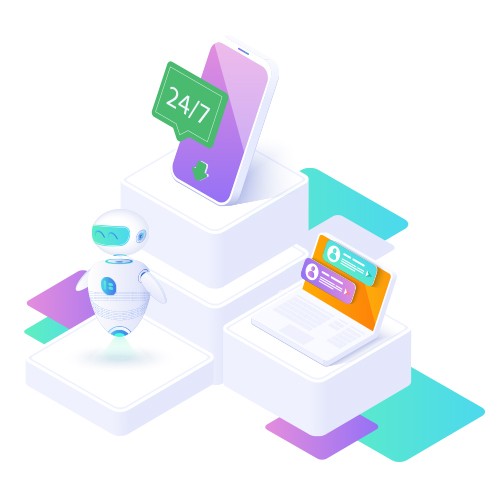 With a process as lengthy and complex as home building, leads are going to call your business. Whether they want to discuss your warranty options, ask about a floor plan, or schedule a meeting, you need to capture these calls in order to capture the sales.
Homebuilder CRM marketing automation can help. In particular, GoCRM delivers automated call tracking to help you stay on top of all the information you gather via phone.
We use a cloud-based VOIP system to automatically route every phone call to the assigned team member's personal device, allowing them to answer (and make) phone calls anytime, from anywhere.
GoCRM then automatically records the call and imports important information from the call into a central database. With call marketing automation that delivers up-to-date information, you,  and any member of your team, can easily accomplish the following tasks:
Nurture leads with relevant follow ups
Set up consultations
View client preferences and project changes
Answer questions
Home Builder Lead Engagement Workflows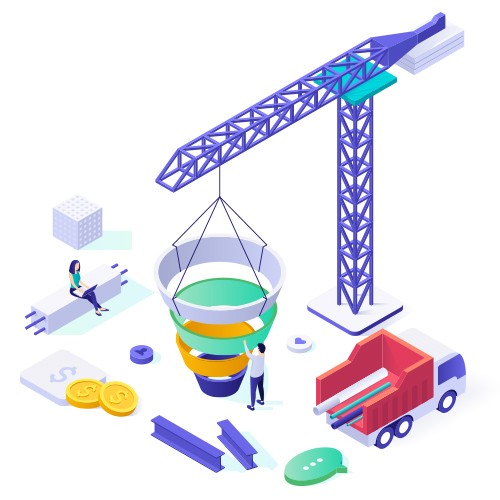 Maximizing ROI for your home building business means maximizing the number of leads you earn, and the interactions you have with them. Capture, qualify, and nurture leads more efficiently with automated lead engagement workflows.
Within GoCRM, you can set up series of tasks, emails, SMS messages, and phone calls customized to your business practices and target audiences. Then, create related email and SMS templates within your home builder marketing system.
Once you activate the workflow, GoCRM will automatically implement it, including scheduling phone calls and sending the pre-written messages, based on the parameters you set. It will even personalize emails to the name of the lead within the GoCRM database.
With automated workflows, you can accomplish many repetitive tasks, freeing you and your sales teams up to focus on the most important, and revenue-generating, responsibilities.
Use automated workflows for tasks such as the following:
Create an autoresponder for incoming leads
Automate lead qualification
Re-engage leads who stopped responding
Respond to website visitors who requested a consultation or asked a question
Provide industry information (e.g. Home building tips or financing suggestions) to engage potential clients
Follow up after a home building consultation
Check in with former clients to request reviews, obtain referrals, and determine satisfaction with your work
Lead Assignment
Make sure no lead ever falls through the cracks with automated lead assignment. A CRM for home builders, like GoCRM, can assign leads to the team member best qualified to handle that lead.
Assign leads based on team member seniority, home building needs, area, or any other parameter you desire. You can also simply have the system assign leads in a round robin style.
After assigning the lead, GoCRM will send a notification to the appropriate team member about their new lead, as well as send emails and SMS messages from their personal accounts, and schedule phone calls and tasks in their calendars.
When you combine automated lead assignment with automated workflows, you create a system that works seamlessly and effectively on behalf of your sales team to earn, engage, and nurture every single lead, all while saving you time on tasks you used to have to complete manually.
Email Marketing Campaigns
Cheaper than print and more effective than social media, email marketing remains one of the most effective marketing tactics out there. Take advantage with automated email marketing for home builders.
For example, GoCRM allows you to build email drip campaigns that are as simple or as complex as you wish within its automated workflows.
You can also trigger emails based on consumer behavior (e.g. Send a "welcome" email when a consumer finalizes a contract, or a "success" email when they request a consultation).
Simply create, schedule, and activate. GoCRM will do the rest, even adding the recipient's name to the email.
Consider using automated emails to complete some of the following tasks:
Communicate with your target audience regarding relevant news (e.g. Historically low interest rates)
Encourage potential customers to schedule a consultation
Alert leads to resources and information (e.g. A new floor plan)
Re-engage cold leads with information on a new neighborhood or new warranty package
Deliver resources, such as an ebook on financing a new home, to nurture leads
Respond to website form submissions and other communications
Onboard new customers
Follow up with clients after project completion
Personalized Marketing Communications
Personalized communications within GoCRM go beyond simply adding the recipient's name to emails or text messages. Our system also sends communications from the assigned team member's personal accounts.
For example, an SMS will come from the team member's personal phone number. An email will come from their personal email account. As a result, the recipient can respond directly to the team member, and the team member can seamlessly continue the conversation in person.
Simplifying the process of reaching real people on your team, and simplifying the process of your team members connecting with leads, creates a positive experience for everyone. And that positive, efficient experience leads to more sales and a better ROI.
Data Entry
Complete information is critical in successfully nurturing and converting leads. Obtain that information and save your team hours of labor with automated data entry.
GoCRM integrates with hundreds of platforms, importing relevant information directly into the central database. As a result, every member of your team can see a lead's entire history at a single glance.
No more repetitive communications, missed tasks, or ineffective marketing strategies. You and your team will have all the information you need to successfully communicate with leads, all without needing to enter the data yourself.
Analytics Tracking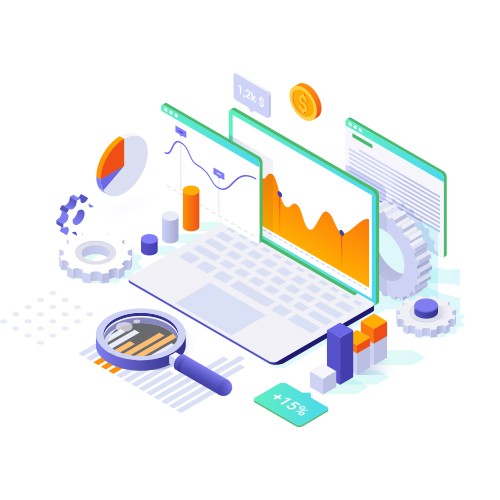 In order to choose the most effective sales and marketing strategies for your home building business, you need access to real-time analytics.
Get it with GoCRM's automated analytics tracking. Our system will assign a unique number to each marketing effort (A process known as dynamic number insertion) so you can easily track which leads come from which marketing efforts.
In addition, you can track the origins of leads who submit forms, schedule consultations, visit your website, sign up for emails, and more. Use all of this information to identify and use those efforts that work best.
💡Takeaways
Homebuilder CRM marketing automation can save you time while increasing the number of leads and conversions you enjoy. Use a home builder CRM for sales and marketing improvements that boost productivity and ROI. GoCRM offers a full suite of automations that can help you work smarter, not harder, in the home building field. Request your GoCRM demo today.