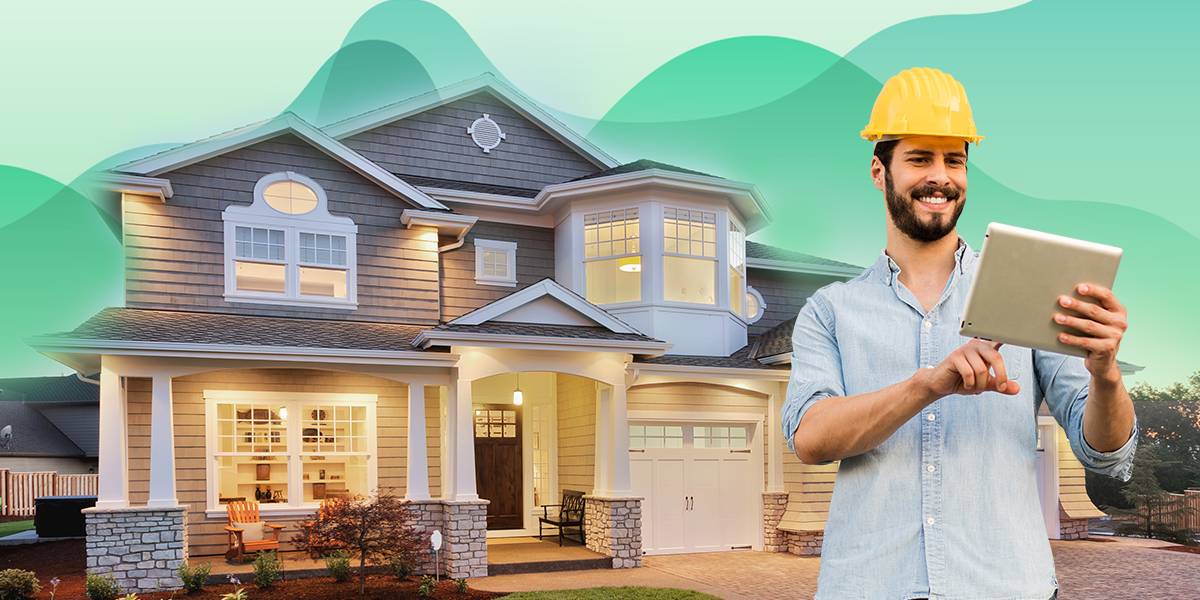 Customer Relationship Management Solution for Home Builders
The thing that makes GoCRM such a unique Customer Relationship Management solution is that it's more than just CRM, it boasts a powerful combination of sales and marketing features. Because it has been built with the purpose of streamlining sales processes, clients like Hosanna Construction & Realty usually have amazing feedback.
Since using GoCRM, they have reported increased conversions, optimized sales processes, and streamlined sales management. Basically, sales are easier and ROI is higher. These are some of the main benefits they said are highly beneficial in the home builder industry.
Learned Where Leads Come From
As a home builder, Hosanna relied on marketing channels that include magazines like the New Homes Guide, events like the Home and Garden show, offline and traditional, Facebook and signage. With our tools, they could divide leads into the different channels to track how effective each channel is. Channels can be customized with a unique URL and phone numbers that are used for that specific channel. This way, all leads that connect via a specific number can easily be connected to a specific marketing campaign. Hosanna used many channels over time and would reuse these numbers by reassigning them to new marketing channels once the old ones expired.
Effectively Tracked and Optimized Leads
With a designated area for all leads, Hosanna could see all the details about a lead, such as where it comes from and when it came in. Our Dynamic Number Insertion technology ties to current sessions to give a detailed breakdown of how leads arrived at the site, like via Google. It also tracks all form submissions, states the source, and gives the names of leads.
Once Hosanna implemented the tracking system, all their leads were funneled into one centralized lead list. From here, they could generate detailed reports that break down the percentages of leads that come from different channels. As a result, Hosanna was able to evaluate what's working and what isn't. They saw they got most of their leads from Facebook and Google, while magazines weren't being as successful, and shifted their budget accordingly to get more leads.
Increased Conversions
After seeing where their leads come from, GoCRM helped Hosanna to take that further by comparing leads with number of sales. These figures didn't align, so they used our tools to pinpoint weak areas in the sales process and optimize those areas for more sales. With GoCRM, they could instantly see everything they need to know about a lead: where they came from, when they made the first contact, or when your team engaged with them.
More Effective Lead Management
From within the platform, leads can be assigned to the relevant salesperson or randomly assigned. Staff can use the app or CRM to call leads via a dedicated VoIP number. These calls are automatically recorded, so it's easy to listen to all calls on the lead's feed and know exactly where they're at. These virtual numbers are owned by you, so you never lose them and can transfer them to new employees if someone leaves. The Hosanna sales team didn't have to do manual data entry, they just resumed with normal sales responsibilities and everything is logged automatically. Staff can also send promotional or transactional text messages and emails from their phones or desktop and, to make it even easier, you can create templates with relevant information or attachments.
Because they had to navigate through hundreds of leads at a time, Hosanna used GoCRM to figure out who to target next. They could type in specific questions like "Who haven't I called in the last 90 days?" or categorize leads according to a range of filters, then save different segments.
Automated Follow-Ups for Better Results
Making use of the marketing automation features, Hosanna automated follow up messages to leads. This is as simple as creating a template text or email and setting at which stage the message should go out. You can also choose the day and time the message should go out. This way, you don't have to worry about missing out on a lead. They also created more powerful marketing automation with a series of emails or texts. Additionally, the outreach feature allowed them to use the drag and drop designer to create email blasts for events like open houses.
Streamlined Overall Sales Processes
With an admin view that shows a full pipeline of all activity in the organization, such as leads, calls, texts, form submissions, and closed deals, Hosanna greatly streamlined processes. This view can also be filtered by team members to track individual activity. Ultimately they reported GoCRM as being an all-in-one solution that offers CRM, call tracking, phones for salespeople, call recording, and email marketing. They could also customize everything to suit their specific processes and business. Ultimately, Hosanna enjoyed that their sales agents didn't have to do anything differently and instead could focus on what they do best: sell.