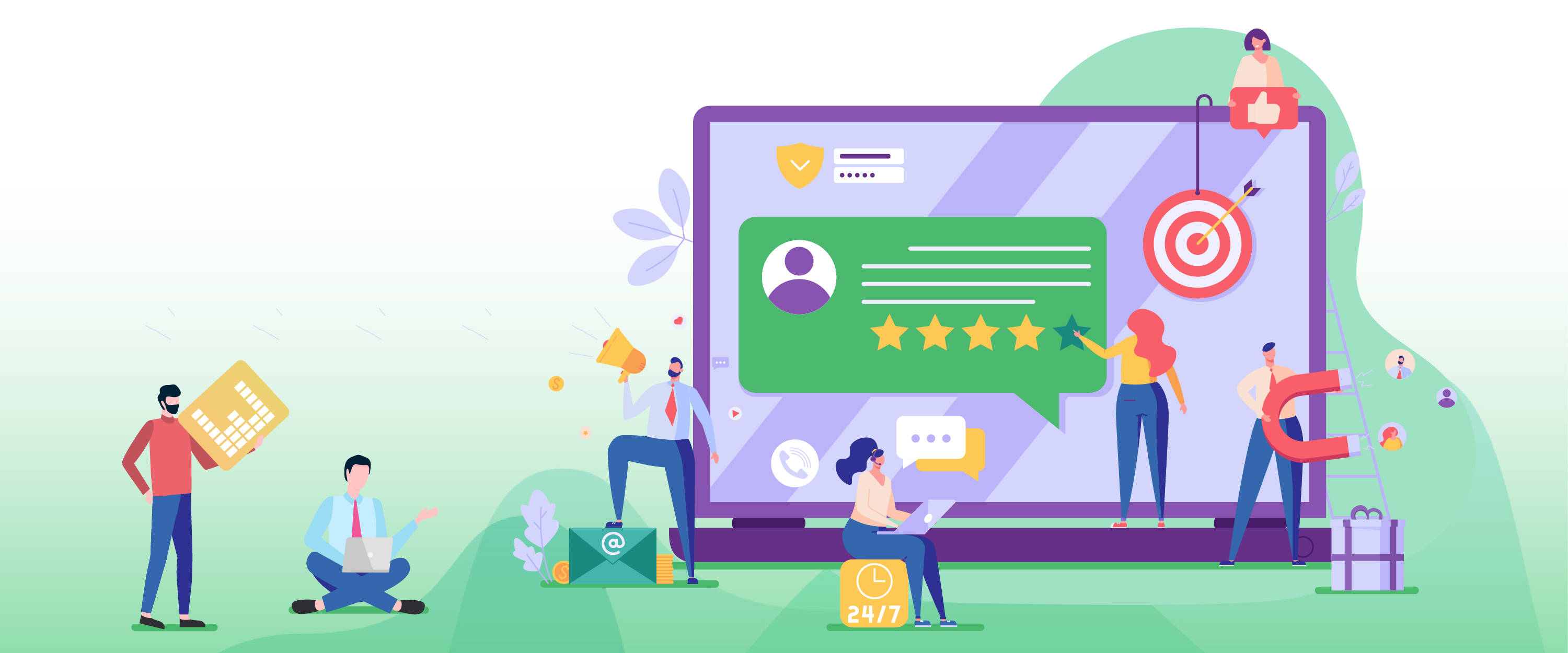 Customer Relationship Management – the three words that can make or break a business. A CRM enables an organization to manage all the customer records, contacts, and other relevant information. When you learn to use the CRM software to its full potential, you will see that it can be a lot more than just a database of customer contacts.
There are many advantages to having an optimized CRM implementation. It provides enhanced customer experience, increases productivity, and equips you with better insights into making your business deals and sales more profitable.
Let us guide you into making an efficient CRM implementation and use it to reap all the benefits.
Understand the CRM terms
Before getting to learn the nuances of using a CRM, it makes sense to understand the terms used. For additional understanding of CRM basics, continue to our CRM 101 series "What is CRM software designed to do".
Contact
Refers to an individual account that contains the necessary contact information such as email address, name, and, at times, additional information like company name, residential address, age, and more.
Lead
A lead could be a contact or a potential customer who is interested in your product. It could be a Marketing Qualified Lead (MQL) or a Sales-Qualified Lead.
Deal
Deal refers to a possible seal or an action that profits your company.
Source 
This refers to the origin of your deal and could be anything from a referral, a marketing campaign, demos, webinars, website, ads, and more
Activity
Any operation or action taken by your sales team or the customer can be referred to as an activity
Deal Stage
Every deal passes through different phases and states until it is deemed to be done.
Pipeline
Deal stages are structured into pipelines that help your sales team to track opportunities and activities currently in progress.
How To Use A CRM
Here are some steps to get started with using your CRM.
Define Your CRM Strategy
Define the work processes that will be altered with the introduction of the CRM and set up a clear roadmap on how you intend to implement the CRM. Communicate the CRM plan with your team and make sure everyone is informed of the changes to be made.
Add Your Sales Team To The CRM
Your sales team will be the prominent end-users of a CRM system. So start adding them as users once the implementation is complete to speed up your sales processes. Prep your team with the necessary training and mind-set induction to get them to accept and use the CRM system once implemented readily. You also need to assign a dedicated superuser and the admin staff who will take care of the CRM maintenance, updates, and bug fixing operations.
Customize Your Settings
Configure your CRM to reflect your sales process effectively. Integrate your existing data and map out the various stages each lead is taken through.
Take time to observe your existing sales process and know the marketing and sales funnel processes. For instance, some sales teams will group contacts into leads, opportunities, and finally, customers depending on their progress in the sales funnel. Try to customize your CRM software to include the custom entities that correspond to your sales process. Start tracking the unique properties that you consider are important for understanding user behavior.
Import Your Existing Customer Data
Import the existing data stored in your legacy systems into your CRM system. Look into the methods that allow you to seamlessly import data stored in different formats like spreadsheets, CSV files, and old database records.
Integrate With Your Existing Tools
Integrate your existing marketing tools and campaign builders like landing pages and form builders to optimize your sales process and customer experience further. Doing so will help you get a 360-degree view of your customer data and get access to better insights. You can seamlessly exchange information from one tool to another and make the best out of every data collected.
Set Up Dashboards
A CRM dashboard provides a comprehensive look at your data and team productivity with a single glance. You can customize your CRM dashboard to focus on your priority components and use visual representations to get a clear understanding of various customer insights.
Learn to make full use of your dashboard as a control panel and customize it to fit your needs. Specify the stats you want to be shown on the primary dashboard page and shortcuts to important operations to enable easy access.
Make Use Of Reports
Reports are a useful way to get a comprehensive understanding of your progress and monitor your operational efficiency. While data is essential, not everyone can make sense of huge loads of data. Reports present information in a meaningful way.
Reports save your sales team from hours of analysis work, which can instead be spent focusing on actual sales activities. Configure your CRM to automate the report generation daily, weekly, monthly, or yearly as per your needs so you can easily track your progress and get hold of emerging trends. You can also set up events to trigger reports and alerts.
💡 Takeaways
Make use of the insights gained to enhance your customer experience and incorporate CRM into your marketing activities. Contact us today for a free demo.