GoCRM lets you automate text messages so that your prospective clients get a personalized introduction from you the moment they encounter your business. This is where you get to reel them in with an engaging introduction message and make a good first impression.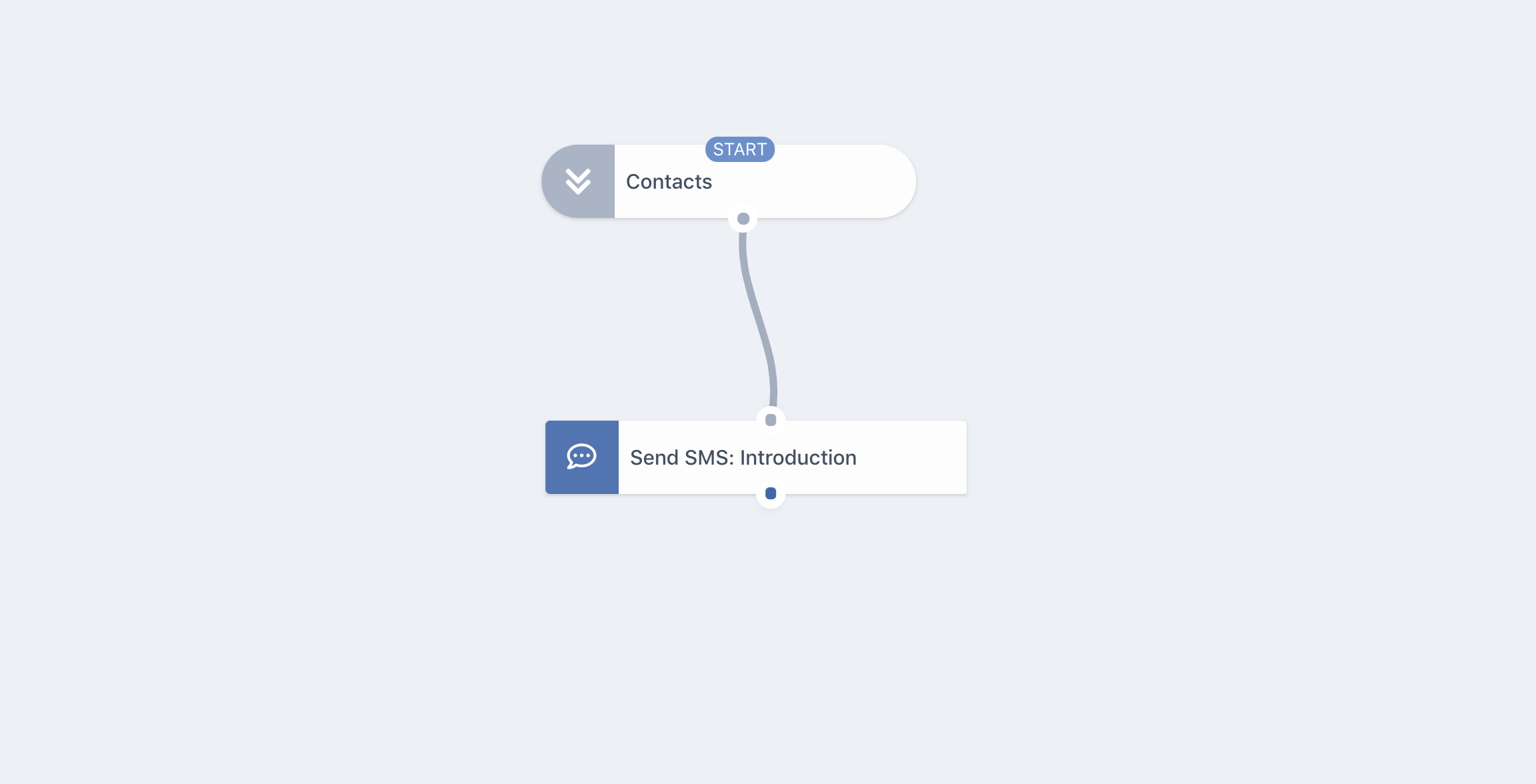 Segment
Before you start sending text messages, you will need to create a segment. The segment represents the group that you're targeting (who you'll be talking to). We recommend that you filter out contacts that don't have a phone number to avoid bounced messages or unresponsive leads.

CONTACTS WHERE
Contact Phone is not empty
Steps
You'll need to include the following steps on your automation.

How it works: Create an automated text message to go out to leads when they subscribe to your communication. Pay careful attention to the way you introduce yourself – you need to be able to engage contacts, maintain a professional tone, and provide valuable information while staying inside the limit of 140 characters.
Hi {{ contact:firstName }}, it's {{ user:firstName }} from (business name) here. Texting is the new emailing, so here we are – just a text away for all your home building needs.


Copy To Clipboard
Your home building team is now available on text. Any home building questions, comments or appointments are just a text away.


Copy To Clipboard