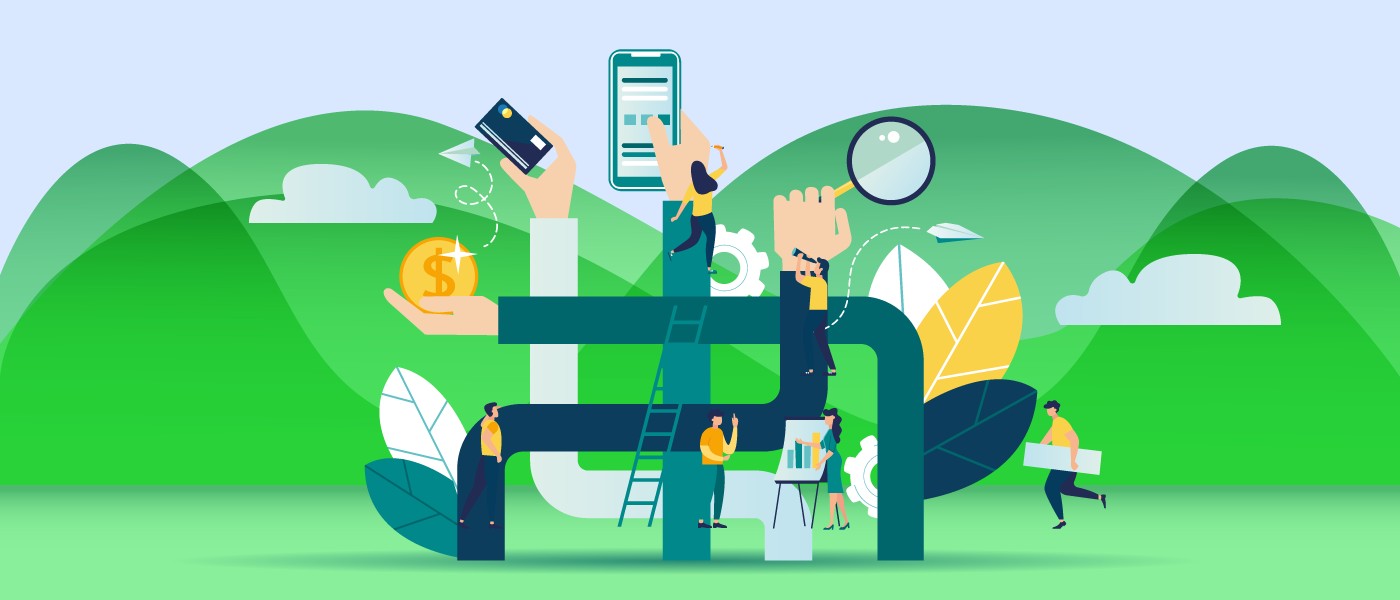 Fast, simple and personal access to senior leads and customers is vital in the senior insurance business. Whether you are offering educational resources to an undecided retire or getting in touch with a baby boomer after a natural disaster, prompt communication is key to earning their trust, and their business.
Enter SMS messaging. As part of your senior insurance marketing strategy, text messages can reach more people, generate more leads, and earn more trust than would be possible through more traditional means.
Take a closer look at the power of text messaging in insurance marketing, and how integrating SMS with your CRM can make you more effective, without adding more work.
The Power of Text Messaging
Why use SMS as part of your senior insurance marketing strategy? Because people pay attention to text messages. Consider these facts:
91 percent of adults in the United States own a cell phone.
However, most people ignore calls they believe to be from telemarketers.
BUT 90 percent of text messages are read within 20 minutes.
Consumers expect to communicate with you 24//7/365.
People over the age of 50 make up more than 37% of the population in the US.
By 2050 the senior population will reach 90 million.
Text messaging gives you a fast, simple, and effective way to connect with leads and customers, at any time of the day or night. Plus, it gives them an easy way to reach out to you without going through frustrating automated phone systems or needing to take the time to write an email that may (or may not) ever read.
Uses for SMS in Senior Insurance Marketing
Insurance agencies are increasingly seeing the value of SMS in their senior insurance marketing. Text messages can assist with a slew of health or life insurance marketing tasks, including the following:
Setting up appointments for Senior Coverage insurance plans
Sending reminders and notifications (e.g. Upcoming appointment reminders or Medicare policy renewal notifications)
Checking in with customers (e.g. After an event or Medicare Supplement claim)
Requesting feedback from customers (e.g. After a Senior Insurance claim)
Sending one-time passwords for account access
Engaging leads (e.g. Sending educational resources or special offer alerts for Part A or Part B)
Earning leads through giveaways or special offers (e.g. Weekly webinar on Part D plans)
Following up after online form submissions
Upselling insurance products to customers
Reducing customer service calls (e.g. Confirmation of form submission or appointments will reduce calls to confirm this information)
With the ability to include links to your website, resources, or letters in your text messages, you can use SMS to quickly grab the attention of your target audience, current leads, and customers in order to communicate important information efficiently.
With the ability to effortlessly communicate with you, leads and customers will also experience greater satisfaction, and purchase more insurance products, than if you had attempted to reach them in other ways.
Getting Started with SMS Senior Insurance Marketing
Sending text messages to hundreds or thousands of people in the hopes of generating leads, promptly replying to online form submissions, or sending notifications and reminders in a timely manner is outside the abilities of most sales and marketing teams.
You want your teams to focus on work that generates money for your business. That is why you need to get started with SMS senior insurance marketing by integrating your text messages with your CRM.
Through a customer relationship platform like GoCRM, you have the ability to use SMS as part of a full set of tools that work together to create seamless and productive interactions with your leads and clients.
Here is how you can use your CRM to integrate SMS into your senior marketing and sales efforts.
Make SMS part of your automated workflows
Within GoCRM, you have the ability to create automated workflows to accomplish tasks such as nurturing leads, onboarding new customers, or engaging cold leads. These workflows consist of emails, phone calls, and SMS messages written by you and arranged according to your company's best practices.
Once activated, GoCRM automatically implements the workflow, so all you have to do is create the messages once, set the parameters (e.g. All leads who have not responded in the last 15 days) and turn your attention to other tasks while GoCRM takes care of the rest.
Text messages can become an important part of these automated workflows. For example, you may send a text message to check in about a lead's level of interest, send a quick link to resources that a cold lead may find engaging, congratulate a new customer on their Medicare policy enrollment as part of an onboarding process, and more.
Within GoCRM, these SMS messages come from the assigned team member's personal number, so recipients can text back and immediately reach a real person, or call the number to speak to someone personally.
As part of automated workflows, then, text messages become a quick, easy, and effective way to build a line of communication that captures leads and encourages them through the sales funnel with less work on your end.
Use SMS messages alongside emails and phone calls
When you integrate SMS senior insurance marketing with your CRM, you gain the ability to use text messages alongside other tools, such as emails and phone calls.
Automated workflows, such as those discussed above, for example, create a seamless way to capture, engage, and nurture leads using all the tools at your disposal. You set the series of emails, phone calls and text messages to create the most effective campaigns possible for your target audiences.
In concert with emails and phone calls, text messages can give leads and customers the nudge they need to engage further with your senior insurance business.
Use text messages to respond to customer actions
You don't have to use SMS messages just as part of automated workflows. You can also set text messages to trigger through GoCRM when leads or customers take specific actions.
For example, say someone schedules an appointment with you online. GoCRM can respond immediately with a quick text message confirming the appointment and providing a link to more information.
Similarly, say a lead has an upcoming appointment. Your CRM can trigger an SMS message as early as you want before the meeting: 1 hour, 24 hours, 1 week, etc. These reminders reduce the number of missed meetings, and wasted time, your sales team experiences.
Use text messages to cut down on response times
Seniors looking into insurance want to know that they have your attention. If they submit a contact form, they want to hear from you right away. If they schedule an appointment, they want to know that you received their appointment time.
SMS messages can help you to respond quickly even when leads and customers take actions outside of business hours.
For example, GoCRM can send a thank you SMS to a customer as soon as they schedule an appointment, no matter what time of day or night it is, while someone who submits a contact form can receive an SMS with your company's hours of operation so they know when to expect a reply.
Automated, and prompt, text messages such as these create instant communication that earns you more leads and more sales by ensuring that your business remains engaged with everyone who wants to connect with you.
💡 Takeaways
GoCRM has the ability to put SMS messages to good use for your insurance business. Contact us for a free demo or to learn more about how you can get started with SMS marketing through our CRM.