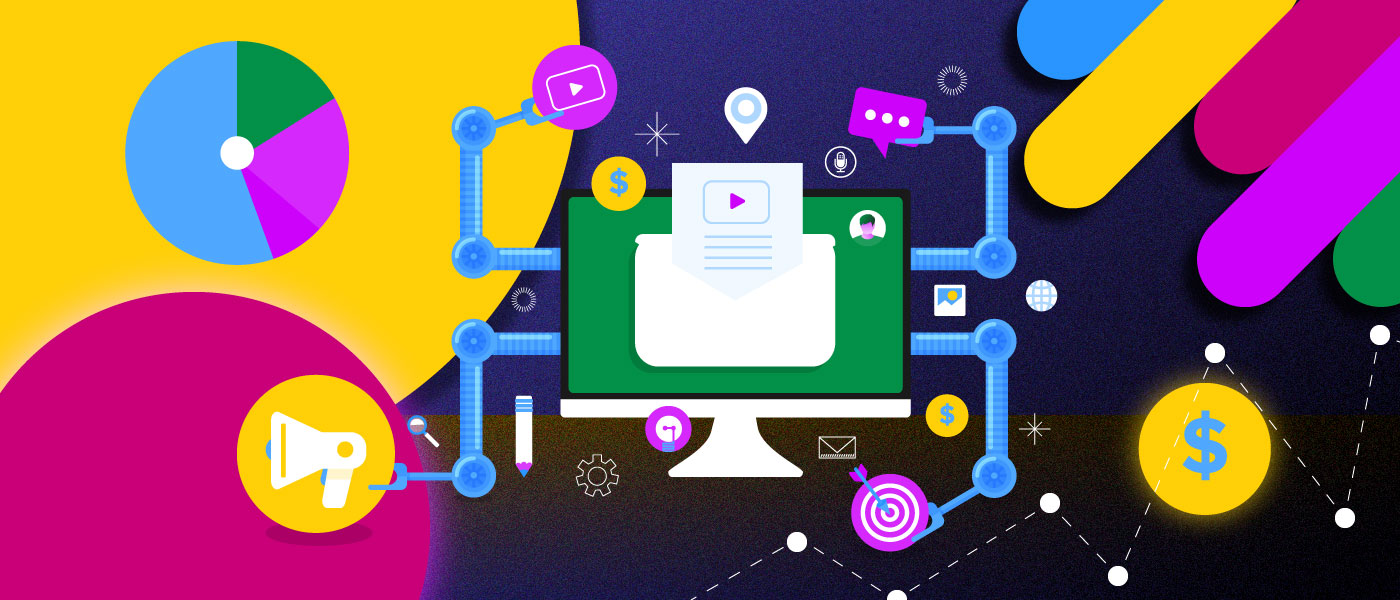 For businesses looking for simpler marketing solutions, Get Response offers user-friendly email campaigns, automation, and online marketing for an affordable price. However, Get Response does not offer the best marketing automation currently on the market. There is an alternative that works smarter, not harder, while delivering customizable, comprehensive options for any business: GoCRM.
Get Response: An Overview
This Poland-based company is making a name for itself in the United States because of its numerous features and straightforward pricing options.
Some of its leading claims?
Drag-and-drop website building and landing page creation
Contact list building for hundreds of contacts
Automated email marketing
Unified data
Webinars
Built-in CRM
30 integrated marketing and automation tools
Affordable pricing plans
With Get Response, businesses can create and promote their website, develop and target permission-based mailing lists, generate email autoresponses and data reports, deliver webinars and other content, and track customers, all in one user-friendly product.
GoCRM vs GetResponse
Despite its impressive claims, Get Response lacks the features that make it a truly robust option for marketing automation. GoCRM outperforms Get Response in some key areas. Here are the biggest ways in which GoCRM provides better marketing automation for businesses in any industry.
GoCRM utilizes a full-funnel approach.
GetResponse focuses primarily on the marketing side of automation. When it comes time to turn prospects into customers, businesses may find GetResponse lacking in features that they need to empower their sales teams.
GoCRM is different. As the only CRM that utilizes a full-funnel approach, GoCRM combines powerful marketing AND sales features. These features combine to create a robust platform and encourage scalable, streamlined growth.
By supporting your marketing AND sales efforts, GoCRM enables automations for the entire sales funnel, from engaging a prospect for the very first time to connecting them with a member of the sales team to complete their sale. Here are just a few of the automations GoCRM makes possible:
Introductory marketing to new contacts
Follow-up to online prospect communications
Connection to sales team members
Event reminders
Appointment scheduling and follow-up
Retargeting campaigns
GoCRM delivers unmatched customization.
GetResponse allows businesses to use drag-and-drop editors to build email marketing campaigns and set up email autoresponders to encourage conversions. However, when it comes to personalizing and customizing communications, GoCRM is the very best marketing automation available.
With GoCRM, you can do more than just text or email your customers. You can create complex automation trees tailored to your business, your clients, and your marketing/sales goals. Here are just a few ways you can customize your marketing and sales communications through GoCRM:
Customize the times communications go out so you can reach people at the right time
Segment your leads to reach the right people with the right message
Create your own combination of texts, emails, and phone calls to nurture leads
Develop individual automations for specific circumstances (e.g. Nurturing a cold lead or onboarding a new customer)
Incorporate prospect names and information into your messages for personalized communications
Customize messages for specific segments
GoCRM automations go beyond email.
GetResponse focuses primarily on email campaigns and online marketing, but GoCRM provides automations that go beyond email. GoCRM enables businesses like yours to create and implement automations across mediums, including the following:
Email
SMS messages
Phone calls
In addition, GoCRM allows businesses to automate dozens of tasks, including the following:
Appointment scheduling
Phone call scheduling
Event registration
Reminders for tasks and events
Customer onboarding
Contact segmentation
Lead qualification
Data importing
Lead assigning
With GoCRM's assistance in automating mundane, repetitive, and time-consuming tasks, this software frees you and your sales and marketing teams to pursue high-value activities that earn customers and boost your sales.
GoCRM provides total integration for intuitive use.
GoCRM's extensive capabilities are easy to use, thanks to an intuitive interface and total integration that puts all of a lead's information, history, and follow-up in one easy-to-find location. With all of the information you need in one place, GoCRM makes it easy to keep track of all your leads, avoid repetitive tasks, track the effectiveness of your sales and marketing efforts, and ensure that no lead ever falls through the cracks.
Here is a look at some of the powerful integration capabilities GoCRM has to offer:
Integration with hundreds of apps
Importation of data to a central database
VOIP system that allows messages to be sent from sales team members' personal numbers and email addresses
Granular analytics tracking that can identify the source of every lead so you can track the effectiveness of your marketing efforts.
With GoCRM, automation allows you to build customized journeys for your customers and create personal and lasting connections with prospects. These automations go beyond marketing and beyond emails to embrace every aspect of your sales and marketing endeavors.
Choose the CRM that puts comprehensive automation and personal communication within reach for a price you can afford. It is time to boost your sales, improve your ROI, and craft the personalized, customized campaigns your business needs to grow. It is time to choose GoCRM. Contact us today to book a demo!